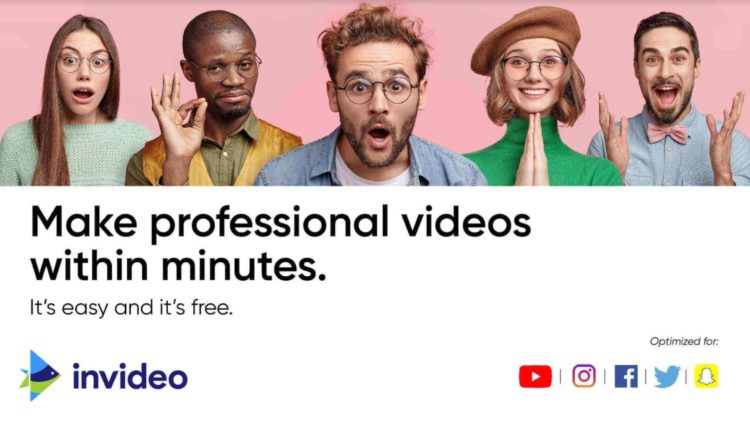 5 Best Gaming Intro Makers in 2021
X
INSTALL BY CLICKING THE DOWNLOAD FILE
Recent statistics show that there are over 2.5 billion gamers worldwide. More and more people are now going the gaming way to relax and unwind. Are you someone looking to start your very own gaming channel on YouTube soon? Then you must be aware that a thrilling gaming channel requires the perfect gaming intro to hook the viewers right from the start. In this blog, we've listed the five best gaming intro makers to help you grow your channel.
These gaming intro makers are the best ones in the market and are recommended by most gaming channel owners. Each of them comes with its own set of features that offer users a great experience. The tools are relatively easy to use, and you do not require any prior editing skills to use the intro makers. You can use these gaming intro makers to edit your videos, add text, music, and other impressive features to your videos to make a difference. So, let's begin.
5 Best Gaming Intro Makers to Use for Your Channel
InVideo
InVideo is one of the best game video editor software in the market today. The games video editor allows you to create professional intros for all your gaming video content in minutes. It's easy to use, and you do not require any editing skills at all. You can quickly combine images, footage, music, captions to give your intros a professional finish. The tool lets you create an intro sequence right from scratch. You can choose from the expansive library of images, music, clips, and ready-to-use templates. With the gaming intro maker, you can easily customize intros for all kinds of gaming content. Right from how-to-do videos, reviews, behind-the-scenes, and first look video content – you can do it all! The tool also allows users to plug in branded content with the intro to give it the best look. Slideshow-style intros with collages of images, soundtrack, and text can also be done within minutes using InVideo.
LightMV
LightMV is free software that many people use to create the best intros for their gaming channels. The application comes with a lot of amazing features and is suitable for every browser. It can easily be downloaded and installed on a smart device without a hassle. The tool comes with a wide range of templates and themes that you can choose according to your preference. With several editing features, you can create the perfect game intro within minutes. You can choose to add your very own audio or select from one of the free templates available. Users can easily download files in any resolution and then share them on their social media platforms.
FlexClip
FlexClip is another impressive gaming intro maker that most gamers choose for their editing needs. It's a free tool with no watermarks, which makes it a great software to use. FlexClip is a powerful and rich tool that has a wide range of advanced features. You can use the tool to customize your gaming intro using vibrant backgrounds, text, music, logos, and special effects without any difficulty. It's an extremely easy intro maker to use, and you do not need any kind of special editing skills to use the software. Anyone can use FlexClip to create stunning gaming intros that get the audience hooked. You can choose from several ready-made video templates and customize them to suit your video editing needs.
MakeWebVideo
MakeWebVideo is a great tool that is recommended by most people who have gaming channels. The application is relatively easy to use, and you do not require any prior skills to use the tool. Using the platform, you can easily make videos for free, but you will have to purchase them if you want to use the templates. The tools allow users to create gaming intros and instantly share them on their social media network. You can make animated videos for marketing, business advertising, and branding easily. From logo animation, intros, effects, movie trailers to corporate videos, whiteboard animation, and explainer videos, you can use the tool to make just about any kind of video. With the animated video maker, you can create videos for your business with ease. It's an affordable tool to use for your business or gaming channel. Using the text, effects, photos, clips, music, and background, you can get the best features when you use the software.
IntroCave
IntroCave is an excellent platform that allows you to choose your preferred template and choose one based on the game you are planning to create the intro for. Users can browse through video templates by keyword, category, duration, and even customization. So, whether you require a gaming intro, logo animation, or something else, the platform has got a template made especially for you! The tool is an online intro maker, and there is no software to download. The primary focus of the tool is logo reveals, text intros, title sequences, hybrid sequences, and gallery sequences. All you need to do is simply pick a video intro, fill out a form that will soon customize your intro video, and within seconds, you will get a preview of your video intro. Once you are satisfied with your preview results, you can order the high-definition version without any watermarks.
Conclusion
These were five of the best intro creators to use if you're looking to start a gaming channel anytime soon. Editing videos can sometimes be stressful and time-consuming, but you can create amazing videos within minutes when you choose the right tools. Remember, a gaming channel should draw an audience, and your content must be mysterious and attractive so that people are interested in coming and playing the game. With the right effects, music, text, and other features, you can create the best gaming intros for your gaming content. Make sure to be creative and use the right tools to become a professional within a short time.