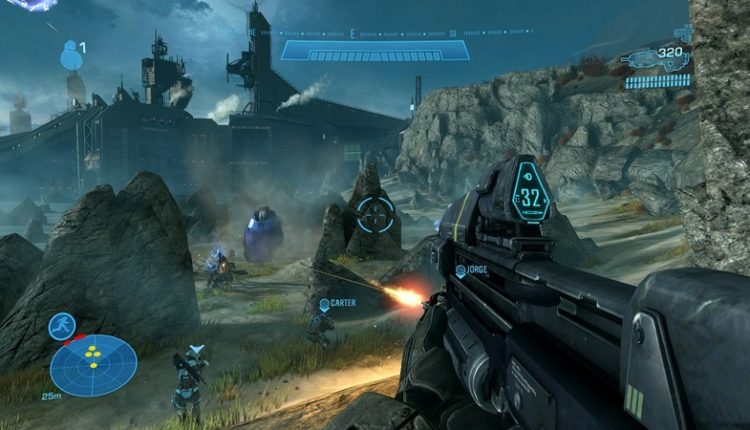 After New Halo: MCC Update Causes Issues, Developer Working On A Hotfix
Halo: The Master Chief Collection's latest update, which also brought Halo 2 Anniversary to PC, did not go exactly to plan. The release led to numerous bugs, issues, and oddities, and now developer 343 Industries has posted an update that explains what's being done to fix them.
As of May 17, 343 said it conducted a "full day of testing" on the changes to address the issues, and the developer is seeing "good results" so far. An upcoming "hotfix" patch for The Master Chief Collection will feature fixes for two main issues.
First, the hotfix will address a projectile bug in Halo 2 that caused various projectiles to not operate as intended. 343 said it identified and fixed the bug, and players can expect the fix soon. The hotfix will also address issues with Halo 3 including rubber-banding, desycned vehicles, and missing effects. Additionally, 343 continues to look into a problem with the Valhalla map that can cause the game to crash in custom games and matchmaking. While the studio has not yet fixed this issue in its internal tests, it believes it will be able to do so and include it with the upcoming hotfix.
343 did not say when the new Master Chief Collection hotfix will be available, but the latest information will be posted to the @HaloSupport account on Twitter.
In response to the new issues with The Master Chief Collection, 343 asked fans to be patient and to stop yelling at them. Adding to the complexity of the situation, 343's teams are currently working from home as they work on fixes for the game.
The team working on The Master Chief Collection is separate from the one at 343 that's developing Halo Infinite. Microsoft will finally show off more of the long-awaited next-gen Halo game during the Xbox 20/20 event in July.