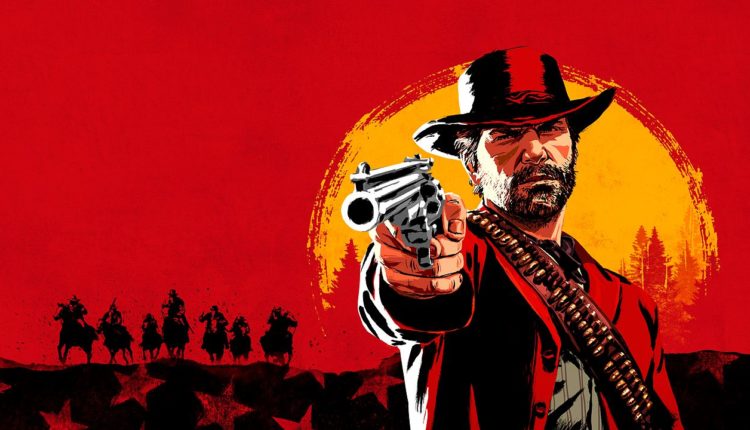 Any chance for Red Dead Redemption 2 coming to PC?
Rockstar has kept us waiting when it comes to news on Red Dead Redemption 2 coming to PC. This feels familiar, after the long, year-plus wait for GTA 5. RDR2 has launched on consoles, and Red Dead Online has launched too—it's inarguably one of the defining games of its era, particularly in the creation of its world. If Red Dead Redemption 2 is destined to come to PC, we're probably going to hear about it in 2019. 
There's no official news yet, but there are reasons to be hopeful about RDR2 coming to PC. Shortly after the game's console launch, the official companion app was apparently datamined, and it strongly points towards Red Dead Redemption 2's eventual release on PC, with suggested graphics options and more. This remains the best evidence yet that the game will arrive on PC—scroll down for more.
Also notable: in December 2018, an alleged 'leak' of a graphics option menu for a PC version of the game was uploaded to YouTube. We've detailed the graphics options shown in the video—see below. We're dubious of its legitimacy, as it's a bit basic and the video is super brief, showing nothing meaningful in-game.
In this article, we sum up what we know about the evidence pointing towards the game's possible PC release, plus we explore Rockstar's background of staggering ports on PC to see if we can make an informed guess on when Red Dead Redemption 2 will arrive on our PCs (assuming it does).
Red Dead Redemption 2's companion app datamine is still the best evidence we've seen of a PC version 
A companion app that launched alongside Red Dead Redemption 2 apparently suggests that a PC version is in the works. As uncovered by Rockstar Intel, parameters in the app seemingly point towards PC graphics options, like anisotropic quality levels, TXAA, particle shadow quality, particle lighting quality, motion blur strength, grass quality, reflections, shadow distance and more. The most telling, though, is this line: 'CommandIsPcVersion(void) 000000000166A12C'.
Reference is also made to Oculus in the parameters, suggesting there might be some VR compatibility if the game comes to PC. Collectively, this is probably the strongest evidence yet that Red Dead Redemption 2 is coming to PC. Fingers crossed we'll find out more about all this soon.  
Here's how long it usually takes Rockstar games to come to PC
– GTA 4 took about seven months to make the jump to PC.
– LA Noire took about six months to arrive on PC.
– Max Payne 3 launched just two weeks after console versions in 2012, but then it's fair to say this was historically considered a PC series.
– GTA 5 arrived 17 months after the PS3/Xbox 360 versions, and five months after the more comparable Xbox One and PS4 versions. It was originally meant to launch about three months earlier, however, in January 2015, and was originally announced alongside the 2014 console versions at E3 2014.
If we were to make an informed guess on when Red Dead Redemption 2 does come to PC, then, history tells us it'll probably be a wait of about five-to-seven months. That would be a release date of summer 2019. Dare we hope? It's Spring 2019, though, and we've still heard nothing more about it—so maybe the wait will be a little longer this time.
A decision on whether to bring Red Dead Redemption 2 to PC has probably already been made.