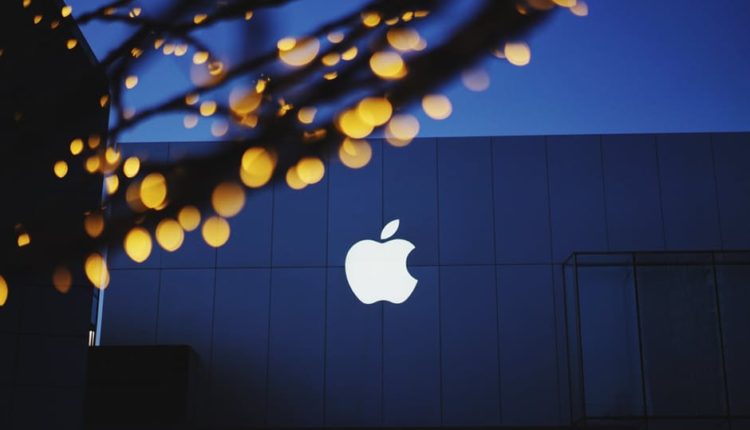 Apple announced yesterday, 31 January 2017, the financial results for its fiscal 2017 first quarter. For the first time in 4 years, this is the first quarter that includes 14 weeks.
The company said that they reached an all-time record with quarterly revenue of $78.4 billion and an all-time record quarterly earnings per diluted share of $3.36. International sales accounted for 64 percent of the quarter's revenue.
They sold nearly 80 million iPhone phones in this quarter alone and the sales expect to increase with the prospect of newly designed iPhone 8. As for the other gadgets, they sold 13 million iPads and 5.3 million Mac machines.
"We're thrilled to report that our holiday quarter results generated Apple's highest quarterly revenue ever, and broke multiple records along the way. We sold more iPhones than ever before and set all-time revenue records for iPhone, Services, Mac and Apple Watch," said Tim Cook, Apple's CEO. "Revenue from Services grew strongly over last year, led by record customer activity on the App Store, and we are very excited about the products in our pipeline."

-Tim Cook, Apple CEO
Below you can see the financial results for the first quarter of 2016 and 2017 for comparison purposes.
Q1 2016 Financial Results
$75.9 billion in revenue
$18.4 billion in profit
EPS of $3.28
74.8 million iPhones sold
16.1 million iPads sold
5.3 million Macs sold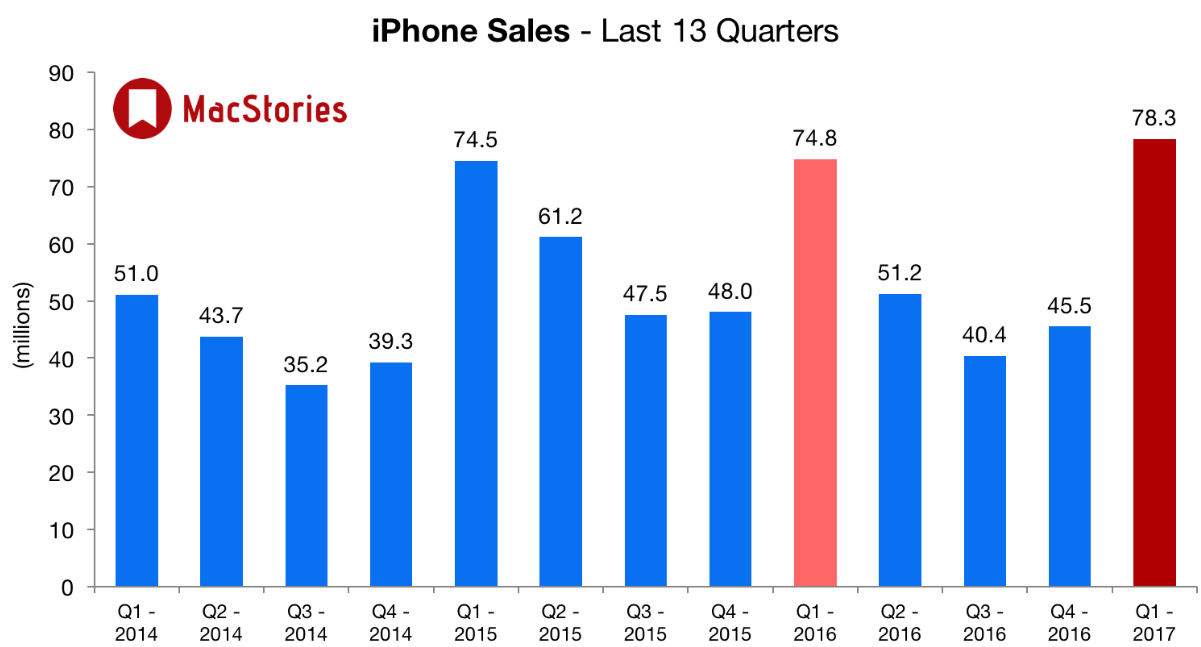 Q1 2017 Financial Results
$78.4 billion in revenue
$17.89 billion in profit
EPS of $3.36
78.3 million iPhones sold
13 million iPads sold
5.3 million Macs sold
"Our outstanding business performance resulted in a new all-time record for earnings per share, and over $27 billion in operating cash flow," said Luca Maestri, Apple's CFO. "We returned nearly $15 billion to investors through share repurchases and dividends during the quarter, bringing cumulative payments through our capital return program to over $200 billion."

-Tim Cook, Apple CEO
Apple also provided the following guidance for the second quarter of 2017:
revenue between $51.5 billion and $53.5 billion
gross margin between 38 percent and 39 percent
operating expenses between $6.5 billion and $6.6 billion
other income/(expense) of $400 million
tax rate of 26 percent
The company predicts that they will be able to exceed the number of iPhones sold in a given quarter since the iPhone 8 is going to have a genius design.In addition, a new and highly improved iPad family is expected to be announced later this year and that might add to the sales numbers for future quarters. What's your opinion on the records broken by Apple this quarter? Let us know your thoughts below.