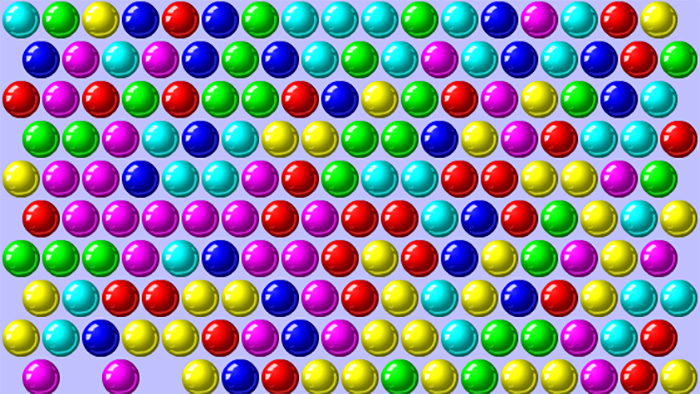 Bubble Shooter: One of the most famous flash games
X
INSTALL BY CLICKING THE DOWNLOAD FILE
Bubble Shooter is one of the most popular casual games on Google Play and on the Apple App Store with over 50 million downloads. This casual game has captured millions of users around the world who are really obsessed with the game, and there is not a single day that goes by without them playing. Highly popular in the US and India, this amazing shooter is easy to play and suitable for all ages, offering fun and addictive gameplay with engaging levels and fun challenges. 
Retro Game Ported to Mobile
Ilyon's Bubble Shooter takes influence from the popular 90's arcade video game and plays like the classic game with a modern design and improved game mechanics. The mobile version offers super cool elements like weekend quests and daily rewards. There are new effects and high-level graphics, and a colorblind mode so that everyone can enjoy this thrilling casual game. 
In both Android and iOS versions, there are over thousands of levels with intriguing puzzles and tricky obstacles to master as chains, ice and slime bombs. This classic game has various game modes- Classic, Arcade, and Puzzle, and each presents a new exciting challenge to solve. If you get stuck on hard levels, there are powerful boosters like fireballs and bombs that you can use to blast the bubbles away. The Ilyon team is continually working on adding new content to the games that will provide players hours of fun and entertainment. 
Bubble Shooter Played on Various Platforms
The Bubble Shooter Android version has excellent ratings and offers players the retro game experience combined with new features. You can enjoy the Super aim to take accurate shots and pop your way to the top or change the color of your bubble with the awesome Bubble Swap option. Bubble Shooter for iOS encourages players to compete in different leagues, try their luck at the Bubble shooter races and win prizes. Players can practice their matching and strategy skills to beat challenges at various difficulty levels. Also, you can play Bubble Shooter on the web and enjoy a fun pass time. 
If you used to love going to the arcade and playing fun retro games, you'd definitely have a ball with Bubble Shooter. You can download this shooter for free and play as much as you want. Be sure that it keeps getting better as you advance and encounter more challenging elements.