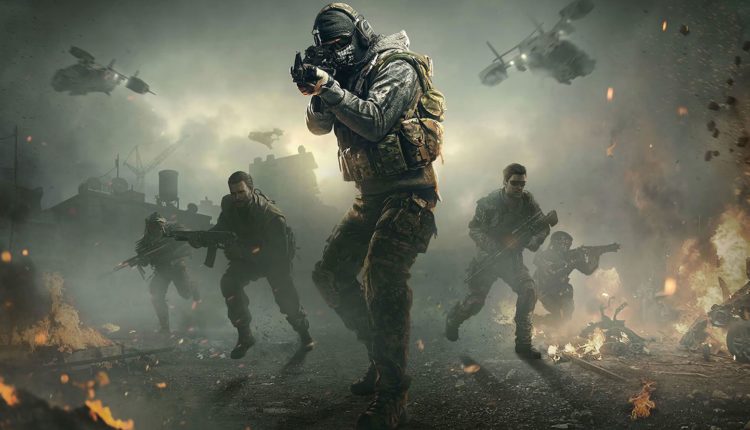 Call of Duty LFG: The Best Way to Find Team on Call of Duty
Being one of the earliest first-person shooter games, the Call of Duty franchise has had enough time to reach peak popularity. Many games do it but can't retain the spot. That's why Call of Duty is different. For nearly 20 years, this glorifying franchise has held its spot in gamers' hearts and is on top of the selling charts.
Like any multiplayer game, Call of Duty is fun with friends. But if you are having trouble finding people to group up with, there are many Call of Duty LFG servers to find like-minded teammates. 
Why is Call of Duty Better with Teammates?
Not all multiplayer games require teammates who are on the same page. For example, fighting games need anything but a partner. All you need there are lightning-fast reflexes and game knowledge.
But in shooting games like Call of Duty, you will need good squamates with precise coordination to win matches. Playing solo with random might work on lower ranks. But once you get past a certain rank, it's all about who has the better team. So, to become a better Call of Duty player, good teammates are essential.
Even if it's not about winning every time, the fun becomes tenfold with people you know. The chatting, gossiping, etc., brings about a whole new atmosphere.
Different Ways to Find Team on Call of Duty
There are many different ways to find a team on Call of Duty. Let's discuss some of those:
Online Forum
You can look in popular online forums like Reddit to find teammates. There is a Call of Duty subreddit where people join up with players from all around the world. You can also look in E-PAL online forums where thousands of gamers worldwide converse and team up to play.
Facebook Group
Facebook groups are a great way to find people with similar interests nowadays. Almost every avocation has dedicated groups on Facebook with varying numbers of members. Search and join the one that you think has the most activity, and soon you will find good teammates who match your playstyle.
Gaming Community
Almost all the platforms have dedicated gaming communities. These communities are not just a place for discussion. They are more like a gamer's dominion. Steam is an excellent popular community to find teams.
E-PAL is another fast-growing community where many gamers gather to find a team that they like. Be active and keep looking, and you are very likely to be in a team sooner rather than later.
Why is E-PAL the Best LFG Destination for Online Gamers?
E-PAL stands out tall among so many LFG platforms due to its many unique features. What are those? Let's have a look:
Large Fan Base
E-PAL has nearly a million users and more joining every day. There are gamers from all sorts of life playing over 100 popular titles. As there are so many active Calls of Duty players on this platform, you can easily find a permanent squad.
Unique Gaming Experience
Not only can you find casual teammates here, but you can also hire players of specific types. You can team up with streamers, professionals, coaches, Call of Duty girl, and many more. These one-of-a-kind features make E-PAL a unique platform that you should try.
Lifestyle Scene
You can find many lifestyle services besides gaming on this platform. Some of these services include relationship advice, counseling, sleep calls, wake-up calls, etc. So, you won't lose yourself playing games here. Rather, you can redeem and reinvent yourself here.
Play with Creators
Many gamers have chosen this platform as their streaming companion, and they are within your hands' reach. You can team up with them and also become a streamer yourself, thanks to the ease of E-PAL.
E-PAL isn't your average voice chatting and Call of Duty LFG platform. Its fast growth proves that E-PAL has a lot more to offer than meets the eye. Want to discover them yourself? Sign up now to see for yourself and team up with thousands of players from around the world.