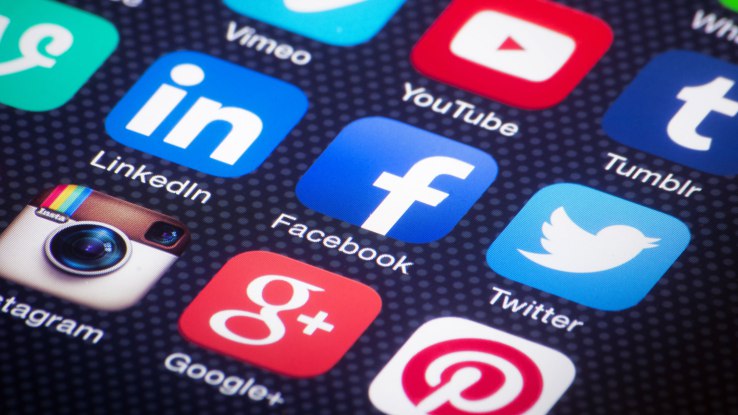 Facebook & Google dominate the list of 2016's top apps
X
INSTALL BY CLICKING THE DOWNLOAD FILE
The top applications for mobile of 2016 were from Facebook and Google, they dominated the new list of the year's top apps released today by Nielsen. The number one on the list is Facebook, with more than 146 million average unique users per month, and 14 % growth over the last year. Other applications from Facebook that ranked in the top 10 are Messenger, second place, and Instagram, 8th place.
The second place on the list is occupied by Messenger, with 129 million average unique monthly users, followed by YouTube with over 113 monthly uniques.
Google, on the other side, dominated the top 10 list with the most apps. According to Nielsen, Google's apps YouTube (#3), Google Maps (#4), Google Search (#5), Google Play (#6) and Gmail (#7) were among those people used the most throughout the year.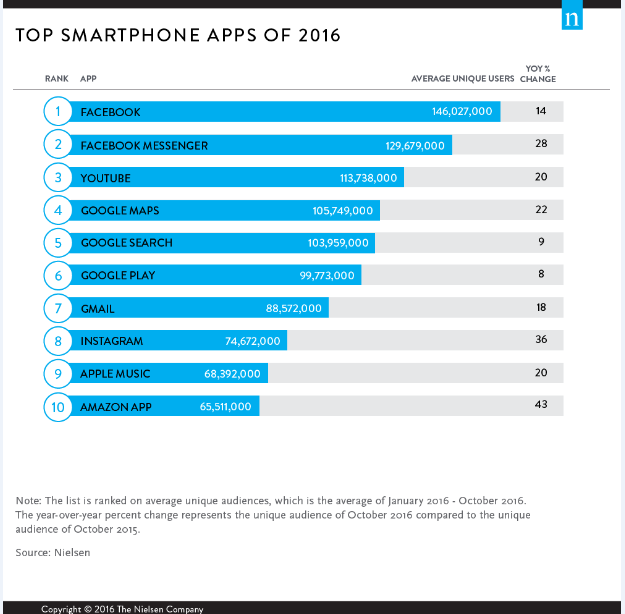 A huge increase came from the Amazon app, as much as 43 percent increase in terms of monthly average uniques versus 2015, according to recent reports.
As shoppers rush off to scoop up those last-minute gifts, one key theme has emerged from this holiday season: Consumers shifted their purchases online in record numbers and the primary beneficiary of this trend appears to be Amazon.

"Consumer's affinity for digital shopping felt like it hit a tipping point in Holiday 2014 and has rapidly accelerated this year," said Ken Perkins, president of Retail Metrics, in a research note. "Shoppers are transacting on mobile devices at a rapidly increasing rate and e-commerce sales are growing at a phenomenal pace."