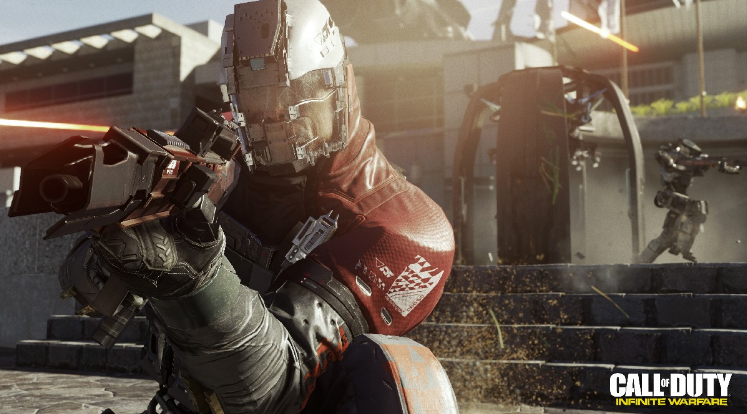 Fix Call of Duty: Infinite Warfare PS4 Beta Patch 1.02 Server Connectivity Issue
Previous this week, Infinity Ward developer released a new patch for the PlayStation version of Call of Duty: Infinite Warfare. The game is still in the beta version until the game officially launches on 4 November worldwide for PS4, Xbox One and Windows.
The new game update is version 1.02, it went live this week and it gives players access to competitive multiplayer only, until now there is no campaign or zombie content in the game.
It seems that for some players, after they install this patch on their PlayStation 4, they are unable to connect to the game server anymore and they can't play the game. If you are one of them and you just installed the patch, follow our tips below and we are sure that you will manage to fix your game.
Tips for Connectivity Issue: charlieINTEL.com community found a solution on how to fix this issue. Apparently, you just need to restart your console and after that, you will be able to connect to the game server and play it.
If you're having issues connecting to server after the game update, try completely restarting your PS4. Worked for some people.

— charlieINTEL.com (@charlieINTEL) October 15, 2016
The beta build of Call of Duty: Infinite Warfare has 20 GB and it gives you access to just some maps, for example, you can play on "Frontier, Frost, Throwback", and you have access to the following modes: Fan-favorite modes including Team Deathmatch, Domination, and Kill Confirmed will be rotated throughout the Beta, along with some surprises like the new Defender mode.
Another news from the Infinity Ward developers is that they announced yesterday that the Beta Weekend 1 on PlayStation 4 has been extended for 24 hours and will now end on Tuesday, October 18 at 10AM PT. They also said that the game features a new matchmaking system that is designed to give players the highest quality games than before, which they needed to use the beta to stress test for launch.
Want an extra 24 hours with the #IWBeta? Done! Play until 10AM PT on Tuesday, Oct.18th! Have feedback? https://t.co/hMD6IOfJ97 pic.twitter.com/84WOMyExDD

— Infinity Ward (@InfinityWard) October 16, 2016
It's day 3 of our Infinite Warfare MP Beta and we want to give a huge shout out and thanks to the amazing Call of Duty community.
We saw massive numbers of people piling into the beta on day 2 and a lot of excitement when we added a new map, Precinct, and another mode, Kill Confirmed. We have some more surprises for you today, including Gun Game being added to the mix as well.
I know what you're thinking. That's awesome, but the clock is already ticking and we only have 24 hours left to play. Well, don't worry, we've got you covered. We're extending the first weekend of the beta by 24 hours to give you more time to play and give us more time to stress test the system.
With our Beta, we not only want to give you a sneak peek of what you'll see in the final game, but we also want to put our servers and systems to the test so we're ready for day 1. We've already collected a ton of data and gathered lots of insights to help us make your full multiplayer experience the best it can be on November 4. We're getting great feedback from you guys and we want to keep it coming.
We've introduced a new matchmaking system into Infinite Warfare designed to provide the highest quality matches possible, and the Beta is our chance to stress test. We've been looking forward to the Beta because changes such as these require player data at scale in order to truly optimize the new system.
So thanks again for your support of the Beta. If you have found yourself waiting a little longer than you are used to, we ask you to remain patient. We got you, just know that it's all helping us optimize everything as we march toward launch. Just over the last two days, we've made numerous real-time modifications in-game that were only possible with your help.
And please keep up the dialogue because it all goes toward helping us refine the online experience. Hit us up on our beta feedback reporting forum. Infinite Warfare is a game we're super proud of, and we're looking forward to everyone playing as much as they can.
– Infinity Ward