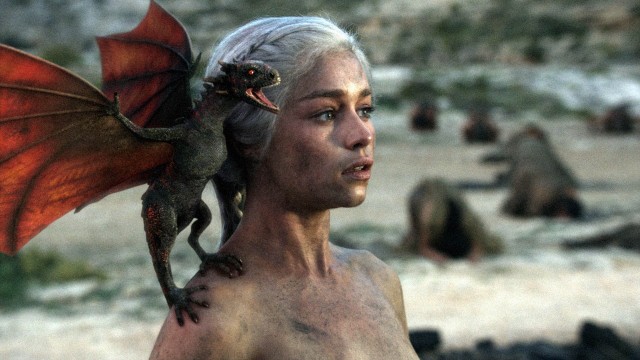 How to fix Game of Thrones A Telltale Games Series Errors: Launch Issue, MAC Issue, Crashes
The first episode, Iron From Ice, from Game of Thrones A Telltale Games Series, was released yesterday on Steam.The game is an episodic game series that tells the story of House Forrester, a noble family from the north of Westeros, loyal to the Starks of Winterfell.Some players encountered different errors and crashes when they tried to start or to play the game.The most common Game of Thrones A Telltale Games Series Errors are Launch Issue, MAC Issue, Random Crashes and Low FPS/FPS Drops.Below you can find the detailed errors from the game and what people reported.
Game of Thrones Iron from Ice Launch Issue, some players reported that when they click Play in the Steam interface to start the game it won't launch and nothing will happen, or they will get a small white window.
"Just bought it and I am super excited about trying it. However, upon launching the game, I get a black screen and then nothing. I can't get out of it. I tried the task manager, overlay, the Windows button, etc. The only thing to do is to force shut off (actual button).I haven't had this issue with other games; I'm running a Windows 8.1 computer, CPU and graphics should all be fine. Can anybody help?"
"I launch the game, but all I see is a small white window. I can hear the music, but nothing happens?"
Solution: To fix this launch issue of the game you need to verify the integrity cache of the game from Properties in Steam Library.
Game of Thrones Iron From Ice MAC Issue, the developers announced that both of the PC and the MAC versions will be released the same day, but the MAC version of the game can't be played.
"I can't install the Game; Mac version didn't work well." "When will Mac get fixed? How long do you think it will be?"
Solution:  This cannot be solved because the Mac version of this game has not yet released.
Game of Thrones Iron From Ice Crashes, the game also crashes for some people, it crashes at the startup of the game or when they are playing.
"I get to the very start of the game, and as soon as I see the guy with the crossbow loading his bow it crashes to desktop every time. At the same part every time."
"It crashes consistently at the scene where Bowen says "Don't expect me to carry it for you, ser Gared" (when fetching wine). This has happened four times. The worst part is that there's no save before that, so I have to play through the whole first few scenes just to get to that part.I have tried changing settings, reinstalling, restarting Steam, and restarting my computer. Nothing."
Solution: If you are encountering crashes in the game try to update your graphic card drivers.
Now you can start and play the game, we hope that our tutorial helped you fix your Game of Thrones Iron From Ice Errors and that you will be able to enjoy the game. If you have any errors or questions please leave a comment below and we will help you fix your game.