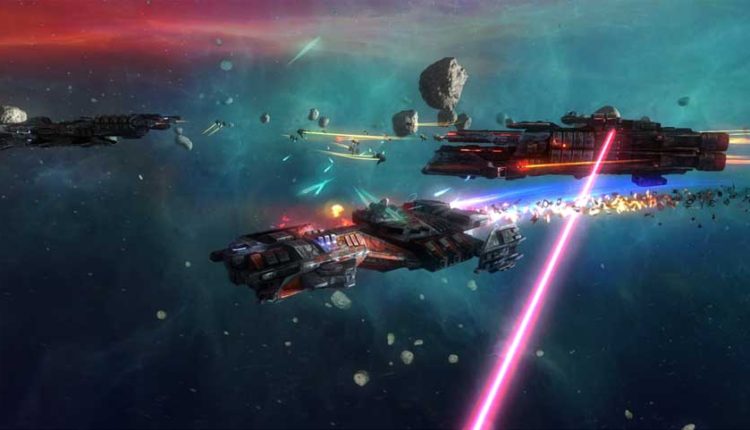 How to Fix Rebel Galaxy Errors, Crashes, Run-time Error, .dll Issues
Rebel Galaxy game was released last week on Steam and by now it has about 900 positive reviews, which is very good for a new game. The game combines adventure, exploration, discovery with the amazing surroundings of space galaxy and universe. The game also comes with a few bugs and issues that many users reported on the Steam's Dashboard of the game. The most common Rebel Galaxy errors are: Crashes, dll. Issues, Lag, Freezes and some minor bugs that you can see below. For a workaround or fix of these errors check the list below and find your issue.
How to fix Rebel Galaxy errors:
1) Missing MSVCR110.dll
Some users reported that when they start the game they encounter "Missing MSVCR110.dll" error. To fix this issue you should install the Visual C 2012 redistributable package, here is the link for download: http://www.microsoft.com/en-us/download/details.aspx?id=30679.
Another solution is to delete the GalaxyPeer.dll file from the game directory.
You can also use this great tool to fix the issue: DLL Fixer Tool (the tool will start downloading when you click it, after that install it and start scanning your dll issues and fix them).
2) Crashes on launch or random
"Game randomly crashed and caused my computer to malfunction which requires a Force Restart in which during the restart it disabled portions of my USB ports and was given a proper shutdown which took 10m+ that ended up as a Restart instead… How to fix this ?"
"Rebel Galaxy crashed on me twice today. The first time it crashed when I undocked from a station. The second time it crashed when it picked up a distress call."
You might get a crash when you try to start the game from your PC, to fix this try to start the game from GoG interface.
To fix the random crashes you need to make sure that you have the latest graphics card drivers, to do that you can use this tool here: Driver Scanner. Also make sure that you updated the redistributable files from DirectX.
3) Run-time error with DX11 render
"Loving the game, hating the run time error I am getting every 15-20 minutes which results to a crash to desktop and a loss of a big chunk of gameplay for me."
This issue is encountered by players that have an older graphic card. To fix this switch to DX9 render and the issue will be fixed. Note that the visuals are identical between both versions, so you're not stuck with a lesser version!
4) Stuck on a mission
Sometimes you might get stuck on a mission, there is nobody to shoot or interact with and the game is not advancing. To fix this use your pulse scanner to scan the ships that you need to eliminate. The ship will appear with a red diamond with a ! mark on the map.
We hope that our workaround helped you fix your Rebel Galaxy errors and that now you are enjoying the game. If you encounter any other issues please comment below and we will come up with a fix or workaround for that too.