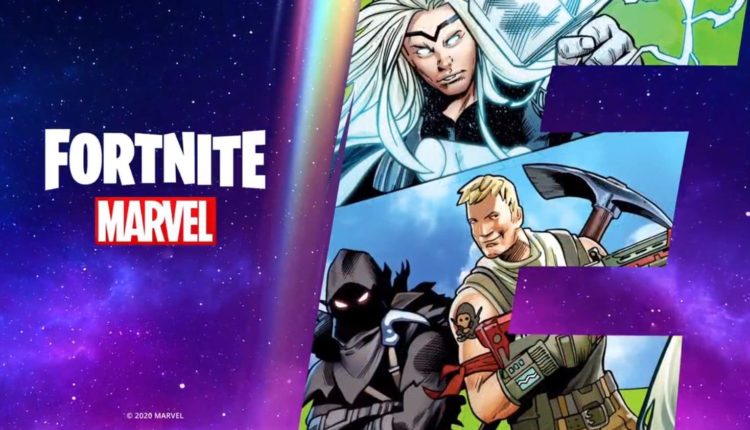 Fortnite Season 4 Start Date, Marvel Skin Teasers, And What To Expect
X
INSTALL BY CLICKING THE DOWNLOAD FILE
Fortnite: Chapter 2, Season 4 starts later this week, and it'll do so with another superhero tie-in. Epic Games has partnered with Marvel for Season 4, with a series of teasers and in-game comics that are setting up another Marvel crossover. Thor appears to be at least one of the stars and may be this season's special battle pass skin. We'll know for sure on Thursday, but read on for a look at everything we know about Season 4 so far, including exactly when it begins and what teasers have been shared.
When Does Fortnite Season 4 Start?
Epic has revealed that Fortnite Season 4 will begin on August 27, 2020–that's this Thursday. The studio confirmed the launch date in a blog post regarding the upcoming Free Fortnite tournament. That tourney is another move intended to put pressure on Apple and Google, both by offering exclusive prizes and encouraging players to send feedback to the platform-holders. The tournament was held on Sunday, August 23.
Since the legal dispute between Epic and the mobile storefronts for Apple and Google began, Epic has used the imminent launch of Season 4 to rally its player base to complain about the game's removal from its store. That indicated that the launch wasn't too far off, but the company only recently announced exactly when. As of now, Fortnite Season 4 won't be available on iOS, though it will be playable on Android thanks to the game's availability through places other than the Google Play Store.
What To Expect From Season 4
Epic hasn't detailed exactly what to expect from Season 4, but it has already teased a big cameo: Thor. A Twitter post shows Marvel branding, along with what appears to be Thor's glowing eyes and golden locks visible in the logo. This is supported by the tweet itself, which sports a hammer, lightning, and rainbow emoji–all symbols associated with the character.