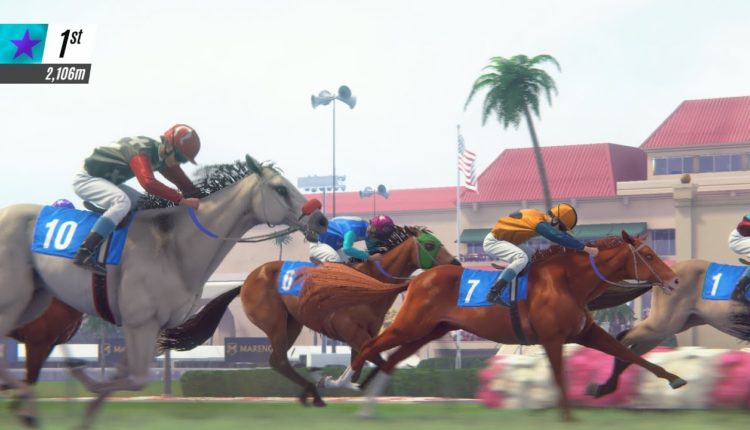 Horse Racing Videogames: Which One Is Worth Your Money?
Horse racing is one of the oldest sports that dates back to Ancient Greece. Over the years, the sport developed into an exciting 2–3-minute event that tests the limits of both the rider and the horse. However, even though horse racing is an old sport it still has not spread to every corner in the world, and most fans have trouble attending races. 
Nonetheless, video games are here to save the day. Unfortunately, the popularity of horse racing games is not on the same level as other categories, which is why there isn't a wide variety of horse racing games on the market.
However, some jewels managed to sneak through which provide a realistic and exciting horse racing experience.
So, if you want to become a jockey, owner, trainer, or breeder and experience the sport in first-person in popular racing venues like Tampa Bay Downs 2022, here are some games you should try.
Phar Lap Horse Racing Challenge
Phar Lap is one of the biggest and highest-quality horse racing games we've seen on the market. This game was developed by PikPok and was released by Home Entertainment supplies. It is very rare to see a horse racing game that is available both for console (PS4) and mobile.
When we talk about graphics, it is hard to find a horse racing game with more realistic visuals than PharLap. In fact, the developing company used motion capture just to perfectly represent the movements of the horse.
Additionally, Phar Lap is a gateway to the horse racing world where you can learn the entire process from owning a racing facility, breeding your horses, training them, and attending races. As you win more races, you'll earn a reputation in the racing world, which will allow you to breed horses with better abilities.
You can race against 8 players in real-time and the mechanics are superb. If you are a true horse racing fan, you should definitely try Phar Lap with your friends.
Rival Stars Horse Racing
Rival Stars Horse Racing is the newest addition to the horse racing gaming world developed by the same company behind Phar Lap. This game was released in June 2020, and since then it has become a fan's favorite.
You start the game playing the main character, where you'll inherit your grandfather's ranch which marks the beginning of a new horse racing journey. After getting the keys, you'll have to decide what to do with the family homestead. 
You can take several paths from working as a jockey to launching your own breeding or training facility.
In order to make the entire process work, you'll need money (usually won by racing) to buy houses, pay off your staff, and take care of your horses.
Apart from attending races, there are other ways to earn money, for example, working for others, or placing virtual bets. 
Yes, the game features virtual betting that allows you to place bets on horses just like in real life.
This is one of the rare horse racing games with a great background story, high-quality graphics, and real tracks from all around the world.
Starters Orders 7 Horse Racing
Here we have an older game that has made quite a name for itself in the horse gaming world. Although the graphics in this game are not as crisp as the previous games we mentioned, it still provides an enjoyable horse racing experience.
Just like in other horse racing games, you can breed, train, and racehorses on popular tracks all around the world. The best thing about Starters Orders 7 is the gameplay.
The complexity of this game is astonishing, especially the breeding system. You can trace each horse's lineage back over a hundred years. In other words, you have to match your horses wisely in order to produce champions.
Champion Jockey: G1 Jockey & Gallop Racer
Unlike other games, this horse racing infusion focuses only on the jockey's role in the industry. This game was developed by Tecmo Koei, and it is more complicated than it first appears. 
You start the game as a rookie Jockey and as you attend horse races you collect Rider Points that will allow you to rid more prestigious horses. There are 19 different tracks in the game inspired by famous real-world race courses. 
This is the best game when it comes to seeing the Jockey's part in the process up close. 
If you still haven't tried some of these games, make sure to put them in your library as they are well worth your money.