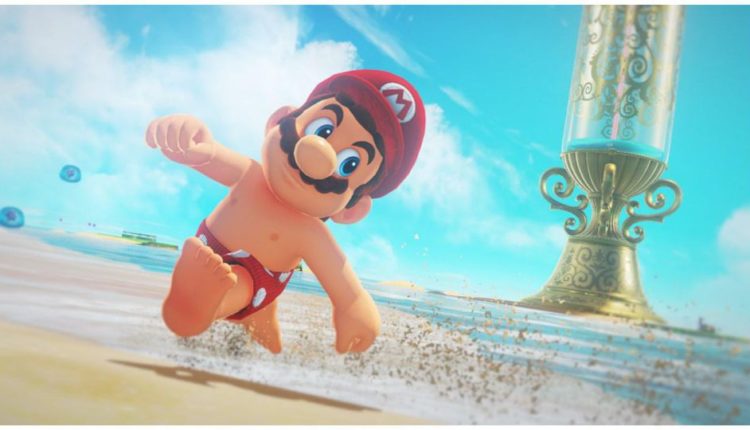 How Speed Runners Have Made a Fun, Bingo Version of Super Mario Odyssey
The game of bingo has evolved pretty much since its origins. Gone are the days of visiting bingo halls or TV shows. Bingo has moved beyond it and found a new home online.
You can now play bingo at home with ease – all you need is a PC, tablet, or smartphone. Online bingo has become a hit with players the moment it appeared since it gave everyone a chance to play the game of chance anytime and anywhere.
That's not the only way you can play bingo these days. The game of chance has even invaded the world of Super Mario, although not in a way you can expect it.
Who's Behind Super Mario Odyssey Bingo?
We're all familiar with the Super Mario world, he's the Italian plumber for the global Nintendo brand, once considered the pinnacle of game design in world. The popular video game is also one of the earliest. Each new release pulls at the nostalgia string in a good way. Even after all these years, Super Mario games have not lost their edge at all.
In 2017, Nintendo released Super Mario Odyssey, another big hit for the studio. An open-world platformer in 3D, Super Mario Odyssey has hours of gameplay and hundreds of challenges to complete besides the main game. 
As you may already know, video games can be completed in a pre-determined number of hours. For example, modern games require 8-10 hours of gameplay to be completed. Platformers such as Super Mario, though, run even longer. However, those hours are no match for speedrunners who often do the impossible and complete games much faster than anyone can imagine.
What are Speedrunners?
Speedrunners are video game players who are looking for ways to complete a game in the quickest way possible. A speedrun can be described as a playthrough of a game or part of it with the intention of doing it as fast as possible. Some speedruns only aim for quick completion. Others, however, add specific goals or limitations that make the speedrun even more challenging.
These feats are often recorded and published on the biggest streaming platforms. Youtube, for example, has plenty of speedrunners registered who post new videos every day. Speedruns of Super Mario Odyssey were live just a few days after the game was released. Unsuspectingly, Super Mario Odyssey speedrunners also found a way to pair bingo with the game.
No, that's not a typo. Speedrun bingo games are now a big hit among Super Mario fans. A quick Youtube search will find you dozens of bingo games within the popular video game, and it's time for you to join the party.
Super Mario Odyssey Bingo
When we're talking about Super Mario Odyssey bingo, it's not a Super Mario-themed bingo game. It's more like a series of challenges that should be completed in 15 minutes with goals that represent the bingo fields. The player with the higher score and completions wins the game.
While you can do it solo, co-op Super Mario Odyssey bingo is way more fun. You get a set of challenges that can be anything in the game. For example, there can be 15 things to complete in 15 minutes or less. These will include general and specific objectives such as sinkhole challenges, finding certain characters, getting snapshots of areas, completing mazes, and whatnot else.
The world of Super Mario Odyssey is truly impressive and pretty well-executed. The game is fun as it is, yet the addition of these bingo challenges makes it even better. When you add to that the camaraderie between players looking to complete more challenges than the other, it's clear why Super Mario Odyssey bingo has so many fans.
How to Play the Super Mario Odyssey Bingo?
Playing the fun bingo challenges is not hard at all. You should first decide if you're going solo or co-op – the latter is way more fun. Then you'll need to set up to 16 mini-challenges and the time – 15 minutes seems to be pretty popular. Once the rules have been established, you can commence the bingo challenge and enjoy the party.
You can complete them any way you deem fit. This includes vertically, horizontally, or across. There are no specific rules that say you must go from the first to the last. Just do whatever you feel best and try to complete the challenges as fast as possible. Don't waste any time on unnecessary stuff – you're playing a game of bingo here. While there's no pen and paper, you can easily keep track by printing out the sheet.
In the end, you count the number of bingos you've hit. There can be double lines, triple lines, or more depending on your expertise. The ultimate bingo goal is to complete the 25 mini-challenges, although that rarely happens.
If you manage to do it, make sure to post the video online. We'd brag about such a thing too.