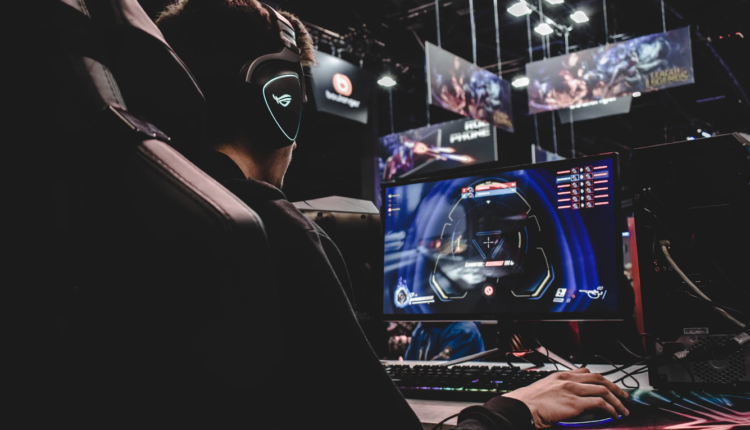 How to Build a PC Gaming Setup for Beginners
X
INSTALL BY CLICKING THE DOWNLOAD FILE
Entering into the world of PC gaming is an exciting experience, especially if you've already found some games you want to play, or a group of gaming friends that present a new community for you to join. Unlike console gaming, PC gaming allows for extensive customisation as well as an improved gaming experience. There are also many games that can't be played on console but that open a world of adventure and possibility, like League of Legends, so choosing PC gaming is a great choice for your new hobby. However, what you need to get started is not always clear, so in this guide, we'll run through how to build a PC gaming setup for beginners. 
Choose the Right PC 
First things first, you'll need to make sure you've chosen the right PC to meet your needs and make your gaming experience as enjoyable as possible. As new games are built, they require increasingly complex processors to be able to run them, so it's important that the PC you choose has one that's capable of handling the newest high-end games, as well as a good quality graphics card. You can find some great information online about how to choose your PC, so check out a buying guide if you need more inspiration. 
Go for the Best Monitors You Can 
When building your PC gaming set up, having the right monitors is crucial – you'll spend all of your gaming time looking at these, and making sure you have the best ones you can means that you'll have a much better experience with your PC. In recent years there have been some changes made to the gaming monitors that are available, as the traditional CRT monitors have been outperformed by TFT screens that have taken the market by storm with their sleeker size and better picture quality. What's more, you can find monitors for gaming to suit any budget or specification, featuring up to 2160p 4k resolutions, curved display screens and dynamic refresh rates. There are some great monitors for gaming available at CCL Online in a range of different popular brands including Acer, Samsung and Dell.
Invest in the Right Chair
Finally, an often-overlooked piece of kit when it comes to PC gaming setups is the right chair. As a gamer, you'll likely find yourself sitting at your desk for hours on end, and this can pose a real risk to your back if you're slacking on your posture. There are some great options out there for specially-designed gaming chairs that come with built in support to increase blood flow to your lower body. Despite their name, gaming chairs are often multi-purpose too, so you can benefit from owning one of these in other areas of your life, such as if you work an office job from home or have mobility issues. 
Getting into PC gaming will open up a world of possibility for you to increase your skills, make new friends and have fun. By following this guide and ensuring that your PC, monitors and chair are perfect for your new setup, you can improve your gaming experience and make sure your performance isn't affected by sub-par equipment. Your new adventure awaits!