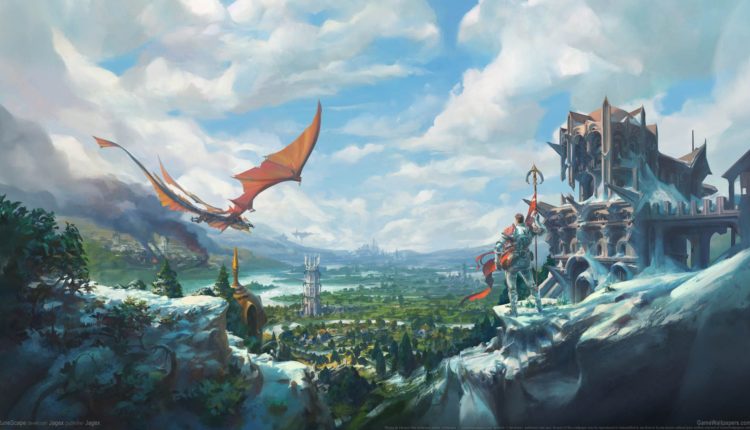 How to Choose the Best Browser Gaming Site
Online gaming has come a long way since the dawn of the internet, but browser gaming sites have remained one of the most popular ways for users to play games online for decades now. These websites make it quick and easy to start playing games, as they load and run in your browser. There's no need to buy any expensive kit or to pay through the nose for the latest releases.  
This is why browser gaming sites are still as popular today as when they first launched. There are so many great options out there, from Newgrounds to Gaming Club Casino, which means it can be hard to choose the right site for you. That's why we've put together this list of the best browser gaming sites on the market right now. 
Newgrounds
Newgrounds was one of the first sites to offer players the opportunity to try browser-based games. Of course, since then, Newgrounds has evolved significantly, just like actual web browsers have, and it provides players with a more cutting-edge experience. While Newgrounds has had some issues over the years, it's managed to come back to the fore recently, especially after it announced that it would be using an inhouse player to ensure older Flash games could still run. The announcement of HTML5 support was also a big positive for Newgrounds players. 
It might be one of the elder statesmen at this point, but Newgrounds still has a huge selection of high-quality games to play.
Gaming Club Casino
Gaming Club casino is one of the older online casinos on the market. It gives players access to a fantastic range of varied casino games, covering everything from Poker to Video Slots, all supplied by some of the top software providers in the industry. There are also some fantastic bonuses available for new players when they sign up. This allows players to increase their bankrolls without having to make significant deposits first. 
On top of this, it also includes progressive jackpot titles, which allow players to grab huge wins. All of this is available in your browser, so there's no need for additional downloads — you can just load the games and start playing within seconds. What more could you want from a browser gaming site?
Runescape
Runescape is different from other browser gaming sites: it doesn't offer a big selection of varied games to play. In fact, it only features one game: Runescape. This is an online MMORPG that's been running since 2001, providing players with a gaming experience similar to that of World of Warcraft, but on a budget. 
It includes a free-to-play mode, in which players are limited slightly but still have access to a huge amount of gameplay to experience. While it's not quite as polished as World of Warcraft, Runescape is playable entirely in your browser and doesn't require you to pay a fee. This is why Runescape has such a large, dedicated fanbase. 
In fact, it's actually managed to gain entry to the Guinness Book of Records, as it's the most popular free MMORPG in the world. That's an incredible achievement. Runescape is so popular that there are even YouTubers taking on insane challenges, which gives players plenty of new ideas as to how they can squeeze more enjoyment out of the game. 
Miniclip
Miniclip is another free browser game site, and it's quite similar to Newgrounds. It gives players the flexibility to explore a big selection of popular games, all through their browser. In fact, Miniclip is the biggest gaming site with private ownership in the world. Some of the games that can be played are amongst the most famous on the market at the moment. The 8 Ball Pool is one such example, with many fans across the globe. 
One of the greatest things about Miniclip is that it updates its games roster frequently. It doesn't rest on its laurels, so you can expect to see top-quality games released on a regular basis. Just like Newgrounds, Miniclip is geared towards delivering high-quality games to players for free. If you enjoy browser games, you have to visit this site and try it for yourself. 
Addicting Games
Addicting Games is another site that's designed in a similar vein to Miniclip and Newgrounds. It presents players with a selection of different browser games to try. It has almost 40 different categories of games to play, so whether you like zombie games or tower defense titles, you'll be able to find something you'll love here. Addicting Games might not be quite as popular as Miniclip or Newgrounds, but it still has a fantastic selection of titles to play. 
One of the major advantages of Addicting Games is that it releases new games every Thursday. So, you can take a look at the new releases and see if there's anything that catches your eye each week. It also includes some terrific puzzle games if you want to try something that makes you think.