Incredible How Far Online Casinos Have Come. Take A Look!
It's quite incredible just how far online casinos have come over the last couple of decades. They've changed the way we gamble completely, giving us the option to play our favourite casino games from the convenience of our own home, or on the move – and with any device we have at our fingertips.
Just think that it used to be like. Gamblers would have to make infrequent trips to city centre casinos or take a pricey break to Las Vegas, Monaco or Macau. With a fully-fledged virtual mobile casino pay by phone bill set up in our pockets, the need to take time out to travel somewhere to enjoy some gambling is becoming less pertinent. Almost non-existant even.
And players have loved it. According to Gambling Commission figures, up to a third of all adults in the UK now use the internet to gamble on the National Lottery, online casino games, bingo and sports. Of the £13.9 billion that we spend on all forms of gambling in the UK each year, nearly £4.9 billion comes from online-only services.
This huge amount of revenue has allowed certain online gambling providers to grow from entrepreneurial start-ups to FTSE listed companies in relatively short periods of time. There is no shortage of people wanting to play the best online bingo sites and try tehir luck. One of the most successful online casino brands in the UK, 888 Casino, has experienced this success story first hand, and is a prime example of an online casino that is absolutely getting it right from a business and customer perspective.
The history of 888
888 Holdings was founded by brothers Aaron and Avi Shaked, Israeli entrepreneurs based in London. Beginning life as Virtual Holdings LTD, and operating the brand Casino-on-Net, the brothers stumbled into the online gaming world after Aaron attended a dentistry conference in Monte Carlo and experienced a world-class casino for the first time. After speaking with other players and fellow dentists about the then brand new concept of the internet, and what it meant for casinos, Aaron decided that it was time to venture into the world of online gambling, joining up with his brother and business partners Ron and Shay Ben-Yitzhaq.
888 has grown from a small-time gambling website to global player in the gambling industry, using a mixture of innovation investment to get to the top. 888 Holdings has branched out, and now encompasses brands such as 888 Sport, 888 Poker and Wink Bingo.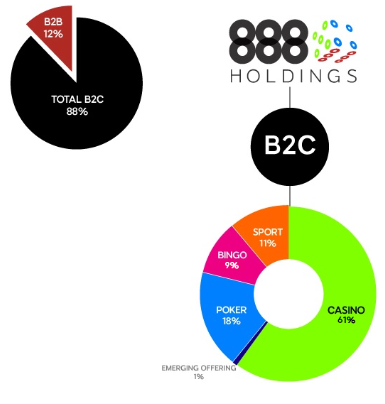 From spending time on customer research to find out which games were performing and what customers wanted, through to investment in their Random Logic Software platform, a non-customer facing subsidiary that provides product development and market research, 888's commitment to customer experience is what sets them out from the rather large crowd of online casinos providers out there.
What makes the new 888 website different from its competitors'?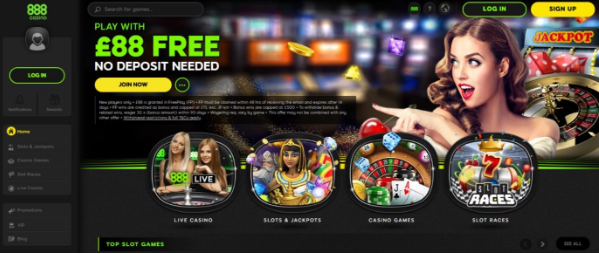 888 Casino enables you to gamble the easy way
On a first visit to the brand new 888 website, it becomes clear that the 888 experience is all about getting as close to the genuine casino experience as possible. From the dark colour scheme that matches the time of night you'd likely visit a casino, to the sleek, minimalist graphics that more than echo modern casino design, the premium feel of menus, game selection options and account setting buttons shows what you're in for from a quality perspective.
It's easy to access 888 Casino within supported territories, and getting started even more so. Naturally, you'll need to register with some personal information, including your name, address, age, identification and bank details so you can deposit funds to play with, but this all feels very easy and not time consuming at all. It took us a matter of second from first visit to first accessing some casino games. In fact, we were playing 888 games quicker than the last time we wandered into a casino and spent 10 minutes queuing just to register. The ID checks show 888 are serious about fraud and problem gambling, and the documents were only requested after we'd played for a little while, putting the red-tape in the back seat for a change without breaking any rules.
Accessing the deposit and withdrawal section of the 888 website is easy, too. Withdraw and deposit at your leisure, with no waiting times or minimum amounts. The only wait time you may have is actually from your bank or money service rather than 888's speedy fund management system.
Once you've converted your cash, then getting to your preferred casino game is simple. The front page menu has direct links to 888's most popular games, with no fiddly menus or tutorials getting in the way. If you're looking for something a bit more niche, or a particular themed slot machine for example, then you can get their pretty quickly without needing to search of trawl through pages of different options. Despite the simplicity of the site's design, there are still literally hundreds of options to choose from, with every casino game and variety imaginable, as well as links to 888's other services, including poker and sports betting.
The design of the new website has been well thought through. 888 aim to attract new players through displaying free demo games on the homepage, with the intention of impressing them and making them want to return for more. Another way they leave visitors satisfied is through making website navigation simple and efficient. The site behaves as though it is a single-page application, this means that when moving from one page to another, the system doesn't have to load a whole new page. Instead it uploads the relevant section of content that is different from the previous page – speeding the process up dramatically. Also with the visitor in mind, they can sort through the games on offer with ease. When visiting the online slots page, they can filter the games between the following categories: New, Jackpot, 888 Exclusive, 1-25 Lines, 25+ lines. Again, this saves the visitor time, so they can quickly select the type of game that suits them.

The ultimate immersive casino experience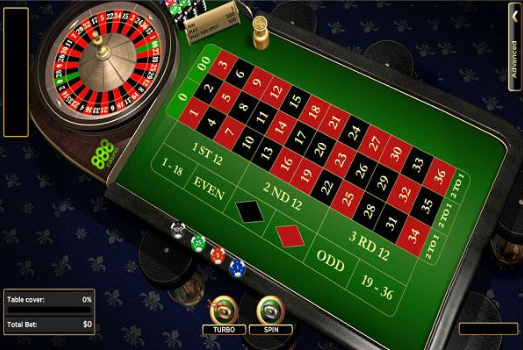 888 has a real premium feel when it comes to graphics and animations
It becomes clear just how much has gone into the technology behind each games once you've picked what you want to play. During a game of roulette for example, play took place around a 3D table, with a fully animated wheel that showed the ball landing on each number. Instead of a tacky animation, and then the number reveal, you can actually see the ball landing before the number is called out. This kind of game design is pretty advanced, reflecting 888's considerable investment in game development and programming that customers love. These engaging graphics show how far it has come since the early days of Casino-on-Net, and continue to set it apart from its main competitors.
How good is its live casino offering?
The ability to play with live dealers is a game-changer
We'd wanted to give live casino a try for a while, and we weren't disappointed. For such a long time, the thing land-based casinos had over online ones was the personal, human experience that was lacking in the virtual world. But now, through 888 live casino, players are linked up to real-life dealers and competitors in real time, bringing a new immersive experience to the fore.
Connecting you to real-life casino action through high-quality video and audio streams, playing live casino makes you feel like you're actually gambling in a physical establishment. The real-world casino experience works just as well on your mobile as it does on your desktop, and you'll really feel like you're sat at a casino table, rather than staring at some pixelated cards floating around the screen. There's everything from 3 card poker to blackjack available, as you'll see by browsing its impressive selection of live casino games.
How is it able to do this? Well, it runs through a Game Control Unit, which provides the video stream that helps the dealer run the game. 888 Casino are able to record the action from seven European studios, plus one in Canada – and broadcast it to gamers across the world.
The quality is top notch, too, because it's captured in HD at over 200-frames-per-second. Plus, with Optical Camera Recognition, you're able to pick up every intrinsic detail from the shuffle of every card to the roll of each roulette ball. There are around three cameras filming at any one time, plus a high-quality audio which enables players to chat with dealers as if they were actually in physical proximity.
Then there's the gaming itself, which is more realistic as the dealers themselves are responsible for drawing the cards, rather than a random number generator – which powers other online casino games.
The best new addition to the 888 arsenal is the smartphone app. It has only been about 10 months since Google finally allowed real money gambling apps on their respective app store, although Apple have always been a bit easier going. The experience you'll get on mobiles and tablets is equally as impressive, with very few limits to game complexity or graphics.
Is it worth trying 888 out?
888 offers one of the best online casino gaming experiences we've had. From the absolutely huge choice of games to play to the games themselves that have obviously benefited from investment, you'll run out of time before you run out of fun. Despite the premium feel, you won't get a worse deal either, and there are plenty of great introductory offers for new players.
The other great feature of 888 casino games is that you can try them out for free once you've registered. If you're a roulette newbie, or just want to see how a slot machine plays, then you can enjoy as many games as you want without spending any money, before moving on to your own wager when you're feeling more confident or happy with the game.
888 is a great service for gamblers of all levels, and the huge added bonus is that you can now play anywhere you are, thanks to the app. One final word of advice: try not to get caught at the roulette wheel when you're supposed to be working.