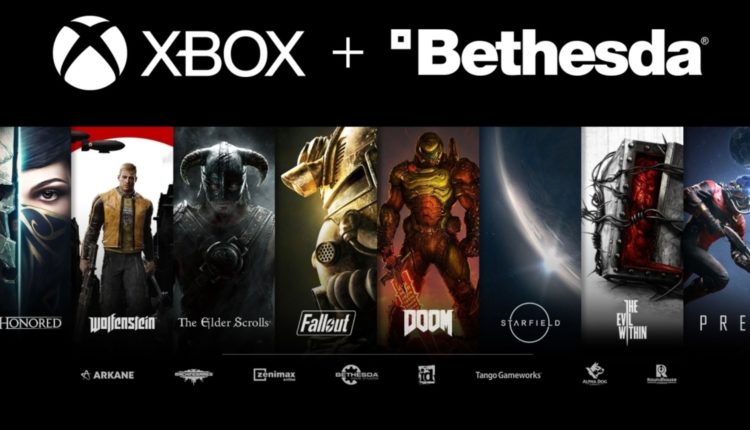 Is there Strategy involved in Microsoft buying Bethesda for USD7.5 billion?
On 21 September 2020. Microsoft paid USD7.5 billion for ZeniMax Media, the parent company of Bethesda Softworks, in a move that has shocked the industry. Bethesda, which employs thousands working in publishing offices and development studios worldwide is now under the Xbox brand. Here we look at Microsoft's strategy for incorporating Bethesda and doubling its gaming content capacity and the impact of this on its business strategy.
Xbox Game Pass
Since the Xbox Game Pass subscription service was launched three years ago, all of Microsoft's publishing decisions indicate that it is no longer largely focused on exclusive offers or full-price games. Halo, one of the largest games franchises, is no longer only available on the Xbox platform and when Halo: Infinite launches in 2021, it will be available at no charge on Game Pass for console and PC. With Microsoft's current focus on its subscription service, the strategy of buying Bethesda makes sense as an addition to the Xbox Game Pass, because it means the company can offer an even better deal in preparation for the next generation console to be launched in November 2020. Already, Phil Spencer has confirmed Bethesda's franchises will be added to the Pass.
Bethesda Game Studios director Todd Howard says Microsoft's vision convinced the company to join the Xbox platform, adding that both have a belief in the power of games to connect, empower, and bring joy regardless of your location, how you play and the level of skill you possess. The same can be said for those playing games online, with craps basics making the best of the very low house advantage. However, you need to understand the gameplay rules to play a good craps game.
Microsoft and studios
Microsoft's strategy is to buy up studios. It owns the most popular game of all time, Minecraft, which can be played on almost all platforms. Microsoft also owns the studios that make Halo (343 Industries), Gears of War (The Coalition), and Forza (Turn 10 Studios) series and in the last couple of years has bought Obsidian, the independent Double Fine, and UK studio Ninja Theory. Within Bethesda, Microsoft now owns the makers of Fallout and Doom (id Software); Wolfenstein (MachineGames); Dishonored and Deathloop from Arkane Studios, with the latter a timed PS5 exclusive. 
Play anywhere
Microsoft has shown its priority lays in its most important new releases being available free on Game Pass on the day of release, without costing Microsoft any extra if fees or collaborations. This worked for the company's release of Obsidian's The Outer on Xbox One, PS4, and PC, as well as free on Windows and Xbox for Game Pass subscribers. It is this strategy Microsoft wants to repeat.
Numbers game
With the number of Game Pass subscribers registered as 15 million in September 2020, Microsoft's annual subscription revenue is estimated as USD1 billion and can massively. With 50 million subscribers, a real possibility over time, Game Pass could bring in USD6 billion a year.  
Xbox consoles
Microsoft still needs to sell Xbox units and get a return on its first-party games to keep Game Pass afloat until it shows a profit. The purchase of Bethesda the day before pre-orders of its next generation consoles, is expected to encourage more orders at a time when the games lined up have disappointed some players and Sony has already began accepting pre-orders for its PlayStation 5. Yet, selling USD60 copies of the games on other platforms while offering the same games with a USD10 monthly Xbox Game Pass membership will create demand.