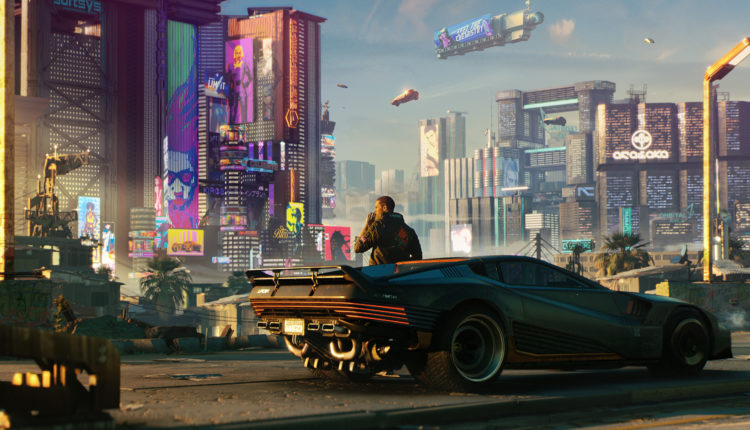 Latest Online Gaming News You May Have Missed
Gaming is an industry that is changing fast, making it easy to miss some significant news events.  Here are some of the latest online gaming news you may have missed. 
Video game amended release dates
The global pandemic caused multiple delays to the release of new video games. The most high-profile including Cyberpunk 2077 (see below) and the Final Fantasy 7 Remake. Also delayed are Deathloop, which is now due for release in Q2 2021. Dying Light 2 has been delayed indefinitely. Halo Infinite, meant to be a flagship launch title for Microsoft's Xbox Series X has been delayed into 2021 as has No More Heroes 3, Vampire: The Masquerade – Bloodlines 2, and Psychonauts 2. Kena: Bridge of Spirits will be released in Q1 2021.  Outriders will release on 2 February 2021. Rainbow Six Quarantine is due for release between April 2020 and March 2021. 
Playtech integrates Affordability UK
A global technology leader in the gambling and financial trading industries, Playtech has recently announced the integration of Affordability UK into its award-winning IMS platform in its latest move to meet regulatory requirements to deliver a range of player onboarding and verification services related to the sustainability and affordability of gambling. Affordability UK offers Playtech a unique insight into a player's ability to afford their bets, and with minimal requirements for physical payslips and document submissions. This creates a smooth experience for operators to meet and exceed expectations of the UK Gambling Commission.
Cyberpunk2077 release delayed
On 27 October, Cyberpunk 2077 was delayed until 10 December. The delay was not known to the wider team of developers until the day it was announced in an internal email received shortly before an announcement on Twitter.  The reason for the delay was for current-gen versions of the game to become closer to the high standard that the team has for the PS5 and Xbox Series X iterations. Polish company CD Projekt Red said the reason behind the team at large not knowing about the delay was because the unplanned release of this information could have potentially led to manipulation of CD PROJEKT's stock price on the Warsaw Stock Exchange. 
AMD GPU leaks
Big Navi / Navi 21
A huge AMD GPU leak at the end of September 2020 referred to AMD's Radeon RX 6000 range of graphic cards. The leak allegedly showed details of the flagship Big Navi, including that it can reach speeds of up to 2.2GHz, though the impact of AMD's new architecture on performance was unstated.  As it transpired the AMD RX 6800 XT is a high performance 4K graphics card to rival Nvidia's high-end graphics cards, including NVIDIA's recently released monster GeForce RTX 3080 and has 16GB VRAM up from the 10GB offered on the RTX 3080 which may well be a better graphics card for the videogames of the future. The RX 6800 XT leaves AMD in a strong position going forward, though the extra USD50 for the RTX 3080 is a small price to pay for the security of great 4K performance, much improved ray tracing, and DLSS. 
RDNA 2
The RDNA2, in competition with Nvidia's already released DLSS, will potentially offer FidelityFX Super Resolution, though game support, availability and effectiveness remain unknown all things we do already know of Nvidia's DLSS, though AMD is working through an GPUOpen initiative for best results and could see it take a dominant position in the market  since it says it is "an architecture that's easy for the industry to adopt."
TechteamGB vs MSI
TechteamGB, a hardware reviewer, published harsh allegations against MSI on Twitter, alleging MSI offered him money to take down a critical review of its new Bravo 15 laptop, which included complaints related to poor display, "terrible" thermals and a broken track-pad. After some weeks trying to work things out around the review findings, the hardware manufacturer allegedly tried to bribe him to remove the review and allegedly dragged AMD in to help get TechteamGB's video taken down, though AMD is said to have supported the reviewer. 
Crytek remastering additional Crysis games
Leaked documents from Crytek dated September 2020, sourced in a recent Egregor hack, confirm that the classic first-person shooter Crysis games were being remastered. The document lists Crysis 2 Remastered, a PC version to be released as an Epic Games Store exclusive similar to Crysis Remastered. The documents provide few details but following Crysis Remastered's example, it is likely there will be improvements in the original 2011 title. 
Crysis Remastered was released on 18 September 2020 to PC, Xbox One, and PlayStation 4 and as a digital release. It contains high-quality textures up to 8K, ray tracing, HDR support, temporal anti-aliasing, Screen Space Directional Occlusion (SSDO), Global Illumination (SVOGI), state-of-the-art depth fields, new light settings, motion blur, parallax occlusion mapping, Screen Space Reflections and Shadows (SSR & SSS) as well as new and updated particle effects and more. Further additions such as ray tracing enhance the game with a major visual upgrade. The PC version will also support DLSS technology.
Sony confirms more PS5s available
On 25 November 2020, the official PlayStation account tweeted "We want to thank gamers everywhere for making the PS5 launch our biggest console launch ever. Demand for PS5 is unprecedented, so we wanted to confirm that more PS5 inventory will be coming to retailers before the end of the year – please stay in touch with your local retailers." This follows Sony's launch of its PlayStation 5 globally on November 19, one week after the initial launch on select markets, including the US and Japan.
Sony Interactive Entertainment CEO Jim Ryan, in an interview with Russia's TASS, had boasted that every PlayStation 5 had sold, though the number of sales was not confirmed.
ASRock removes BIOS update files for AMD Ryzen 5000 Series Processors
ASRock has removed the BIOS update files and support lists for the AMD Ryzen 5000 series processors to its B450 motherboards. ASRock has not made an official statement about this, but one theory is that AMD asked ASRock to remove them because it had not yet revealed Precision Boost Overdrive 2, which has since been announced. Other possibilities are that there were performance issues, and ASRock needed to make some improvements, or that AMD was pulling back until it can roll out the BIOS to its X470 products too. Updates are sure to return. 
Playtech extends Bingo partnership with Rank Group
In October 2020, Playtech announced a five-year extension of its partnership with The Rank Group to exclusively provide bespoke content development to its Bingo platform. The new deal covers Rank's Mecca Bingo brand, and two new brands, Lucky Pants and Kitty Bingo. Rank has already launched Playtech's Poker platform and content, who will continue delivering Casino services to help Rank build on its market-leading position and sustained growth.