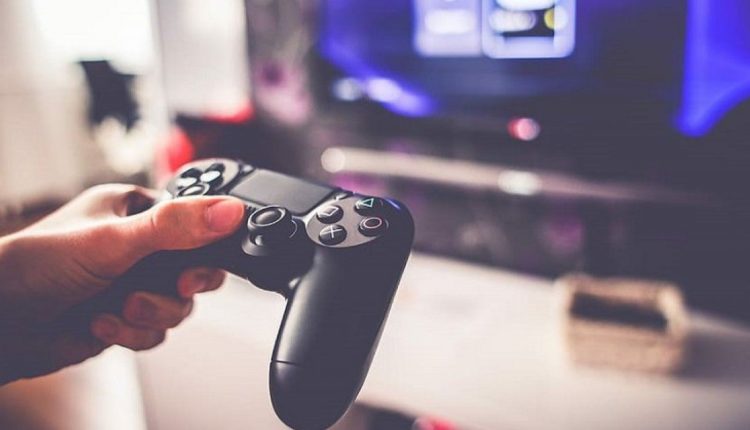 Leaving your home via Virtual Reality during COVID-19
However, for those of us that want to truly get the feeling of going outside of our four walls, and traversing a different environment altogether, what options do we have? Well, with a variety of different setups and options, Virtual Reality (VR) technology is increasingly providing that option. Here's some more information on VR as a tool for escapism through gaming, and some tips on which one might be best for your depending on your budget.
The best you can get in VR

Video game giant and Steam creators Valve have long been innovators and pioneers when it comes to video games, revolutionising narrative and environmental storytelling with Half-Life back in the late 90s, and physics based puzzling with Portal in 2007. With the recent release of the hotly anticipated Half-Life: Alyx, a prequel that puts players in control of the companion character Alyx Vance from Half-Life 2's story, Valve seem to have done something similarly revolutionary in the VR space. The game seems to have, against all odds, lived up to the monolithic expectations associated with the Half-Life moniker, scoring an impressive 93 'Must-Play' average on Metacritic.

Part of what makes Half-Life: Alyx so impressive is its clever solution to movement within the VR space, and how it gets around that, aiding the immersion. Players are given multiple different options depending on what suits their area of play and how their body reacts to motion sickness etc., either being freely allowed to walk around, a teleporting option to jump between spots that they select, or even a slide option which rapidly moves the player to their chosen destination instead of teleporting. It's this agency over the control style which lets players get as comfortable as possible when playing the game, and when matched with the high-resolution lenses of Valve's Index VR headset, it makes for an experience that you won't soon forget.

Designed for VR – Pixel perfect game porting from specialist companies such as Abstraction games means that titles can often run on a range of different consoles, platforms, and in different engines. Being as available as possible across all spheres of gaming is important and a normalcy for companies nowadays, and most classic video games are revitalised and made widely available. WIth virtual reality, however, due to the unique nature of the hardware the games are played on and how the user interacts with the environments in-game, VR titles are often quite restricted to the devices intended for VR use. This makes it a difficult ecosystem for smaller development teams to create within, as they're reaching out to an ultimately much lower player base. Hopefully this will improve as the technology does over the next few years.
Virtual Reality – Which setup is best for me?

If you want to get involved with virtual reality, there are a range of different units and styles available, and quite the variation in price point depending on what you go with. For reference, here are a few different ideas at varying price points to get you started:

Beginner – If you're someone that just wants to dabble in VR technology, without breaking the bank or spending too much money, then your smartphone will prove to be your friend. Most smartphones support a form of primitive virtual reality through a plastic casing with lenses that you can slide your phone into, and then watch content either through supported apps or even Youtube. Google Earth even has a VR supported feature you can get on the phone, so this might be worth checking out if you want to plan your next holiday.

Intermediate – If you want to get a good VR setup, but don't have the extravagant PC power to spare, you might be better off with a standalone unit. This gives you much less to work about other than the actual headset and controllers themselves, even if they're a little pricey. The Oculus Quest is a good example of a standalone VR headset giving the PC alternatives a run for their money, with built in games and similar specs/performance. You can even plug it into your PC if you choose to, so it's a versatile and competent entry point for the future.

Advanced – Those wanting the most premium VR experience they can get their hands on should look towards the likes of the Valve Index, or a similar device that hooks up to an elite and beefy gaming PC. Often these units have surrounding beacons that come included, scanning your play environment and alerting you that you've gone too far when walking around freely within the VR space.