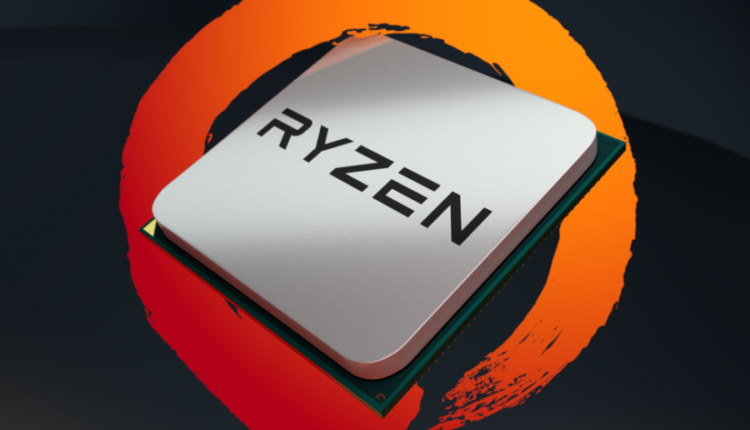 New Leaked Benchmarks for AMD Ryzen: Comparable To Intel Core i7-6900K
On the internet just surfaced new leaked benchmarks for AMD Ryzen and from what it seems the new CPU is comparable to the $1000 Intel Core i7-6900K.
The leak comes from CPC Hardware, a well-known French tech magazine, which managed to test an engineering sample CPU with a base clock of 3.15GHz and a boost clock of 3.3GHz. That's below the 3.4GHz base clock that AMD has promised for top-end Ryzen cores, so if we assume a modest boost clock of 3.6GHz it means final test results should be somewhat higher than what we see below.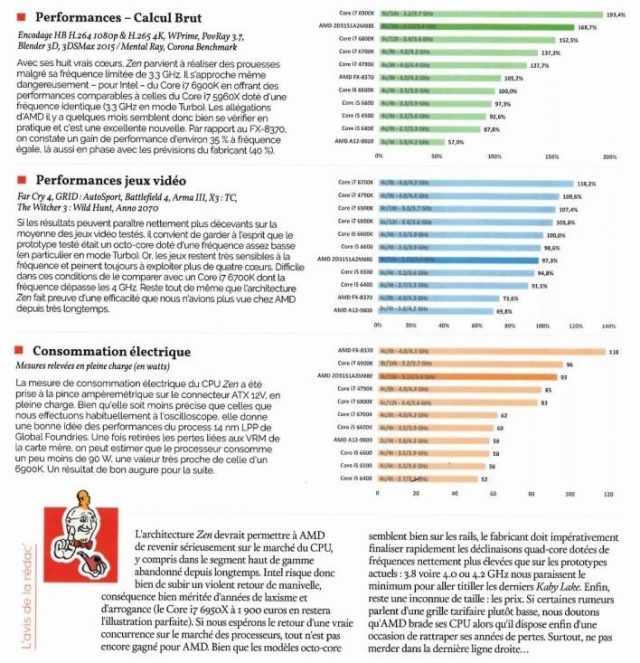 The current known clock speed of Ryzen is 3.4 GHz, while the review clock speed is 3.15 GHz, with a turbo speed clocking out at 3.3 GHz. Closing to within 3% of the Core i5-6500K is a significant achievement for Ryzen, since we expect clock speeds to be at least modestly higher on shipping hardware. It's also a vast improvement over previous generation cores based on Excavator or Piledriver. For the first time, if these leaks are accurate, AMD can credibly say it's offering some competition to Intel in gaming.
The guys from CPC Hardware are saying the following about their CPU analysis. (translated from french)
To complete our analysis, we décortiquerons the evolution of Intel architectures with equal frequency for 10 years, of Cedar Mill (the latest Pentium 4) Kaby Lake(Core 7 th generation). We will continue our article with a test of this "new" generation, supposed to be officially announced at CES but widely available for sale since mid-November at most Asian resellers. Finally, we will focus on the main risk for Intel in 2017: the great return of AMD. We tested for the occasion on a platform and AM4 A12 processor Bristol Ridge but – above all – a prototype Ryzen CPU 8-core architecture based on the Zen. After a global topo on this new generation processor and their architecture (with probably some details not yet officially unveiled), we will carry out a battery of tests, both on massively multithreaded rendering applications and on some video games. We will end with a point on the electrical consumption of the first samples. Note that the results obtained on this prototype can only be considered as an overview of the capabilities of the Zen architecture: the final frequencies will still evolve from here to the commercial launch.