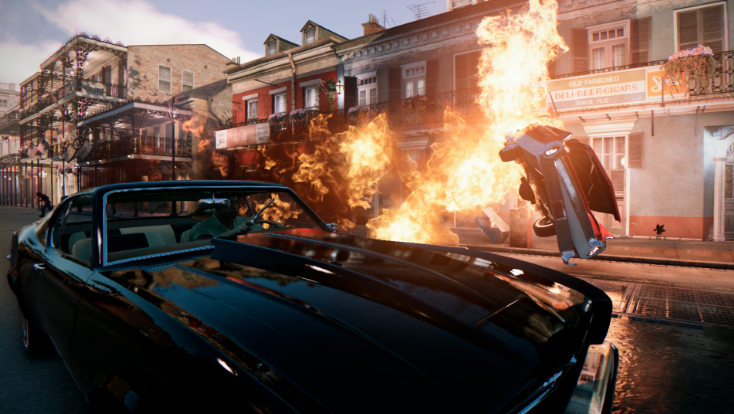 With The New Mafia 3 Patch On PC You Can Have 60 FPS and Unlimited FPS
2K Games just announced on Twitter that they would introduce a new patch for Mafia 3 that adds options for 60 FPS and unlimited FPS. The patch is going live at 3 PM PT/6 PM ET.
PC players: our patch that includes 30, 60 & unlimited fps options will go live at 3PM PT.

— Mafia Game (@mafiagame) October 8, 2016
The new Mafia 3 patch is version 1.01 and it comes because a lot of players complained about the 30 FPS cap of the game. You can read more of what the developers said about the first patch of the game below. Also, if you are still encountering errors or issues in the game, check our guide on how to fix them here.
UPDATE [10/8 / 3PM PT]: PC players, reboot Mafia III because patch 1.01 is now available for download. This patch includes 30, 60, and unlimited frames-per-second options on PC. To select your framerate, just head to the display menu in-game. Just make sure to tailor the framerate settings to the power of your machine. This patch also includes improvements to keyboard remapping, so head to the controls menu to check out the options. Note: this patch resets keyboard mapping to default, so any changes you made to the controls previously will need to be customized after installing the patch.

We aren't done with fixes and updates and will continue to listen to our community for ways to improve your experience in New Bordeaux. And check here to see what content updates we have in the works, including outfit swapping, races, and more.

UPDATE [10/6 / 6PM PT]: We currently have a patch running here at the studio that includes 30, 60, and unlimited frames-per-second options in the video menu, among other improvements for the PC version of Mafia III. We're verifying the patch now to ensure everything is working as expected. If everything goes well, we expect the update to go live this weekend. We will be keeping the PC community up-to-date on the status of the patch throughout the weekend and thank you for all the feedback!

ORIGINAL POST: We know how important having options that best suit your PC's performance capabilities are. The team has been hard at work ensuring that Mafia III's performance is consistent across all platforms, and right now the game runs at a solid 30 frames-per-second. We are currently working on an update for PC that will give players the option to play Mafia III at higher framerates. We'll share more details about the update, and when you can expect it to arrive, very soon. In the meantime, the team welcomes feedback and would like to hear from you about what performance adjustment options are important to you. We're actively considering a number of additional post-launch improvements on PC that would give players more control over how they can tailor the game's experience to suit their rig's performance. It's been an incredible journey developing Mafia III and we couldn't be more excited to get the game in your hands and hear what you think!