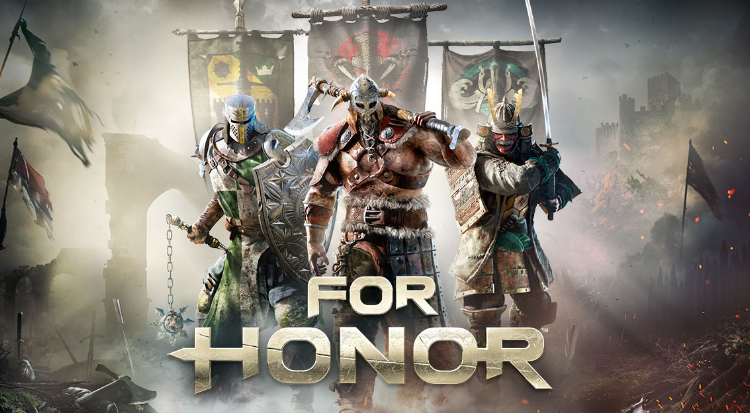 New Nvidia GeForce 378.49 WHQL drivers released for For Honor Beta
Nvidia just released this week a Game Ready driver update for the following games Resident Evil 7 Biohazard, Conan Exiles early access, and the For Honor closed beta. The driver provides the optimal gaming experience for these releases.
Resident Evil 7 Biohazard was released this week and players are still experiencing some issues with the game. If you are one of them make sure that you installed the 378.49 driver and that you read our guide here.
As for the Conan Exiles, that was released a few days ago in Early Access, we can say that it's still a mess. But it's normal for a game this massive in this stage of development.
For the changes that come with this new driver read below also, there's also a bunch of new SLI profiles. You can find all of them below:
Battlefield 1
Deus Ex: Breach Standalone – added DirectX 11 profile
Diablo III – added DirectX 11 profile
Dreadnought (2016) – added DirectX 11 profile
Lego: Minifigures Online: added SLI-single profile
Sid Meier's Civilization VI
Shooter Game (HDR) – added DirectX 11 profile
Sniper Elite 4 – added DirectX 11 profile
Space Hulk DeathWing – added SLI-single profile
Tom Clancy's Ghost Recon: Wildlands
Watch Dogs 2
Nvidia crammed nearly a dozen bug fixes specific to Windows 10 in the 378.49 driver release as well. Here they are:
[GeForce TITAN X][Just Cause 3] Random flashes occur in the game.
[GeForce GTX 1080][Wargames: Red Dragon]: The system reboots after switching to full-screen mode while playing the game.
[GeForce GTX1080]: Random TDR/black screens occur when running GPU-intensive Direct X applications after updating to Windows 10 Anniversary Update.
[GeForce GTX 1070][Alienware Graphics Amplifier] The graphics card is not detected upon installing the driver.
[GeForce GTX 1070][Battlefield 1] Rain puddles appear dark.
[GeForce GTX 1060] A superfluous audio end point entry appears in the Windows Sound Devices panel after resuming from hibernate mode.
Assassins Creed – Syndicate shows intermittent flickering black or white patches on game character faces.
[SLI][Battlefield 1]: Texture flickering occurs in the game with SLI enabled.
[Hitman pro][DirectX 12] Flickering corruption appears in the game if the multi-GPU option is enabled from the in-game settings.
[Folding @ Home] Work unit errors occur.
[Diablo 3 DirectX 11] SLI profile needed.
[Surround][DirectX 11 apps] Only red and blue colors are visible when playing videos
at resolutions >= 1080P on one surround monitor.[200273552]
[GM204, Tom Clancy's The Division Survival DLC] Game crashes pointing to
ntdll.dll when changed to full-screen and to windowed full-screen. [200252894]
[GM204, ShadowPlay] For Honor silently crashes if intro video is skipped and instant
replay is on. [200247313]
[SLI] [GeForce GTX 970M] Level loading hangs in Gears of War 4. [1826307]
[367.77, WDDM 2.1] Driver install/overinstall requires reboot. [1757931]
[SLI, GP104] Installer prompts for reboot during express overinstall of 372.69 driver on
372.54. [200231806]
[GM204] Quantum Break window either remains blank or freezes in game scene in
windowed mode. [1804910]
Surround Display icon disappears after rotate mode set to portrait. [200201040]
[SLI] Street Fighter V performance drop (pause and play) observed when the game is
played at 4K resolution with SLI enabled. [200172046]
[Luxmark 3.0] Display driver stopped responding while running benchmark LuxBall
HDR (Simple Bechmark:217K triangles). [200153736]
[347.09, GM204] Blank screen observed on an ASUS Tiled display when system
resumes from shutdown or hibernation with Fast boot option enabled from BIOS.
[1591053]