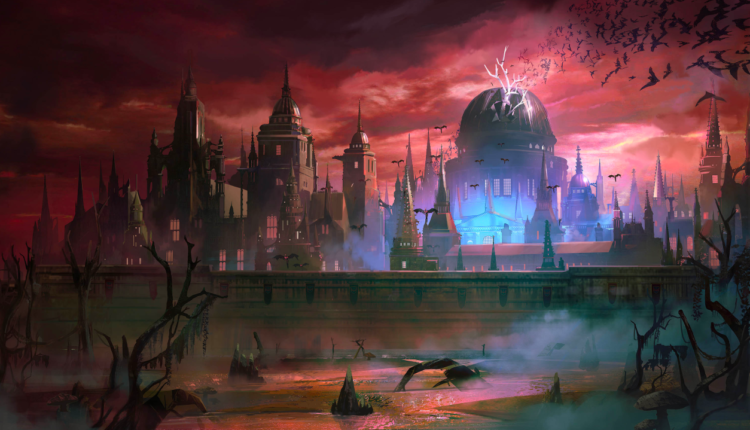 Old School RuneScape – Recent Updates
X
INSTALL BY CLICKING THE DOWNLOAD FILE
Old School RuneScape was developed and published by Jagex back in 2013. This year, the game turns 7 years old and we wanted to show you an overview of those years.
The game started to gain more popularity recently due to the awesome updates that the developers have been rolling in. Also, you can play the game anywhere where you have access to the internet, regarding your device.
Since it's launch in 2013, OSRS received a lot of engine upgrades, content updates, and mainly the quality of life update decided by in-game polls.
An interesting fact is that OSRS has a bigger player-base audience than RuneScape, despite having a significantly smaller dev team.
What we would like to present to you today regarding the recent updates of the game is the Bounty Hunter and Darkmeyer, the latest big releases for the game.
A lot of players waited for these updates for a long time, read below to see what was the hype about.
Let's start with Bounty Hunter. A mini-game found in the Wilderness level that has an interface in which your team will have to kill your target. When you manage to kill it, you get bonus points and EXP, receiving an emblem, sold by the Emblem Trader.
This update had a huge positive response from the community. Mainly regards to the fact that some players managed to get out a lot of OSRS gold from it. The developer of the game stated that those players "abuse its mechanics to generate GP over the amounts available via legitimate methods."
Because of that, worlds 318 and 319 have been closed off. Jagex saying that this is a game-breaking problem because it destroys the integrity of the game.
The second update that we want to talk about is Darkmeyer, the most recent update that players have access to. In this, you need to complete the Sins of the Father quest that continues a storyline that firstly appeared in the game 16 years ago.
In Darkmeyer a lot of new shops and minigames have been added. All interesting options that can generate you a lot of Runescape gold. But the best thing is the new Essence Mine, a new way for runecrafting.
If you want to find more about the latest update, you can just check the OSRS site.
Old School RuneScape is still one of the best and biggest sandbox MMOs that have ever been created. These recent updates only made the game better. The game is definitely not for everyone but has a huge actively daily player-base exceeding 100,000 players.
If you played the game back when it started, I highly recommend giving it another try today. It's a fun way to spend the weekend and can also be played while doing other stuff and it can bring you back some amazing memories.