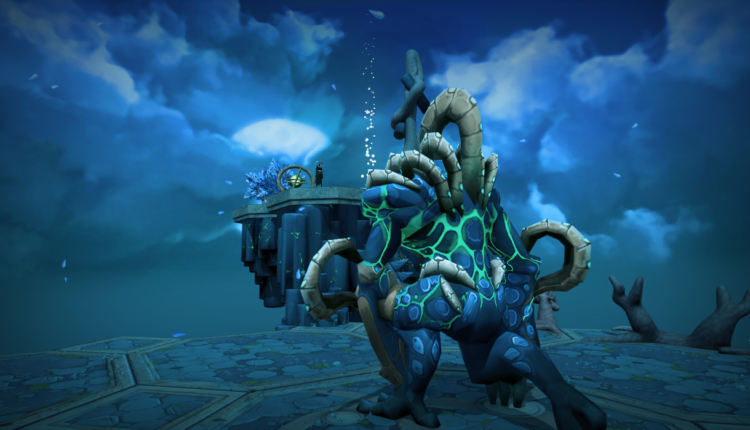 OSRS and RuneScape are coming to Steam soon
Old School RuneScape and RuneScape will be soon available also on Steam. The games have been exclusively available only from the RuneScape website.
Both games will be available for PC and Mac and the launch dates are 14th of October 202o for Runescape, and for OSRS, the launch date is scheduled somewhere around the beginning of 2021.
"JAGEX IS ON A MISSION TO BRING THE RUNESCAPE UNIVERSE TO MORE PLAYERS GLOBALLY. FOLLOWING OUR GAMES' ARRIVAL ON MOBILE STORES, WE ARE NOW EXPANDING THE AVAILABILITY OF THE DESKTOP VERSIONS. MAKING THEM ACCESSIBLE TO THE STEAM COMMUNITY IS AN IMPORTANT STEP IN ACHIEVING THIS GOAL. WE'RE EXCITED TO SEE RS DEBUT ON STEAM FROM OCTOBER 14TH AND LOOK FORWARD TO OSRS'S ARRIVAL NEXT YEAR, AS WE ENABLE EVEN MORE GAMERS TO ACCESS AND EXPLORE OUR RICH AND ENGAGING LIVING GAME WORLDS."

Phil Mansell, Jagex CEO
The debut of the games on the Steam platform will come with a lot of packages and achievements. Also, a dedicated support team will maintain the RS Community Hub for Steam users.
Nearly 20 years are approaching since the game launch and a decade ago, OSRS wasn't even on the market, there was just Runescape. A major update changed everything users knew about Runescape and turned it into what today is known as Runescape 3. Jagex ran a poll to see if players are looking to play on standalone servers as it was previously. Because 500,000 people said yes to the poll, Old School RuneScape was created.
It's interesting how the game kept its popularity despite the fact that it doesn't play like an actual MMO. It doesn't have any skill bars, hotkeys, or cooldowns. It feels more like a classic and old RPG and it's mostly mouse-operated, which might feel strange for some gamers. The actual resemblance that it has with an MMO is the way the players trade OSRS gold between them.
Old School RuneScape plays a lot like many other MMORPGs because it was one of the bricks in the foundation of the entire industry. There's a subscription fee of $10.99 a month to play, with options to buy more months at a time to reduce that average monthly cost. For instance, a year is $99.99, or a bit more than $8 a month. There's also a limited free to play section which honestly I'm not super familiar with because I just immediately subscribed. I have noticed in OSRS circles there's a bit of pride from being a 100% free player, so take that for whatever it's worth.
One key fact about OSRS is that there is no defined campaign or main storyline that you can play, the game takes you to trough random quests which are structured like short stories. Most of these quests are filled with unique puzzles, awesome cutscenes, and dialogues. One example of a quest like this is One Small Favor, which is basically a string of fetch quests in which you help other persons to help you but they also need help in their turn. These days you can actually buy old school rs gold, which will help you finish this hard quest rather easily.
All in all, the game receives updates on a constant basis, some of the more recent ones introduced minigames that help liven up the boring skills like Cooking and Firemaking. Now some skills are even worthwhile to train due to the addition of skill-gated regional diaries which give you a to-do list like kill this monster, talk to this NPC, complete this quest, craft this item, and so on.
There are still no classes in the Runescape game but there are two main different account types: normal accounts and ironman accounts. The main difference between these accounts is that with an ironman one, you can't trade with the other players, meaning that you need to earn or craft all of your items. With the normal account, you can do whatever you want. The ironman way of playing the game is becoming in the last year, a very popular way to play the game, demanding a lot of skill from the gamers. There are even hardcore ironman ways to play the game, in which the player can't die even once or has to store their items and carry everything on them at all times.
Old School RuneScape is still one of the best and biggest sandbox MMOs that have ever been created. These recent updates only made the game better. The game is definitely not for everyone but has a huge actively daily player-base exceeding 100,000 players.
If you played the game back when it started, I highly recommend giving it another try today. It's a fun way to spend the weekend and can also be played while doing other stuff and it can bring you back some amazing memories.