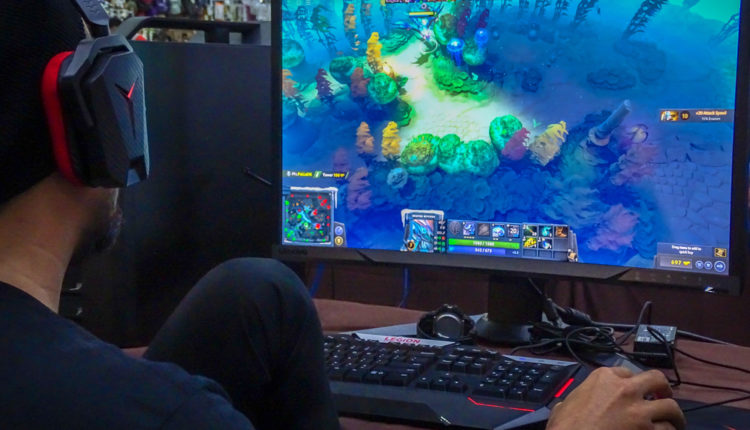 PSG.LGD Wins Massive Riyadh Masters Dota 2 Tournament!
How Did PSG.LGD Win 2022 Riyadh Masters Dota 2 Tournament?
PSG.LGD got revenge! In a rematch of the International 10 the Riyadh Masters saw PSG.LGD take on Team Spirit. This time PSG.LGD was too strong for the Russian team and won 2-0. The Chinese team completely outclassed Team Spirit and only took 1 hour to win the title. Let's explore how PSG.LGD clinched this prestigious title and walked away with $1.5 million! You can stream and bet on all of the biggest Dota 2 events at https://gg.bet/de/dota2!
What Is the Riyadh Masters Dota 2 Tournament?
Riyadh Masters Dota 2 tournament is a major event held in Saudi Arabia. For the last few years, the Saudi Arabian government has been attempting to turn the country into an esports hubspot by hosting major events and sponsoring teams. The investor-savvy nation sees esports as the future of sports and a way to attract tourists to the Gulf.
The Riyadh Masters Dota 2 tournament featured a massive $4 million prize pool. The winners PSG.LGD scored $1.5 million while the runner's up, Team Spirit, grabbed $750,000. The tournament featured the top Dota 2 teams on the planet, including:
PSG.LGD
Team Secret
Team Spirit
OG
Tundra Esports
Nigma Galaxy
TSM FTX
Team Liquid
Royal Never
Deboosters
PSG.LGD were the strong favorites going into the tournament. However, they still have to navigate world-class teams including OG, Team Liquid, and their nemesis Team Spirit. Let's look at PSG.LGD's epic tournament run.
The Group Stages
The teams were split into two groups, Group A and Group B. Each group featured 10 teams. Each team played 4 matches in a best of 2 round robin. The top three teams advanced to the playoffs, and the number 1 seed was sent directly to the semi-finals.
In Group A, OG were the strongest team. However, they did not look particularly impressive after winning 2 matches and drawing 2 matches. Their ultimate game record was 6-2 which was good enough for the number one seed and booked their place in the semi-final. Joining them in the playoffs were Royal Never Give up and Nigma Galaxy, who both only won 1 game.
In Group B, PSG.LGD and Team Secret were on fire. PSG.LGD ended up taking the 2nd seed after winning 3 matches and losing 1 while Team Secret won 3 and drew 1. Team Spirit also snuck into the playoffs with a 2-1-1 record.
The Playoffs
In the first match of the playoffs PSG.LGD took on Nigma Galaxy in a fantastic series. The underdogs, Nigma Galaxy, managed to take a game from the strong Chinese team but in the end, PSG.LGD won the series 2-1. In the other quarter-final match, Team Spirit was pushed by Royal Never Give Up, who lived up to their name, but Team Spirit emerged victorious with a 2-1 victory.
The Semi-Finals
The semi-finals featured familiar faces, with OG battling against PSG.LGD and Team Secret taking on Team Spirit. The two series were again very close. There were no clean sweeps, but once again, the favorites emerged victorious. PSG.LGD beat OG 2-1 while Team Spirit took down Team Secret 2-1.
The Grand Final
The grand final was electric. PSG.LGD came out super aggressive against Team Spirit. Their all-out attacking strategy was very effective as they dominated the lanes and scored kill after kill. It seemed like Team Spirit was a little shell-shocked after they had their defenses crushed.
In just over 1 hour PSG.LGD swept Team Spirit and were crowned the 2022 Riyadh Masters Dota 2 tournament champions! PSG.LGD is in incredible form, and they are our picks to win the International 2022 in October, which will be held in Singapore from the 8th to 30th.
The 2022 Riyadh Masters Dota 2 tournament was an incredible tournament with a colossal $4 million prize pool. Well Done to PSG.LGD, who scored a nice $1.5 million payday!