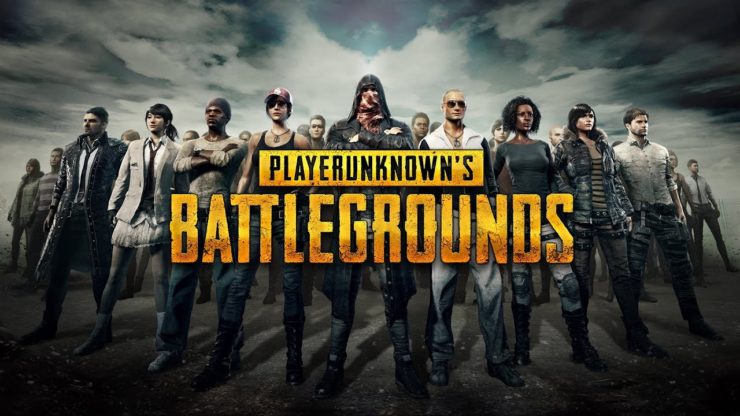 PUBG Developers Will Never Add Anything Affecting Gameplay, But More Cosmetic Items Are Coming
CEO Changhan Kim and Lead Game Designer Junhyuk Choi participated to their home country's G-Star gaming convention and they anwered several questions regarding the future of the game.
The interview has been translated, transcribed and posted on the official forums by PUBG's Community Manager; you can find it below. As a reminder, PUBG is due to launch on Xbox One's Game Preview program on December 12th while the PC version should come out of Steam Early Access later this month.
At this year's G-STAR, our CEO, Changhan Kim, and the Lead Game Designer, Junhyuk Choi, did a short Q&A session during a dev panel and below you can find the translated version. We thought it might be interesting for you to read. 

1. What are PUBG's current and future strategies in addressing the cheater issue?

Before answering this question, we want to apologize for the inconvenience caused by the cheaters. It is true that the company has not been well prepared to deal with this issue, with the game being launched on the early access program. The number of different cheats we have encountered has far surpassed our expectations.

We are aggressively addressing this issue as it is our top priority. There is a new team dedicated to this task, which has already demonstrated great results through tighter and improved policies as well as around-the-clock monitoring.

We are well aware that an anti-cheat effort is an endless fight. However, we will never be discouraged and keep working hard to create a frustration-free play environment.

 

2. I want to know more about upcoming new content like the Desert Map, new weapons, vehicles and clothing items.  

As you might have seen in the screenshots released last week, the Desert Map will look completely new and different to Erangel. You will be able to enjoy new battles with the larger and more three-dimensional map design. We are working on new weapons, clothing items and vehicles, and there will be a surprise announcement about them before their releases. 

 

3. What improvements and optimizations will we see in the release version as opposed to the current version? What are PUBG Corp.'s future plans?

There have been a lot of optimizations for both the server and the client of the official release version. We have seen some significant improvements from those optimizations through internal tests. We will be able to share in more detail exactly which areas have been improved in patch notes before launching the 2nd and 3rd test servers, where players themselves will be able to experience those improvements as well. We plan on keep improving the game through and after the official launch, so please stay tuned.

 

4. Will the lobby area also change with the official launch, such as friend invitation feature and readiness indicator? I also want the leaderboard to display more information.

Not only the lobby or leaderboard but also the game's UI, readability and usability are being upgraded in a comprehensive manner. Players will be able to try the improved UI in test servers to be launched in the future. Community features like friend invitation and readiness indicator are of course on our roadmap. We will be continuously rolling out updates through and after the official launch, and we look forward to feedback from our players.

 

5. I wish there were a customer service center in Korea. Also, I would like to follow up on how the reports I submitted in the game are being handled.

We have invited experts in this field and will do our best to open customer centers for players in Korea as well as all over the world as soon as possible.

We closely review players' reports. Player reporting has been very helpful and we appreciate it greatly.

 

6. What standards does PUBG Corp. use to add new weapons? Any anecdotal example about weapon design and development?

We add new weapons to complement deficiencies in the given lineup of weapons, considering each weapon's purpose and features. Of course, the weapon lineup reflects our individual preferences a lot as well. Whether popular or specific, there are people with diverse preferences here, so many interesting weapons are being considered. Some weapons are discarded at the selection process if they are too disruptive balance-wise according to concrete internal standards.

We are aware that many Korean players really want K2 to be added as a new weapon. It is definitely on our lineup of weapons to be considered, but since it may overlap with other existing weapons in terms of its purpose and features, we are approaching this addition from a perspective of design diversification.

 

7. How does the Redzone work?

It is completely random. It would only be a groundless assumption if someone feels that there is a rule behind it.

Its location is random, and red zone initiations are also almost random although there is a minimum time gap between them. So, you can simply consider Redzone as a random phenomenon.  

 

8. Does PUBG Corp. plan on adding a new crate with a special item as you did for the Gamescom Invitational?

As you may already know, we will never add anything that affects the gameplay.

However, there is a relatively strong demand for cosmetic items. Since the official launch is our top priority, we plan on adding new items after that.

 

9. Does PUBG Corp. plan on developing a training mode where players can practice on their own?

Frankly, I think there lies PUBG's charm. Our thought was, 'There is no practice in life! It should be tough!' since delivering the reality was important.

However, many players are requesting a tutorial mode or a shooting range, and we believe this could be helpful for some players. So, we will start devising a plan to develop such a feature after the official release.

@Changhan Kim