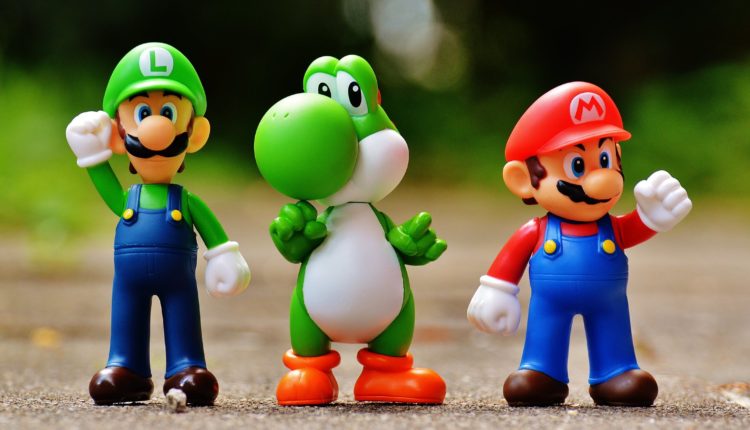 Quality Gaming Experience for Your Preschool Prodigy
It may seem as though all your child ever wants to do is play; and allowing them play as they like is counter effective to your attempts at educating them, but studies have shown how important play is; especially in the early childhood years. 
While it might be tempting to limit your child's play and keep them engaged all the time with educational material, early childhood specialists would argue that playtime is just as important an activity as lesson time. 
Furthermore, playtime is the perfect opportunity for parents to bond more with their children, and for imaginations to run free. Everyday activities such as setting the table or going to the store does not have to be boring. You can make these activities into fun games with your kids, making up rules as you go along, and introducing them to new concepts. 
Through play, children get exposed to a whole new world of learning; playing with manipulatives, learning how to count, sort, and match objects, and many more. Parents can provide quality interactive and learning materials such as building blocks, activity centers, picture books with touch and feel elements, and even introduce their kids to children's learning apps. 
Kids Academy: Talented and Gifted is an ideal educational app for kids to begin their learning. The app is designed in collaboration with early childhood development specialists to meet the educational needs of children aged 2-8. In addition to the app being easy to use and appealing to both parents and children, the materials contained within the app are highly effective, covering across the core subjects in alignment with New York State Next Generation Learning Standards (PreK) or Common Core State Standards (Grades K-3). 
Courses offered on this app include: math, English, science, reading, arts and crafts, social studies even chess! 
The app contains learning materials of all kinds — from interactive worksheets and quizzes to videos and games. Let's view some examples of the activities below.
Logic games like domino and stacking towers:
Counting games
Matching and sorting activities:
Shapes
Learning ABCs
And over 4000 more exciting learning activities on the app! 
To keep up with the ever changing educational needs of children, the app is constantly undergoing changes and new features are added. For example, Dress Up Eddie is an innovative new feature that allows children explore their imagination as they dress up Eddie the Elephant. This reward game serves as motivation for children to successfully complete the learning tasks. 
Pros: 
Cons 
Pronunciation practice and voiceovers is unavailable 

The app is not designed for non-native English speakers 

Video subtitles unavailable 

Chess course is not very detailed 
If you opt to have a go at teaching your preschool kids with educational apps or gaming apps, you should consider starting with Kids Academy apps. The apps are designed to meet the needs of preschool children and older, helping them excel in subjects they are taught in school.