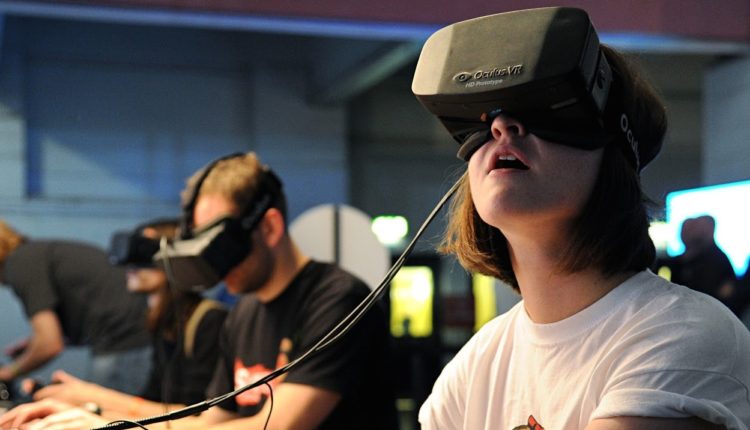 Is the Sports Video Game Industry Changing?
X
INSTALL BY CLICKING THE DOWNLOAD FILE
The global games industry recorded revenues reaching $91 billion entering into 2017 and a popular genre within that industry is the sports video game with 13.2% of video game sales coming under that category. In an age when mobile, virtual reality, and eSports are evolving, we take a look at how the sports video game industry is changing.
The Early Days
It could be argued that the first ever example of a sports video game came way back in 1958 when US physicist William Higinbotham developed a title called Tennis for Two. It was a two-player tennis game played on an oscilloscope
However, sports games did not enter the public mainstream until the 1972 release of Pong on the Atari. This saw a boom in sports video games being released throughout the 1970s such as Taito's Davis Cup, Soccer, and Pro Hockey, and Sega's Hockey TV.
In the 1980s, Iconic games such as Activision Tennis, Track and Field, and Pole Position hit the shelves as the decade was welcomed in. Over the following years, the variety of games began to increase with sports such as baseball, horse racing, and water sports all getting games based on their disciplines being released on the market.
An Evolutionary Step
Technology advanced during the 1990s to allow developers to release more visually realistic games. The on-going battle between Sega and Nintendo to win fans for their respective consoles also saw competition in the video games market increase.
As consoles evolved from 16-bit to 32-bit, the scope for improvement in video games expanded. Developers such as EA Sports and Konami released sports titles every year. The FIFA, NHL, NBA, and John Madden series of games were a commercial success for the developer that led to annual releases of the titles becoming the norm. Konami experienced the same interest in its Pro Evolution Soccer series, originally known as International Superstar Soccer.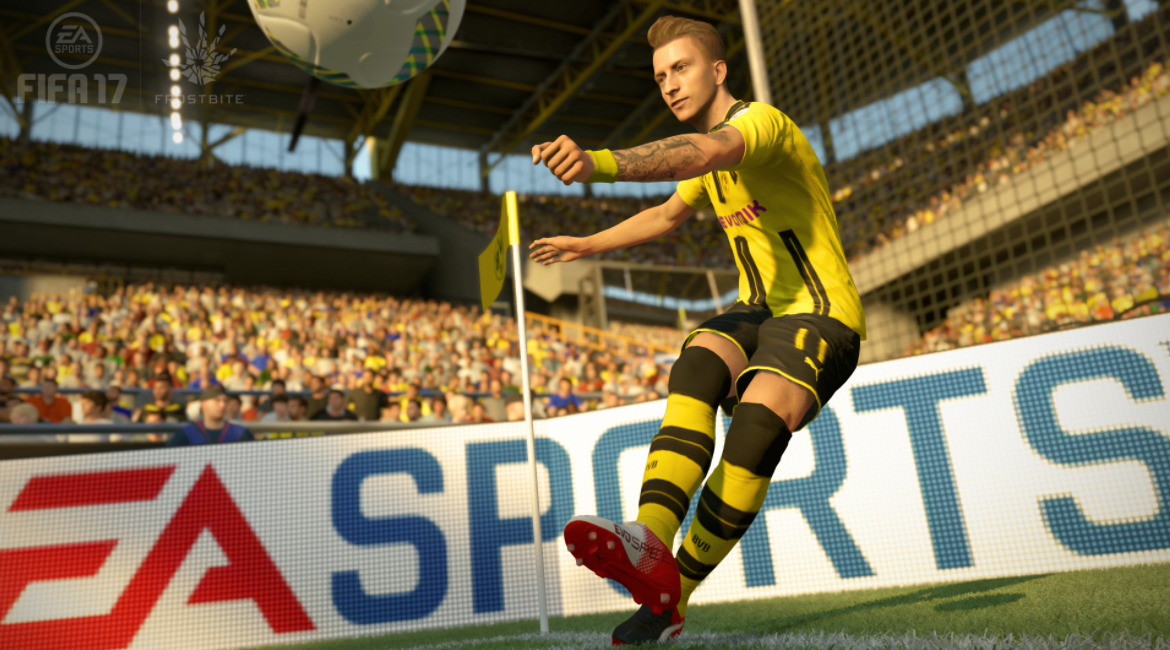 Dawn of the 21st Century
The continued advancement of technology meant previously outcast sports such as skateboarding and snowboarding could now be authentically translated into a computer game. Tony Hawk's Pro Skater and SSX introduced players to extreme sports. It opened up players' eyes to whole new possibilities.
Developers also became targets for the big business. EA Sports, Konami, and Sports Interactive all agreed rights deals with sports organizations to include content relating to certain games. The FIFA soundtrack is almost as hotly-anticipated every year as the game itself.
Betting and Video Games
This openness to trying something new set the tone for the ensuing years. In 2003, online gambling was thrust into the public conscience when Chris Moneymaker, an online qualifier, won the World Series of Poker Main Event. His success inspired millions of players to get involved in playing poker online. The knock-on effect saw online casinos and bookmakers benefit from a boom in new customers and a huge increase in the number gambling sites, like OnlineGambling.co.uk, branching into sports betting.
Not only did computer games turn their attention to the gambling market with titles such Classic Blackjack and Prominence Poker receiving positive reviews. It also showed developers that a link could be forged between the betting industry and computer games.
Unlike computer games, betting sites offer you real betting opportunities almost any time you like. So, you get extra opportunities to profit.
Enter eSports!
Organized online and offline competitions on computer games had been in existence for decades but in the early 2000s there was a shift in attitude towards these events.
Televised coverage of eSports such as Starcraft II and Warcraft helped to take eSports to the next level in the late 2000s. Major international eSports competitions such as The International for Dota 2, League of Legends World Championship, and Intel Extreme Masters were established and drew record participation and revenue figures.
In 2016, the League of Legends World Championship was viewed by more than 43 million people with a peak number of 14.7 million viewers at one time. The winning team, South Korean-based SK Telecom T1, took home a staggering $2,680,000 in prize money. Further proof of just how big eSports has now become.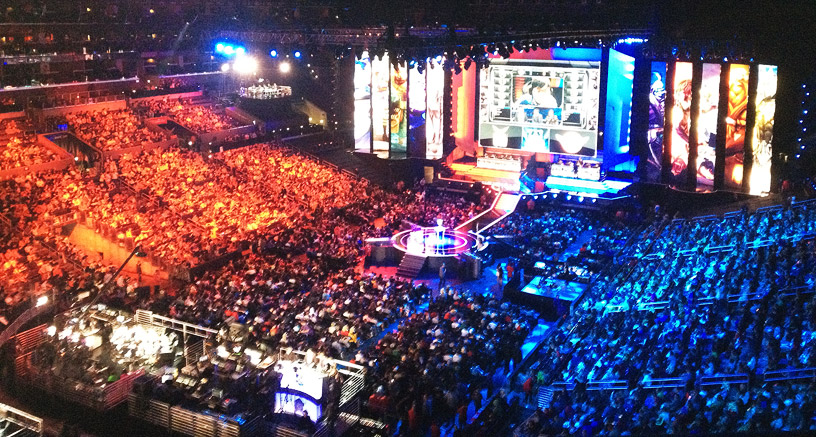 The fact that teams are now being named after their sponsor is also evidence that huge sums of money are now involved in eSports. Even professional football clubs are getting on board the sponsorship bandwagon of eSports. Bundesliga side Wolfsburg were the first European club to sign a professional eSports player when they snapped up professional FIFA player Benedikt Saltzer in 2015. Since then, Premier League clubs Manchester City and West Ham have also moved to sign professional eSports players. La Liga club Valencia have their own Rocket League side. Bundesliga team Schalke have gone a step further and snapped up a League of Legends roster.
eSports is now branching into actual sports games as well as the classic eSports titles such as Dota 2, Counter-Strike: Offensive, and League of Legends. The potential is also huge. The FUT Champions feature on FIFA 17 is hugely popular and allows players to compete in a weekend tournament for prizes. It feels like it will not be long before online bookies are offering markets for online FIFA tournaments and live FIFA competitions just like they do for other eSports games.
Is It All Positive?
Unfortunately, sports games have been criticised recently for becoming complacent during a rise in popularity. The FIFA series in particular suffered massive amounts of negativity for focusing more on its online competition modes over its offline features. Games are now frequently slated for making the minimum amount of changes necessary with their yearly releases.
The world-famous Football Manager series is another example of a game being slammed by its players for resting on its laurels. A reluctance to take a risk and evolve a game to take it to the next level in favour of playing safe is one reason. It is a nasty habit that developers are slipping into but there is hope that the continued growth of eSports gaming will help push developers of sports video games to release more ground-breaking titles.
What Does the Future Hold?
One very interesting technological development over the past couple of years has been the re-birth of virtual reality. Headsets such as the Oculus Rift, Playstation VR, and Samsung Gear are giving the users the most authentic VR experience yet.
The impact of VR and eSports on the games industry has already been felt with PC game hardware revenues up 64.3% on a year-on-year basis for 2016 in the UK alone. VR headsets sales in the UK reached revenues of £61.3 million across the same year.
The first batch of VR games included Resident Evil: Biohazard, Batman: Arkham VR, and Arizona Sunshine. It is only a matter of time before popular sports game titles such as FIFA, MLB, Tony Hawk, and NBA arrive on the VR platform too.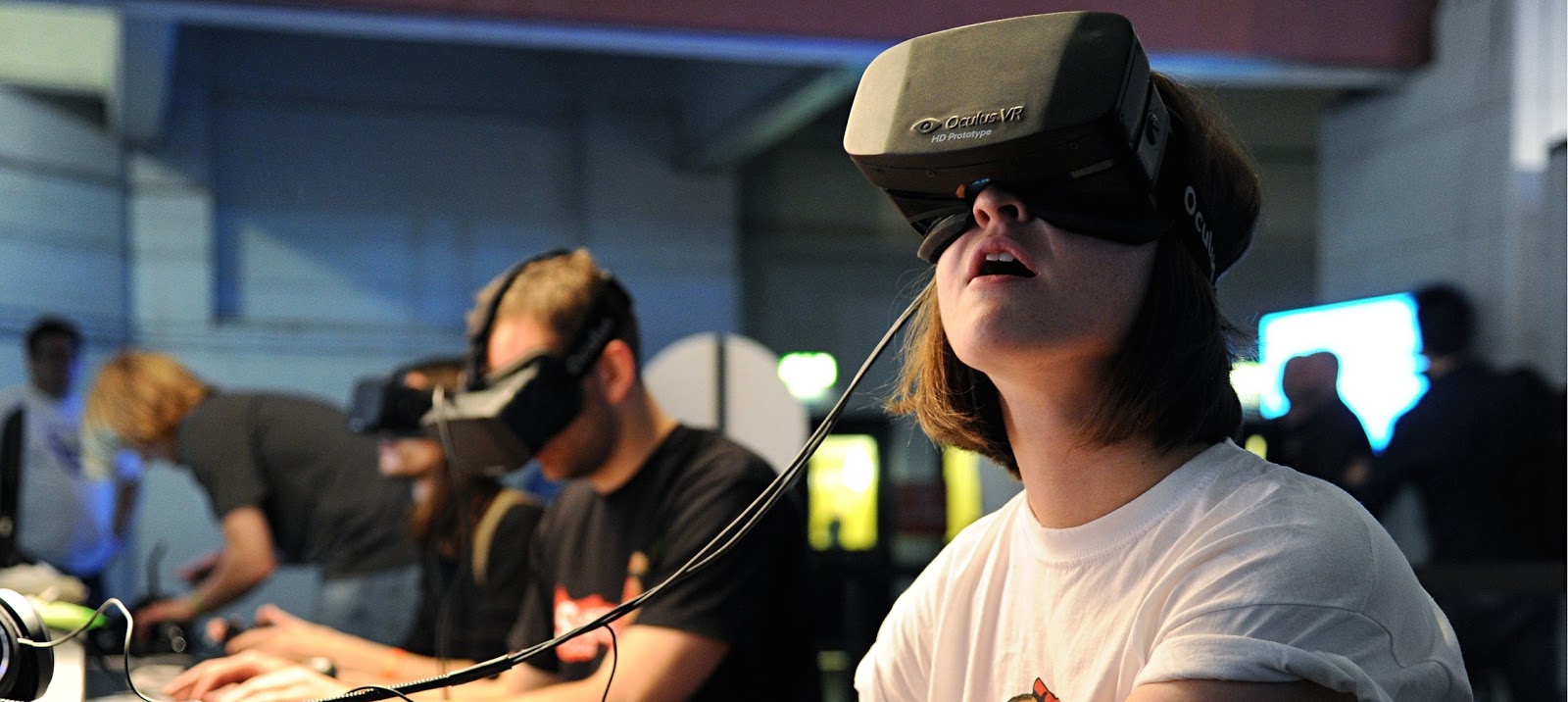 It might feel like the sports video game industry has come to a plateau in recent years. Title after title might feel the same. Players should not worry. Big changes are on the horizon. The dawn of VR and eSports is paving the way for some very intriguing developments. Players might not fully be aware of it yet but there is certainly a revolution underway in the sports game industry.