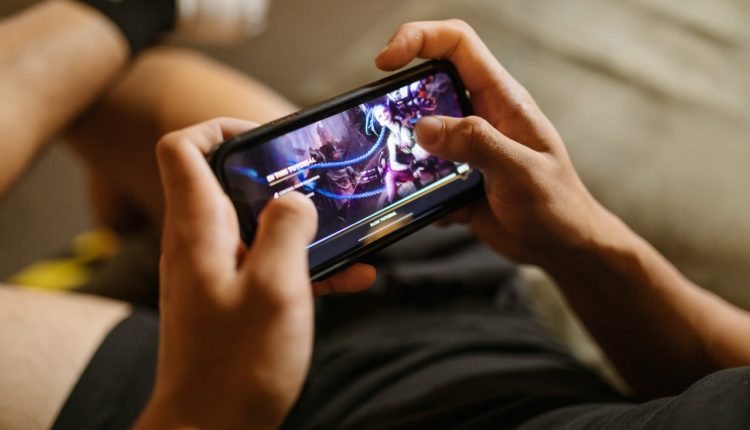 The Choicest Android Games for 2022 – Don't Miss Them!
X
INSTALL BY CLICKING THE DOWNLOAD FILE
Are you in search of good games for your Android phone? Then, check out this carefully curated list of titles you must not miss at all costs. These games are highly popular and have raked in a lot of praise. So let's take a look. 
Night Skate 
Night Skate is an exciting game where you have to run endlessly. It features a skateboarder, and the character enjoys performing after the sun has set. Initially, it will be a basic effort, and you must tap the screen to avoid hazards and obstacles. As you go forward, the levels start getting more challenging. You need to latch on to the combo system to score more points, and when you do that, the Night Skate takes off. 
You must figure out the correct timing to know when to bound from object to object. In addition, you must avoid jumping on street lights and birds while on the run. As you avoid these obstacles, you will find your score increasing. The game is intoxicating and can give you an adrenaline rush as you jump over obstacles. However, you are bound to feel heartbroken when you make a blunder and end up plummeting down a hole. The sessions of the game are short but quite entertaining. 
When you score high, you get to unlock more levels, and the fantastic visuals will keep you hooked. 
Bingo 
Bingo is a conventional game that doesn't require any introduction. People have been playing this game for centuries, and it continues to attract a lot of attention. So while the bingo halls closed their gates due to the pandemic, the online platforms aimed to prevent the game from experiencing a slow death. 
In reality, the online platforms gave the bingo game a new lease of life and started bringing the millennials to the fold. You can download bingo game on your Android device and enjoy playing short sessions wherever you are. Players are given virtual tickets and can see the numbers on their screens with a daub timer. The numbers must be daubed as quickly as possible to score higher points than the opponents. You can also participate in tournaments to win lucrative cash prizes and rewards. 
Among Us
Among Us dominated the gaming world in 2020, and its popularity hasn't decreased. The game is perfect as the go-to activity, and you need to fix your spaceship with your astronaut friends. Unfortunately, some secret saboteurs plan to kill you all in the game. You might have to use manipulation techniques to flush out the truth from them so that they cannot kill you. Alternatively, you can lie quietly and wait for the ruse to blow off. 
Table Top Racing: World Tour 
If you seek an adrenaline-rushing, high-octane racing game, you cannot miss Table Top Racing: World Tour. In the game, you are a high-speed racer where you must guide tiny cars and drive them around circuits. The races are supremely competitive, and you need to fend off all the crazed opponents trying to maneuver and beat you. 
While there are several opportunities to upgrade your vehicles so that you can compete on more demanding tracks, the game is devoid of IAP. Instead, the game will test your skills, and you might have enough cash to purchase expensive cars. 
The game offers responsive, simple controls, and it is a breath of fresh air to play while commuting to work or relaxing on your sofa. 
Repulze 
Repulze is a game that exists in the future, and you will be placed in experimental hovercraft that go at insane speeds. The traditions of track design have been ditched, and roller-coaster-like constructions have replaced the flat courses. It might throw you around and have your stomach churn at such high-octane action.
The game is split into three phases, starting with time trials. Then, players need to pass through differently colored gates and take on AI opponents. Finally, you can even blow them up using weapons. 
Overboard 
If you seek adventure in your life, you cannot miss downloading Overboard. The game asks players if they can get away with murder, and the chances are that they won't at first. Initially, you need to find the game's leading lady and might even have to push her husband overboard when crossing the transatlantic. You might even have to converse with different passengers who might have suspicions. If they get too suspicious, you might find yourself in jail. 
The playthroughs are pretty swift, and the entire game might be over in half an hour. Therefore, you need to make better use of your time and utilize a combination of trickery, blackmail, seduction, and deception to find yourself in New York safely. The goal is to enjoy a life free of being behind bars. 
The White Door 
The White Door is a game where you will find a man walking into a mental health facility. The man doesn't remember anything, and then the game follows a point-and-click adventure. You need to take into account every detail of the surroundings and use it to progress in the game. 
The game's tale is swift, finite, and ambiguous. It has emotionally charged narratives, and you can stay hooked for hours. 
The Bottom Line 
These Android games are on top of the list for 2022, and you must install them on your device to stay entertained.