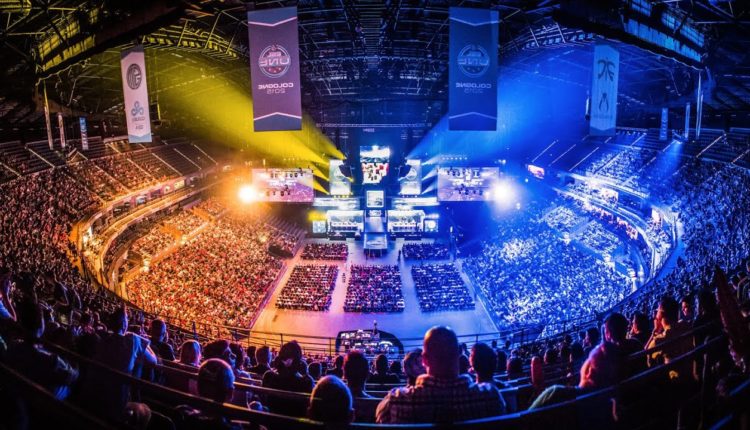 TOP 5 CS:GO Players In 2019
Nicolai 'dev1ce' Reedtz
Nicolai started playing CS:GO professionally in the year 2013. At this particular moment he is an important member of the Astralis team.
His weapon of mastery is the infamous AWP. When this guy is in a match against you, think twice before trying to pick even the 'safest' corners out there. Close range combat is another specialty of Nic since he is also famous for his ridiculous noscopes. At the FACEIT Major, which took place last year in London, he got the MVP title, which is undeniably well deserved.
It's not all fun and games, as he takes CS:GO training seriously. After he had a knee injury while playing badminton, Nicolai decided to fully devote himself to being the best in CS:GO.
Before Astralis, he was a team member of Team Dignitas and Team SoloMid.
Nikola 'NiKo' Kovač
NiKo stepped on the scene way earlier than Nikolai. It happened in the year 2009, and he had been active ever since. His current team is Faze Clan.
While Nikola is also skillful with an AWP in his hands, it's not his main weapon of choice.
Instead, he tends to end rounds in a matter of seconds, with his rifle one-taps, as well with the Deagle.
And the scariest thing about his opponents? In every tournament so far, his headshot percentage has been around 50%, making him able to wipe out several targets at once. Carrying his teammates is not a rare occurrence, which makes him an essential part of Faze Clan.
This young professional has the talent for achieving huge victories, and Faze Clan might help him do just that.
Gabriel 'Fallen' Toledo
Another AWP master, coming from team MIBR, is no stranger to the CS franchise.
Active since 2004, he was a competitive player in CS 1.6 and Counter-Strike:Source, which served as an excellent advantage against players who began their career with CS:GO.
While he might not be the best AWPer when it comes to technical skills, he proved countless times how calm and sharp he can be in the finals, where every decision can change the stride of the game.
Apart from being a sharp shooter, his other well-known role is being an in-game leader (IGL). How does he manage to carry both roles in major tournaments? That's thanks to his many years of experience gained, making him the oldest professional player on this list.
The 'Godfather of Brazilian CS:GO' has notable victories at the ESL Pro League (Third and Sixth Season) and at the Esports Championship Series Season 3.
Oleksandr 's1mple' Kostyliev
You SIMPLY must have heard about this guy. Current member of the Natus Vincere (NaVi), s1mple knows how to make an entrance (entry frags). He is active since 2013, with main roles being an AWPer and a Rifler.
He was first introduced to the CS series at the age of four, and when CS:GO came out, it took only a year for him to be signed by Courage Gaming. Soon enough, bigger and more famous teams noticed how good he is.
S1mple's progress is interesting to watch, since he is very young (21 years old), and due to his toxicity, he often changed teams. Regardless, his skills are unquestionable, as in matches, the main focus from the opponent's team is to get rid of s1mple quickly.
What makes him stand out from the rest on this list is not having a major win, but it's just a matter of time, and a bit of luck.
Marcelo 'coldzera' David
FalleN's teammate in the MIBR, Marcelo is active from the year 2012, and up to this day, he makes excellent entry frags and hunts enemies with the AWP.
coldzera is famous for a lot of achievements, but the one that stands out the most is from the MLG Major Championship in Columbus (2016). His team at the time (Luminosity Gaming) was losing 9-15 against Team Liquid. Confident with their match point, Team Liquid rushed the apartments on Mirage, towards site B. Little did they know that coldzera will pull off a jumping no-scope double kill. This event changed the whole game, leading LG towards victory.
All in all, coldzera's role in the match is never exactly defined. He can surprise you at any moment, as he is the one who will read your movements and actions, not vice versa.
It will be interesting watching him and the other 4 clash in the years to come.
Would you like to see these players live in action and earn money while betting on them and their teams? BUFF.bet offers the best odds for CS GO betting, according to the most authoritative catalog for online bookies – allbookmakers.com.