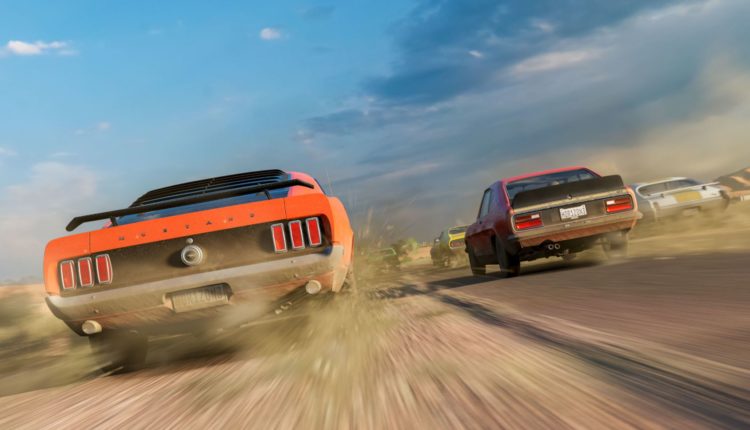 Top 5 Racing Games You Can Play in 2021
Racing games have made something of a resurgence over the past few years. Although, at one point, many of the big franchises seemed to be dying off due to poor sales and little interest from publishers, there's never been a better time to be a fan of racing games. Lots of the biggest franchises have recently released new editions, and there are plenty of new and exciting games to get into too. Whether you're a hardcore fan with a complete racing setup or you simply enjoy racing against your friends online, there are plenty of great games to choose from.
We've made a list of some of the best racing games you can play in 2021, although bear in mind that there are loads of other great games out there, and it's impossible to fit them all onto a five-game list. These are a few of our favorites, and whether you agree with our ranking or not, it's hard to argue that these are some of the best racing games available today. 
F1 2020
Formula 1 is more exciting than ever, with some intriguing battles between the top drivers. If you're looking to bet on the F1, you can find a bonus taken from the betway sportsbook review here. Aside from watching the F1, you can now recreate the races and enjoy the high-octane thrills of all the top circuits in F1 2020. For fans of the sport, this is the most authentic portrayal ever and combines excellent weather, tracks, and other features into a complete game. Not only can you experience racing F1 cars online, but the career mode is also incredibly detailed, making this a treat for those who prefer single play too.
Forza Horizon 4
Forza Originally started out as a detailed circuit racing sim, and while the game has retained a lot of realism in terms of car handling and features, it's also added plenty of exciting features such as huge, open-world maps. Forza Horizon 4 is the latest edition of the Xbox' flagship racing game, and it looks better than ever with ultra-realistic graphics, a persistent multiplayer map, and regular events throughout the week to keep players glued to their steering wheels. This game is also available on PC and Xbox Game pass, making it more accessible than ever, and it's one you won't want to miss out on.
Mario Kart 8 Deluxe
Mario Kart may not be a serious racing sim like some of the other games on our list, but it has become one of the most successful racing series of all time. Available on the Switch, Mario Kart 8 Deluxe adds incredible graphics, wacky new courses, loads of loveable characters, and an excellent soundtrack. Playing online or local multiplayer games has never been more enjoyable, and Mario Kart manages to pack loads of excitement and features into what seems like a relatively simple game at first glance. 
Wreckfest
Wreckfest is produced by the original studio that created Flatout, an incredibly fun game that channels the classic fun of the Destruction Derby. This game is less about racing and more about wanton destruction, where the objective of each game is to do more damage to your opponents than they can do to you. There are loads of additional game modes, cars, and tracks, giving this a lot of replayability, and the multiplayer is the icing on the cake. Wreckfest is available on PC, Xbox, and PlayStation. 
Dirt Rally 2.0
Dirt Rally 2.0 is widely hailed as the best off-road driving simulation of all time. It's definitely a challenging game to play and should be enjoyed with a wheel for the most realistic experience. However, if you have the patience to suffer the steep learning curve, you're rewarded with an intense and highly detailed rally sim that's second to none.