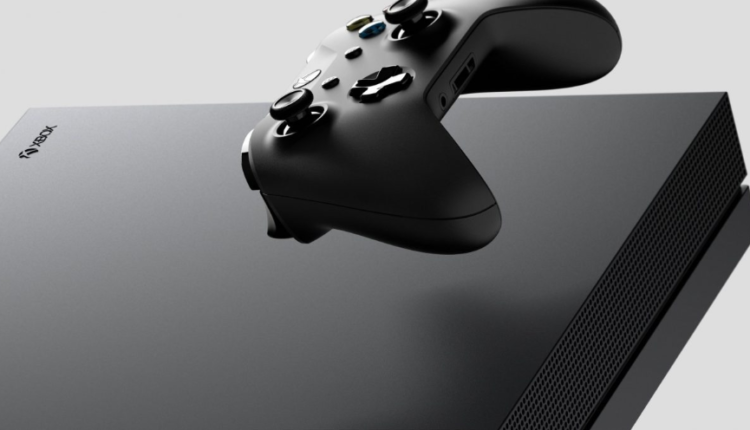 What Lessons Do Microsoft Need To Learn From With The Xbox 2?
Microsoft is still licking its wounds after the Xbox One was firmly vanquished by the PS4 in the current generation of console wars. Worldwide PS4 sales will soon smash through the 100 million barrier and analysts estimate that the Xbox One is still stuck at around 41 million.
It was besieged by a raft of problems at launch and it has never fully recovered, allowing Sony's PS4 to emerge as the undisputed champion of this generation. Yet both gaming titans are now beavering away on their next-gen consoles and Microsoft has a golden opportunity to turn the tables on its rival. It just needs to learn from its mistakes and improve in five key areas:
Be More Competitive on Price
The Xbox One came in at $100 more expensive than the PS4 when it was launched and it did little to justify that price. The PS4 was slightly more powerful, more affordable and it kept things simple by focusing on the games. Sony had a very clear vision and it executed it well. It exposed the flaws in the Xbox One and romped to victory.
Meanwhile, Microsoft embarked upon a disastrous campaign with the Kinect and that shattered all trust that the Xbox had established among gamers. They felt aggrieved at essentially having to pay extra for something bundled in with the console, which had to be plugged in constantly for the system to work, only to learn they could potentially be spied upon through it.
Microsoft blundered its way through a series of PR disasters and it never managed to explain why gamers should spend extra on its console. It still had many loyal gamers due to the success of the Xbox 360, but Sony quickly surged ahead and never relinquished the lead. There are no official figures yet on how much either next-gen console will cost, but analysts estimate that the PS5 will sell for around $499. The onus will be on Microsoft to match that in order to give the Xbox Two a fair chance of success in the face of ferocious competition.
Forge Higher Levels of Trust
A number of easily avoidable, self-inflicted errors caused Microsoft to lose gamers' trust when the Xbox One was launched. The Kinect was an unmitigated disaster, not only for inflating the price of the bundle, but also because of allegations it allowed the NSA to spy on gamers. Digital Rights Management further damaged the brand: it monitored gamers' preferences and styles to make smart recommendations, but it felt invasive when placed alongside the Kinect situation.
The firm brought in Phil Spencer to run its Xbox division and the focus has been on regaining fan trust. He admitted it was an uphill struggle, but the Xbox has gone some way to rebuilding its reputation over the past few years. It caught up with the PS4 to a certain extend by lowering the price, and the biggest decision was to drop the Kinect as standard back in 2017.
The Nintendo Switch has made the market even more competitive, but the Xbox One has still enjoyed success by pioneering cross-platform play and backwards compatibility, dominating the racing genre through Forza and experimenting with the Game Pass. It is too late to save the Xbox One, but it can be a lot more successful with the Xbox Two if it is open, honest and transparent some the off.
Secure More Exclusive Titles
The Xbox 360 was beloved by hardcore gamers and it boasted a fearsome roster of exclusives, led by the wildly successful Halo series. Yet the Xbox One lacked any star names exclusive to its platform upon launch, giving gamers another compelling reason to avoid buying it. The PS4 has rattled off a string of hugely popular exlusive titles, including God of War, Marvel's Spider-Man, Uncharted 4, Horizon Zero Dawn, Bloodborne, Until Dawn and many more, while Sony also worked hard to team up with more independent developers to ensure a broad offering for anyone buying the console, and it has secured timed exclusivity on franchises like Call of Duty and Destiny.
The likes of Halo and Forza have underperformed on the Xbox One, while other exclusives have been dogged by delays and cancellations. It will soon be time to draw a line under the current console battle and move onto the next generation, and Microsoft has a massive job on its hands in securing more exclusives
Offer Market Leading Software and Aesthetics
The PS4 was either identical to or outperformed the Xbox One on most fronts, and it also looked much better. The original Xbox One is a squat, ungainly monster, whereas the PS4 looked much slicker. The PS4 controller was harder to break and it did not need batteries, while the console did not come with a headset. The Xbox One X came along and it is the most powerful home console ever launched, but the onus is now on Microsoft to unleash something that can outgun the PS5.
Sony is not exhibiting at E3 this year and it stole a march on Microsoft in the next-gen console PR battle by granting an exclusive interview to Wired, in which it unveiled many details about the specs of the PS5. Lead system architect Mark Cerny spoke about insanely rapid loading times, 8K resolution and ray tracing technology, an eight-core CPU based on the third-generation of AMD's Ryzen microprocessor.
It all gets a little like alphabet soup, but Cerny claims the PS5 will be more powerful any gaming PC currently on the market. Microsoft will hopefully unveil some interesting details about the Xbox Two at E3 this month and it will need to at least match Sony in terms of technological capacity.
Nurture a Stronger Community
Microsoft will be desperate to recapture the magic of the Xbox 360, which sold roughly as many units as the PS3 and was widely regarded as the superior console. It worked because it fostered a passionate community of hardcore gamers and pioneered multiplayer fun. Esports is soaring in popularity right now and esports betting at Unikrn is growing all the time as the industry turns into an economic juggernaut. Most pros use PCs, but the Xbox Two could muscle its way into this burgeoning field.
Microsoft's xCloud technology could open up the Xbox Two's games to more people, as they will be available with or without a console. It might not even develop into a straight fight between the PS5 and the Xbox Two in the next generation, as Sony is still wedded to hardware and content and VR, whereas Microsoft is increasingly focusing on services and distribution via cloud-based gaming. It can tap into smartphones and tablets and become extremely prevalent, and it could also emerge as a key fixture in the world of competitive gaming, which would give it a massive shot in the arm.