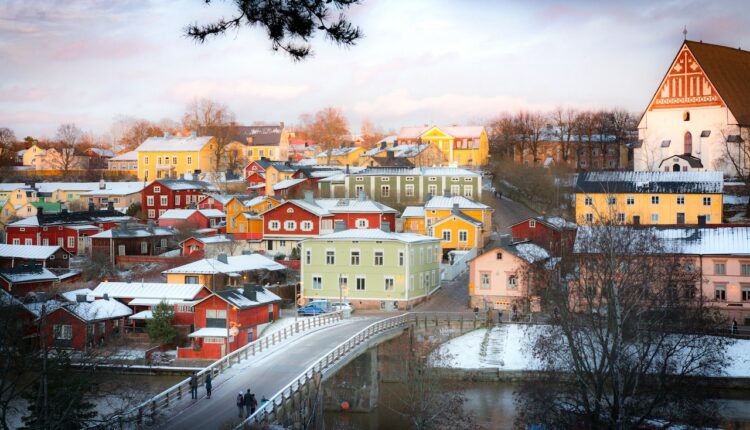 What Makes Finland One of the Strongest Countries in the Gaming Industry?
Gaming is a huge industry in Finland. In 2020, more than half the country—2.8 million people—played video games. What's more, Finland's gaming army helped the country generate over $2 billion in revenue.
According to some researchers, Finland's long, cold winters are a big reason for its success in gaming. How true is that? Discover more information below as we explore how Finland turned into a gaming powerhouse.
A Large Pool of Experts
Finland is home to more than 200 well-known video game developers. Last year, 50 of these companies generated more than €1 million in profits. This means Finland's game developers are actually some of the best in the world.
In all fairness, Finland's success in gaming has been two decades in the making. It all started with Nokia—the once leading producer of cell phones. Nokia's global success in the 2000s meant it had to work with small companies in Finland to achieve its goals.
Sadly, Nokia got overpowered by new phone makers like Apple and Blackberry, leading to massive layoffs in its home countries. Within a few years, there were tons of small tech companies in Finland with no business because Nokia had collapsed.
Instead of giving up, these startups did what they were best at: Innovation. Some of them innovated fintech. Others created popular games like Angry Birds, Clash of Clans and Max Payne. 
A Nation of Gamers
As we stated, 2.8 million out of 5.5 million people in Finland say they play online games regularly. Some of them play slots and poker at online casinos like Rapid. Others play PC and mobile video games. Here are some of the most popular gaming titles in the country:
NHL 22

Minecraft

Watch Dogs

FIFA 22

Call of Duty

Grand Theft Auto
Some of the games mentioned above are the most played games in other countries. For example, Minecraft was the most popular video game in the world last year. It was also the most played game in Canada, the US and Mexico.
With that in mind, the Finnish are also mega consumers of domestically created games. Take Angry Birds as an example. Before the mobile title took the world by storm, it was an instant hit in Finland.
After its global success, Angry Birds turned into a form of national bride. Government authorities began to use the game as an example of the country's success in technology. In turn, developers Niklas Hed and Mikael Hed turned into local celebrities.
A Supportive Government
Finland has an agency whose goal is to fund innovative projects in the country. Named Tekes, the agency is credited for helping some of Finland's biggest startups achieve their goals.
That means you don't really to be as big as Super Cell (Angry Birds) to turn your idea successful in Finland. If you have a good idea, and it doesn't have to be a game, you can get funding from Tekes.
This article by Fortune Magazine points out that many well-known tech companies in Finland have benefited from financial support from the Finnish government. 
Besides monetary support, Finland hosts hundreds of conferences that bring together tech influencers. In doing so, developers in the country get to network, share ideas and work together in creating innovations that can benefit Finland and the world.
What's more, these conferences attract foreign investors who want to be part of Finland's success in the gaming sector. Some of the financers end up buying local startups entirely. And that's alright because more startups keep cropping up.
Pioneering Mobile Technologies
You've probably noticed it already. One of the major reasons Finland became a gaming house is due to its sharp focus on mobile development. The success of Nokia really inspired the Finnish to get into mobile technology.
Sure, statistics show PC and console video game lead in popularity in the Nordic nation. But when it comes to innovating, developers seem to agree that mobile is the future.
Another reason Finland invested in mobile technology in full-force is the Nokia effect. Many developers in the country originated created mobile technologies for Nokia.
When Nokia collapsed, these developers' best chance to success was developing technologies they were already used to. In the mobile gaming space, these are some of the biggest companies in Helsinki:
Supercell

Remedy Entertainment

Rovio

Sulake

Red Lynx
The beauty of Finland's mobile-focused startups is that many of them find their way to success. They might depend on funding from the government or private equity firms, but they tap on the best resources to become financially successful.
Finland's Culture of Openness
Finland's culture of innovation started long before Nokia launched. But the reason the country has become a strong leader in innovation is because there's a culture of openness.
According to Saara Bergstrom, the Chief Marketing Officer of Next Games, Finland's people are known for the direct and open nature. This nature, when introduced in the office space, helps local startups create globally successful online games.
For the uninitiated, Next Games is the developer behind two Walking Dead video games: Survival Instinct and No Man's Land.
The Rise of Free to Play Games
Finland's developers export up to 98% of video games created in the country. This shouldn't come as a surprise. Gaming in general has increased leaps and bounds ever since developers stopped charging people to install games.
Known as the freemium model, this business system has proved successful throughout the world. Developers create games, polish them up and release them to the market free of charge.
This way, millions of people can download these games without having to spend money. Now, developers make their money by running adverts on games and selling in-game items like weapons, costumes and cars.
Summary
Finland became a gaming leader by tapping on a new industry many innovators ignored: Mobile. Initially, game developers in the countries worked to help Nokia succeed.
After Nokia lost the world's admiration, developers in Finland began to innovate their own games. Some of the games are now played by millions of people throughout the world.