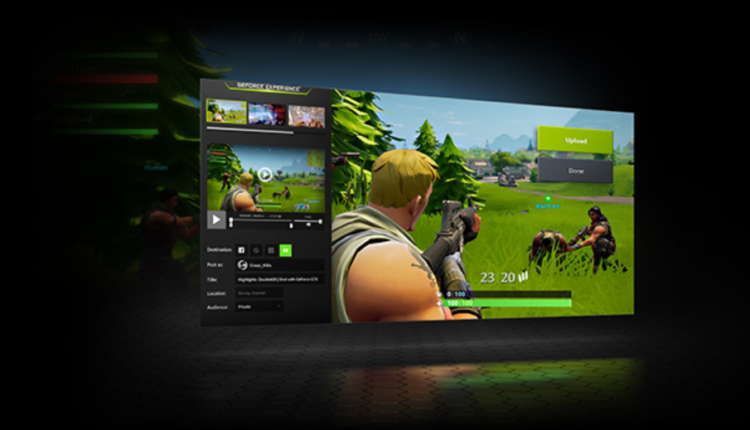 What's New in GeForce Experience and Problems You Might Encounter
GeForce Experience is one software that lets you easily update your drivers, optimize gaming experience, and share your victories, it's a fan favorite of millions of gamers worldwide. Thus there's constantly a ton of new stuff to enable users to get the best gaming experience. Some of the new features that come with the latest GeForce Experience versions include:
Capturing amazing moments in more games using Ansel Photo Mode: simply press [Alt+F2] to enable you to use the Ansel Photo Mode in games like; A Plague's Tale, Tropico 6, Soul Calibur VI, Mortal Kombat 11, and Edge of Eternity.
Freestyle Game Filter with the beta version: These new features are supported in over 200 games , Freestyle Game Filter comes out of beta. You can get these filters by pressing [Alt+F3] to apply post-processing filters to your games while you play. Change game mood outlook with tweaks to color or saturation, you can also apply dramatic post-process filters like HDR right from our in-game overlay, you can also asses the artistic filters; Painterly and Watercolor. Freestyle is available for games like; Rage 2, Anthem, Mortal Kombat 11, Sekiro: Shadows Die Twice, Dirt Rally 2.0, and Devil May Cry 5. Also, your game library can be filtered to show Freestyle-enabled games in the Home tab.
Record and Broadcast your gameplay at the same time: Press the [Alt+Z] keys to enable you to get Instant Replay, Record, and Broadcast Live simultaneously. You can also archive and broadcast your HD videos to YouTube, Weibo, and Facebook.
Bug fixtures include issues and errors arising from:
• When enabling the in-game overlay and there the game is minimized.
• Where the user is logged out of sharing destinations from the in-game.
• Highlights videos that are occasionally inaccessible after haven been saved to the gallery.
• When videos or screenshots sometimes cannot be uploaded to a sharing destination.
• Various performance and stability improvements.
• An additional update for CVE-2019-5678
• Issues arising where BattlefieldTM V videos recorded at a max resolution of 720P.
• Videos with low-quality audio when multi-track audio is enabled.
• Issue with the upload of videos or screenshots..
Though the NVIDIA GeForce Experience has gone all out to provide some of the most amazing gaming experiences for its users there are still some problems users might encounter when trying to open the applications. Some users have been reporting the error code 0x0001 issue is that occurs every time they try to launch the utility, which ends up making it completely unusable. The whole error reads as; geforce experience something went wrong; ERROR CODE: 0x0001. Some of the known reasons for this error message occur as a result of the following issues:
GeForce Experience bug: this issue might occur as a result of an internal bug that is currently manifesting with the latest 'stable' release. Affected users can install GeForce Experience Beta to resolve this issue.
Permissions from NVIDIA container services to interact with the local account: NVIDIA Telemetry container service and a host of other services are known to cause this particular issue if they aren't permitted to communicate with the local account. This issue can be resolved by adjusting some settings in the Services screen.
NVIDIA Folders aren't owned by System: this is another issue can occur if the NVIDIA folders do not have its SYSTEM ownership. Users who have been affected by this have reported that they were able to resolve the issue by changing the ownership of each NVIDIA folder to System.
File corruption: it so happens that file corruption inside the NVIDIA folder or a corrupted display driver can likewise be responsible for this particular error message. Being that some users are sometimes unable to uninstall the utility conventionally, it is recommended that a dedicated utility capable of removing GeForce Experience along with the associated display drivers should be used before installing them again on a clean space.
If you're currently encountering difficulties in resolving the GeForce Experience error code, a couple of troubleshooting steps have been listed below to guide you in fixing any error message issues you may have on your Windows 10 PC.
Check the NVIDIA Display Driver Services
First, you will need to open the Windows Services Manager and then press WINKEY + R buttons to launch the Run utility. Then type in, services.msc and then click on Enter. Services window will now be launched and will populate a list of services, look through to ensure that start-up types are as follows:
• NVIDIA Display Container LS – Automatic
• NVIDIA NetworkService Container – Manual
• NVIDIA LocalSystem Container – Automatic
• NVIDIA LocalSystem Container – Automatic
• NVIDIA GeForce Experience Service – Auto (Delayed Start)
• NVIDIA GeForce Experience Backend Service – Auto (Delayed Start)
• NVIDIA Telemetry Container service – Automatic
Next, you can double-click on the properties box. Whereby the service already isn't running, simply select Start to commence running them or first select Stop and then select Start to restart them.
Update NVIDIA Display Drivers or migrate to the BETA release
One important thing to take note of is that you should update your NVIDIA Display Drivers. To get this, you'll need to head to their latest Display Driver Download Website to download the NVIDIA driver.
Look through the drop-down menus to select the exact model for your Graphics Card. You can easily achieve this by clicking on the Search button to find the latest release driver version most suitable for your graphics card. Read through and then click on accept the terms of use and then proceed to download the driver. Then run the downloaded file to install your latest drivers. Finally, you can reboot your computer for the changes to take effect.
Alternatively, you can try out the beta release. However, before applying this, it is pertinent to note that beta software can be buggy and unstable, thus leading to different bug issues but at the same time. A stable release should contain some bug fixtures.
Uninstall and Reinstall NVIDIA Drivers
You can use a Display Driver Uninstaller to uninstall your NVIDIA Display Driver. After this, you can download and install the latest version of the NVIDIA Graphics Drivers.
One of these methods is sure to resolve the issue regardless of user particularities. But before you follow any of the steps above, first of all try rebooting your Windows 10 PC and then launch GeForce Experience to see if it works instead.