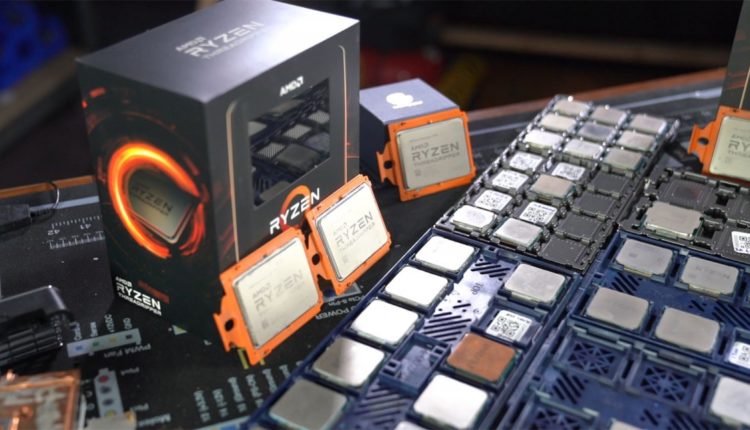 What's New In Matter of Hardware This Year?
Video gaming is one of the hottest industries in terms of PC hardware revenue.
Yet, today, hardware revenue of the U.S. video game industry is at its lowest point:
Image credit: Statista
Specialists explain this drop in revenue by the rising popularity of online gaming that is gradually driving out the nearly obsolete console generation. Games Industry journal reports that Microsoft's gaming revenue went down 21%, the drop that the company attributes to decrease in sold hardware.
Yet, in the upcoming months, we are expecting new hardware updates in the video gaming industry. Let's take a look at what's ahead of us this year.
1. Sony PlayStation 5 and Architecture Updates
For the fans of consoles, Sony is releasing the new PlayStation 5 in late 2020. And while the company officials keep all the details in secrecy, a couple of days ago, we got a few details about the PS5's system architecture and how it will impact the gaming experience.
In the PlayStation Blog, the company unveils the following hardware features that the new PS5 will have:
ultra-high-speed SSD
custom AMD GPU with ray tracing
immersive 3D audio system
The new SSD will be integrated with a custom I/O system to remove obstacles that negatively impact the gaming experience, loading screens in particular.
This will impact the games that developers will create for PS5. The new SSD will allow them to create games with bigger and richer worlds, without limitations that they traditionally integrate to make the games load faster.
What about the custom ADM GPU?
The new PS5 will have the GPU that will allow games with higher resolution. However, the main feature of this hardware that gamers will be excited about is ray tracing.
Ray tracing will make games more realistic. "This technology simulates how light moves in a real setting," says Marcus Kornfeld, a researcher at Flatfy. Ray tracing technology traces how light is reflected by different objects, like glass, water, grass, etc.
The goal of the new PS5 is to create an immersive experience for gamers. Apart from the high-speed SSD and custom AMD GPU, Sony included in the console the new 3D audio system. During the presentation, Sony says that while it is imperative to pay attention to the quality of visuals, audio is as important for an immersive experience as the visuals.
2. Graphics Cards Updates from Nvidia and AMD
For those who are looking to upgrade their PCs with a new GPU, Nvidia has a few updates already available.
Nvidia came up with a budget version of the GPU GeForce GT 1030, which doesn't support a 1080p resolution unless the game is lightweight. Nevertheless, many of the new games will work with this GPU.
For those who are looking for a fancier GPU update, Nvidia has a $400 GeForce RTX 2060 Super (2060S) is perfect for gamers. Among the pros, this GPU offers:
1440p. resolution
DVI port for legacy monitors
14 Gbps memory speed
ray tracing cores
This GPU is also known for the fewer incidents of glitch reports, which is great for a seamless gaming experience.
For those who're looking for a good GPU not only for an excellent video gaming experience but also to edit high-resolution videos, Nvidia prepared GeForce RTX 2080 Ti. This GPU retails for over $1000, but its features totally make up for this price:
ray tracing technology
USB-C connectivity
exceeds 60 fps in 4K, which means that you can play games without them lagging
Apart from that, this GPU has unique features like Nvidia Shadowplay, which allows gamers to record and share gameplay videos with their friends. Another great feature is Nvidia Ansel, which captures 360-degree high-quality photos.
3. DirectX Future-Proofing Graphics Hardware
It's also worth talking about the upcoming DirectX updates, as they will impact the gaming hardware and gaming experience in general.
A couple of days ago, Microsoft released the news regarding the new DirectX 12. The goal is to unify gaming experiences across PCs as well as the Xbox Series X, which is coming in November 2020.
Microsoft expects that DirectX 12 will support the hardware for the upcoming two to three years. The implementation of DirectX 12 will also accelerate the adoption of real-time ray tracing. This will allow games with higher resolutions and more realistic visuals.
Getting Excited for 2020 Hardware Updates?
2020 will definitely bring a few exciting gaming hardware updates, which will make the video gaming experience more immersive and realistic in the long run.
Although now the video gaming industry is at its lowest, we do expect that by the end of the year, when all of the above-mentioned updates are coming out, the situation will improve.
Are you following the latest video gaming hardware news? What updates are you most excited about?
Share your opinion with us in the comments!
Ryan is a passionate writer who likes sharing his thoughts and experience with the readers. Currently, he works as content editor and internet researcher at https://hu.flatfy.com. He likes everything related to traveling and new countries.