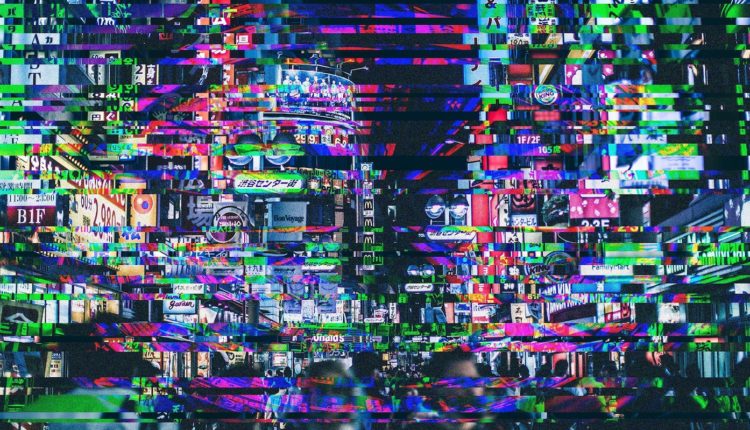 When Slot Games Fail – Costly Glitches and Bugs
As is in life, mistakes can happen and errors can be made. When looking at computer software, these mistakes are usually described as 'glitches' or as 'bugs' as they are described as little cretins that get under the bonnet and cause some unnecessary havoc.
Online casinos and game developers are not exempt from these problems occurring, either, as there have been some cases whereby they have lost out on big money because of the holes that bugs can create.
New versions of games have always been produced for a number of reasons, whether that be to offer players an updated experience to one of their favourites, or whether developers feel they can make more money if they decide to run a new idea from the same theme.
However, some developers have had to produce updated versions of their slot machine games because bugs have been found and they have had to act quickly to stop the possibility of facing significant financial repercussions if it becomes common knowledge amongst those playing the games.
Costly bugs
One such bug that was found in an online casino slot game was in the Jack Hammer slot. Over €100,000 was earned across several months before a problem was noticed. The slot was reprogrammed, however this failed to have the desired effect as they began to take away players' money, without giving players the chance to win any rewards. Because of the problems the game failed to fix, the birth of Jack Hammer 2 emerged.
It was found that at stakes of €25 and €250 per spin, the Jack Hammer slot machine paid-out more than 100% RTP (return to player percentage) despite that, the original RTP was shown as 97%. More than 2 million spins were done.
However, once developers had come across the bug, they eliminated it and released a new version of the game.
Features that have flopped
Slot machines do not only fail because of bugs, though. With developers always looking to come up with the most creative ways to try and bring something new and unique to the table, they sometimes shoot themselves in the foot as certain ideas unequivocally flop.
Of course, there have been a number of technological advances that have brought some of the very best formats to the industry, with the likes of Megaways' use of cascading reels over the last decade. However, for one success there are a number of failed stories
720 Ways
243 Ways was originally brought to the gaming scene in 2009 by Microgaming and it proved to be a hit because, as the name implies, there were 243 different ways for players to win. This attracted players in their droves and caught on significantly, with it still a popular format to this day.
However, some developers decided to try and take it one step further and create 720 ways, as they thought the more chances to win, the more interest there would be. Nonetheless, this idea failed as bettors could not get their heads around the confusing concept and the idea that it did not look like a traditional slot game did not help matters, either.
Seven-reel slots
As the name suggests, games consisting of seven reels were created as developers looked to provide a new spin on the classic three and five-reel slots that are prevalent throughout casinos, virtually or physically.
However, this particular style of game fell on deaf ears as players did not like the appearance of them, whilst they actually offered nothing different to the classic offerings already on the table.
Seven-reel slot games have become popular in recent times, though, although they are in the form of cluster pays. But, once again, that might be because they actually brought something else to the table than just seven-reels.
Spiral Win Mechanism
Even the best of us get things wrong, occasionally. The same can be said for NetEnt, who are probably considered one of the most successful slot developers over the last several years with games like Starburst and Twin Spin.
However, their feature of spiral reel mechanism did not quite hit the heights their other innovations have previously reached. Whilst there has been some success, there has been many complaining that it is too difficult to understand and a concept that players just can not get behind.
NetEnt appear to be pursuing with the idea as they continue to develop games with the feature, although whether it catches on, or lasts the test of time for one of the industry's best online slots, remains to be seen.
Skill-Based Bonuses
It is not only virtual casino ideas that have failed, though. Physical-based casinos have also had their fair failures and perhaps Skill-Based Bonus features are one of the biggest.
These particular slot machines were developed with millennials in mind as they looked to capitalise on a new market, however they failed to do that, as well as even capturing the traditionalists.
On paper, the appeal may have sounded great. For example, the game is a traditional slot machine with reels that are spun, but on bonus rounds a specific skill is brought into play for the player to try and improve their chances of winning big.
Nonetheless, developers failed to find the right mix as many did not get interested in the concept and it is difficult to provide a game that fits what two different generations may be interested in.
Arguably, slot enthusiasts would prefer to have the old-school simplistic user style, whereas millennials will want to play games that are highly developed with the latest technology available. The two, unfortunately, do not appear to mix.
Conclusion
Of course, it goes without saying that developers will also continue to look to develop new features, bonuses and formats to keep ahead of the industry and potentially attract a number of players to their games.
However, it is rather evident that some of their ideas and designs just do not work and have shown to be cautionary tales that many must look to try and avoid in the future.
Bugs and glitches are always likely to happen and need to be kept on top of, otherwise casinos, whether land or virtual, could potentially end up on losing a number of earnings, or even custom as these "holes" in the systems could make it look as though certain games are rigged.