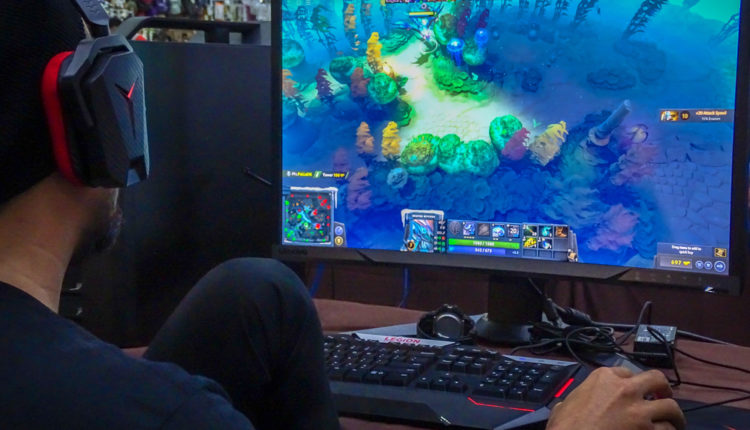 Why Evil Geniuses are a top-tier esports organization
Evil Geniuses started from humble beginnings. The team was created back in 1997 as a Quake clan in Vancouver, British Columbia, Canada. With their solid performances in the Quake circuit, they started to build a reputation in the North American region as a premier team. 
Their team started to enter the Seattle scene where they would find Dennis 'Thresh' Fong who is widely considered to be an iconic gamer back in the day. He was an influential player who made waves across the industry. If he wasn't with EG, the entire esports scene might have not grown as much over the past two decades.
They grew organically
While they were known as a Quake clan over the first few years, they started to branch into other gaming circuits starting with World of Warcraft. They continued to the Defense of the Ancients and StarCraft: Brood War.
This was rare back in the day because teams only focused on one game at a time. You can always expect solid success from Evil Geniuses on esports. They have created a solid culture over the years and they are primed for even more success.
Their Counter-Strike squad was a solid contender and they ended up winning many trophies over the years. While they parted ways with the squad just before the release of Counter-Strike: Global Offensive, EG started to grow their influence in other games.
StarCraft was a huge game for EG because they recruited well. This included players like World Cyber Games champs Dan 'Nyoken' Eidson and Geoff 'iNcontroL' Robinson. They were successful because of their player scouting which has become a huge part of their success over the years across different games.
They are one of the most successful esports teams ever
EG struck gold when they entered the Dota 2 scene in 2011. While NA Dota was not seen as a strong scene back then, EG believed that they can elevate the region's level. They scooped Clinton 'Fear' Loomis up who was known as NA's best Dota player. 
Fear ended up becoming one of the biggest legends of the Dota scene especially as the number one star of the NA region over the years. The International 5 was a strong tournament for EG and the rest of the NA region because they managed to win the event. 
EG continued to break into other scenes like the fighting game circuit where they signed another superstar in Justin Wong. They even went back to their first-person shooter roots as they entered the Rainbow Six Siege and Call of Duty scenes. They even made a strong comeback to the CS scene as they scooped the NRG Esports squad and then won ESL One New York 2019. 
As they continue to expand to other games, EG will continue to be a top esports org. The NA region is in good hands because EG will always be in the frontlines to represent.
They set themselves for a bright future
EG has undergone a solid transformation from a Quake clan to a multi-million dollar company. They are also elite on the business side of esports with sponsorships from Monster Energy, Razer, Xfinity, and even English football club, Wolverhampton Wanderers. EG is a well-known brand in esports and they will continue to grow as they have good business acumen. 
Despite that good business, the top priority should always be the quality of their esports teams. Thankfully for EG fans, they are also elite at scouting and recruiting players in any esports title. Their TI5-winning Dota team is the perfect example of this as they recruited players from all kinds of backgrounds. 
It is a vast and diverse industry but you can always expect quality from Evil Geniuses on esports. The industry will continue to grow and you should expect EG to be on top.