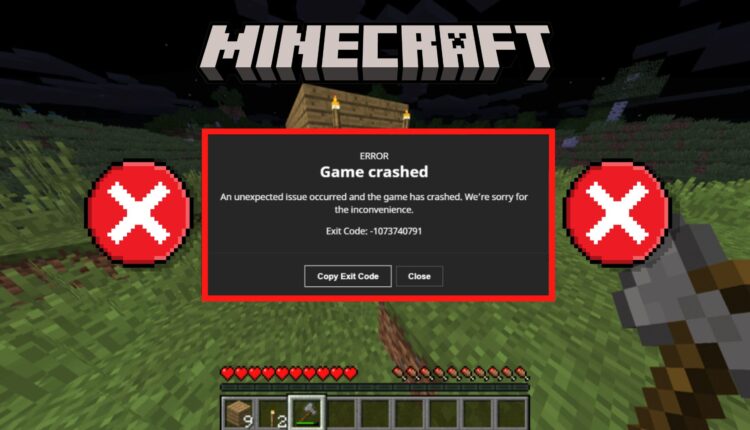 Minecraft Crash Code -1073740791: How to Fix it Easily
Here's what you need to know about this error and how to get rid of it 🎯
X
INSTALL BY CLICKING THE DOWNLOAD FILE
Minecraft crash code -1073740791 causes the game to crash or freeze, preventing users from fully enjoying it. More than 17 million people are playing the game because anything is possible with Minecraft.
It could deliver a realistic survivalist adventure. Minecraft is available if you wish to explore and construct magnificent towns and castles. It is ideal if you want to design crazy and impulsive minigames.
If you encounter Minecraft 1073740791 error, don't worry, there is an easy workaround provided in this article.
What is Minecraft exit code -1073740791?
This error code is typically brought up by out-of-date drivers, primarily graphic card drivers. It can also be the reason for outdated Windows OS.
Plus, it's also factual that you can run into this Minecraft bug if you're using the D3DGear software to record on your PC. Uninstall it and see if it's resolved.
How do I fix error code -1073740791?
To fix the -1073740791 error, update Windows and all of your drivers and check to see if the problem still occurs.
Table of contents: 
1. Update your graphics card driver
You can manually update your drivers by going to the website of the GPU manufacturer, searching for your model, and then download the most recent, most appropriate installer.
However, you can update your drivers automatically with
DriverFix
if you're not confident messing around with computer drivers. It is a tool used to identify what drivers your computer requires, download them, and install them within a few clicks.
Launch the app and it will start scanning.
Click Update All Drivers Now

to fix all errors.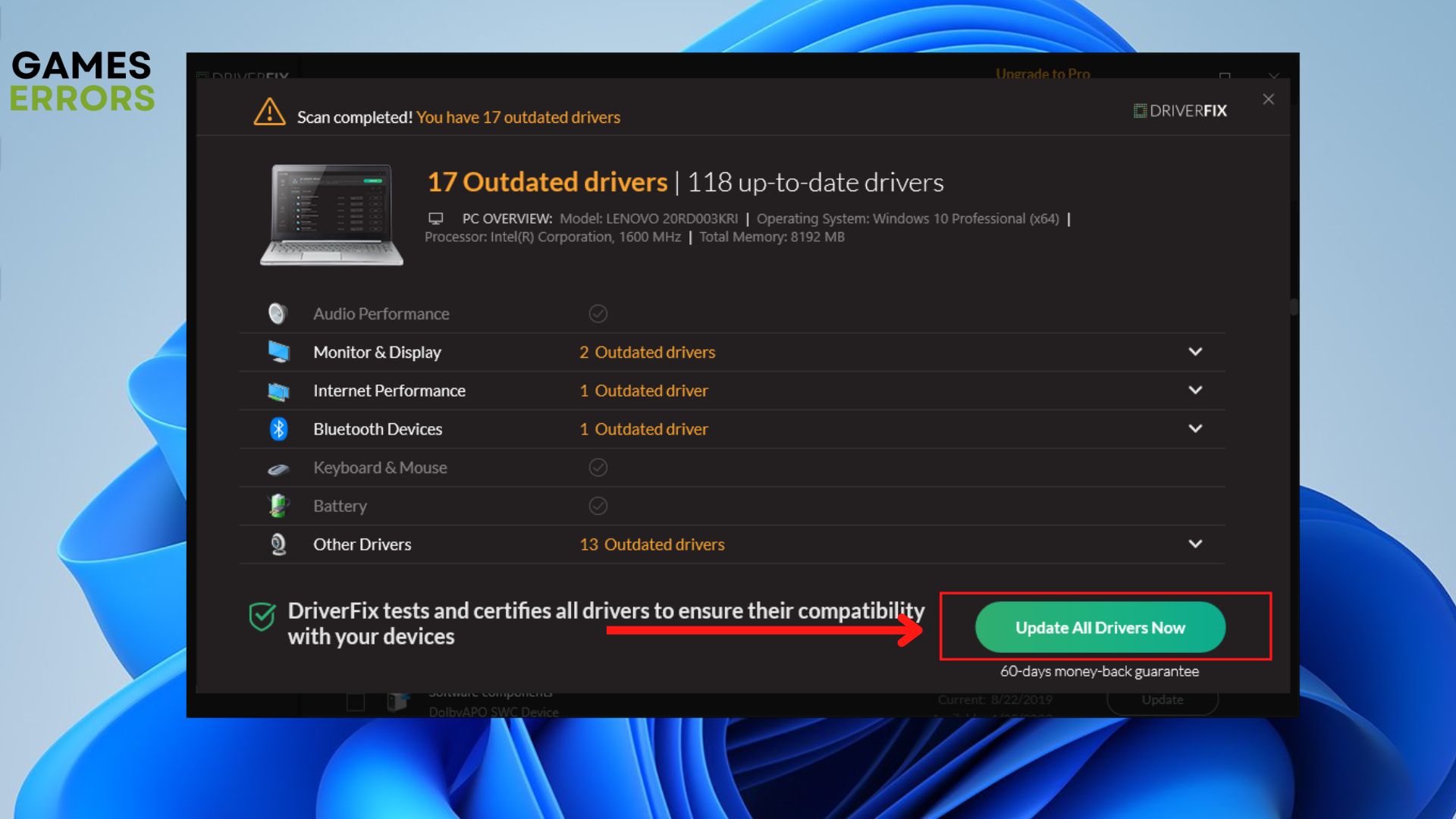 Restart your computer after updating your graphics driver to see if Minecraft is working properly.
2. Update your Windows
Press Win + I to access Settings.
Click on the Windows update tab, then click on Check for updates.


If Windows detected any updates, select

Install now.
Restart the PC after the update.
On another hand, a Reddit user found it useful to turn off the XMP on the ram, in case the solutions above don't work.
Important: Note that by disabling the XMP feature, you won't be able to get the best performance out of the RAM since it won't be capable to operate at the appropriate clock speeds. Since Intel promotes XMP as a secure method of memory overclocking, it shouldn't have any negative effects on your system.
If you play Minecraft regularly and want to change your in-game appearance, make sure to check our Minecraft skin post in order to stand out among a crowd of gamers.
In terms of game issues, you can as well solve the Minecraft Playfab environment mismatch error or Minecraft out of memory issues on your device.
We hope that our article was useful in resolving Minecraft crashing code 1073740791. Please feel free to post a comment below if you are having any problems that we did not cover. We would be pleased to assist you in fixing this game.
If you encounter any issues or errors while playing your favorite games and require support, feel free to contact us here. Our team is always ready to assist you and ensure your gaming experience is seamless and enjoyable.