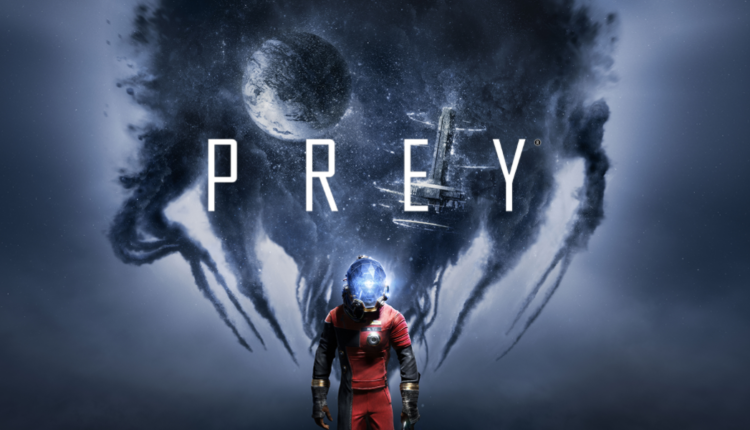 5 Solutions For Prey Errors, Loading Crash, Performance Issues, FOV, Freezing
After developing the second part of Dishonored, Arkane Studios, came out with a new amazing release. This time, they developed Prey, an open-ended first-person game that places you aboard Talos I, a space station orbiting the moon in the year 2032.
You are the key subject of an experiment meant to alter humanity forever – but things have gone terribly wrong. The space station has been overrun by hostile aliens and you are now being hunted. As you dig into the dark secrets of Talos I and your own past, you must survive using the tools found on the station — your wits, weapons, and mind-bending abilities. The fate of the Talos I and everyone aboard is in your hands.

–Game Story
The studio promised that the PC version of the game will be great and they kept their promise because Prey doesn't suffer from nearly as many issues as the PC version of Dishonored 2. The game is generally well optimized and players reported just minor bugs here and there.
Because of the complexity of the game and the vast world that you are put in, you may face some technical issues like random crashes at the loading screen, FOV change issues, and other errors.
You are here because you probably encounter one of the issues in the list below. You've come to the right place because our guide will help you deal with your error and play the game.
Some Prey errors that players complained about:
Random crashes stuck at the loading screen;
Not being able to change the FOV;
No sound;
Framerate, lag and stutter issues;
Desktop crashes and freezes;
Before starting to apply our solutions to your game, make sure that you meet the minimum system requirements of the game. You can find them below. If everything is good, go ahead and find your issue in the list below, if you don't meet the minimum system requirements and you encounter errors you probably need to upgrade your PC.
SYSTEM REQUIREMENTS:
MINIMUM:
OS: Windows 7/8/10 (64-bit versions)
Processor: Intel i5-2400, AMD FX-8320
Memory: 8 GB RAM
Graphics: GTX 660 2GB, AMD Radeon 7850 2GB
Storage: 20 GB available space
RECOMMENDED:
OS: Windows 7/8/10 (64-bit versions)
Processor: Intel i7-2600K, AMD FX-8350
Memory: 16 GB RAM
Graphics: GTX 970 4GB, AMD R9 290 4GB
Storage: 20 GB available space
In the following list, you will find most of the Prey errors that players complained about on the Steam Dashboard and on other forums on the internet. For each error, you will find a solution/workaround that will help you deal with that problem and after that play the game.
Solutions for Prey Errors:
If you don't find your error below or if you don't know how to apply a solution, please get in touch with us on our Support page here.
#1 Prey Crash on Loading/Thalos Crash and other crashes

Players reported multiple crashes at the startup of the game and also, during the game. For example, the user above experienced a crash while trying to load the game and another one when trying to get outside the Thalos Exterior, the loading of the game caused a crash.
A user, called The Illusive Man, posted a solution for the load screen crash issue of the game. This is a temporary fix and it might help you get past the loading screen. Check it out below and tell us if it worked for you or not.
Go to your user / saved games / arkane / prey into your campaign save file, get your most recent manual save, make a backup to an alternate folder, then delete the .level file you're having trouble loading into, then reload the save, enter the area and save again. The .level file will be returned intact.

Please if you've read all this and want to use the method make a backup for when this is patched.

*If problems persist upon loading in a second time you have to create another playthrough to the point where it creates a second campaign file, at which point transfer the corrected file (The one without the "corrupted" .level file) to the second campaign and delete the prologue save.
Other players have been facing random crashes throughout the game. To fix these type of crashes you need to change your "virtual memory", and make it a little bit higher than the recommended value. To do this, go to the system settings, here select the advanced settings tab and change the paging file size.
Also, make sure that your internet connection is working and that you don't have any problems with that or with your internet service provider. You can see more informations about internet statistics here.
 #2 Prey Performance Issues/Low&Drops in FPS

Quite a lot of gamers complained about performance issues in Prey. The most common ones are related to the frame rates of the game, they either experience horrible low fps or drops in the frames. Although some players have high-end PC's they still encounter these type of issues, so it seems that the game has some optimization issues.
Recently there was a new update for the game released, the v1.2 patch update. After players updated the game to this version, they started to encounter performance issues. For example, this is what a user complains about after the update:
I have the latest I7, 16GB RAM, and a GTX 1080 Ti AMP Extreme. The initial release ran like a champ with very few slowdowns. I just updated the game and now it runs like crap. Too much motion blur and LOTS of slowdowns. Help?

@DigitalFarce on Steam Dashboard
Solutions: To fix your Prey performance issues, check our solutions below!
First, make sure that you have the latest graphic card driver installed. Check your gpu below and install it.
AMD – //support.amd.com/en-us/kb-articles/Pages/Radeon-Software-Crimson-ReLive-Edition-17.5.1-Release-Notes.aspx
NVIDIA – //nvidia.custhelp.com/app/answers/detail/a_id/4464/~/geforce-hotfix-driver-382.19
GeForce – //www.geforce.com/drivers/results/118514
To fix the lag and the stutter of the game, open up Task Manager while running the game and find the Prey.exe process. Here, set the CPU priority to high, this will reduce your CPU usage and will solve your issues.
#3 Prey Black Screen when looking in certain directions
A player reported that in certain parts of the map if he looks in certain directions, the screen will go black and after that nothing will happen. He reported the following: "Anyone else has this issue? GTX 980TI, if I turn around and look the other way its fine. Only happens in certain parts of the map too. It started right at the beginning of the game, I saved it, quit to desktop and it worked, but now that isn't fixing it and it's making it really hard to see anything…"
Solution:  Go to settings and turn the Screen Space Reflections to OFF.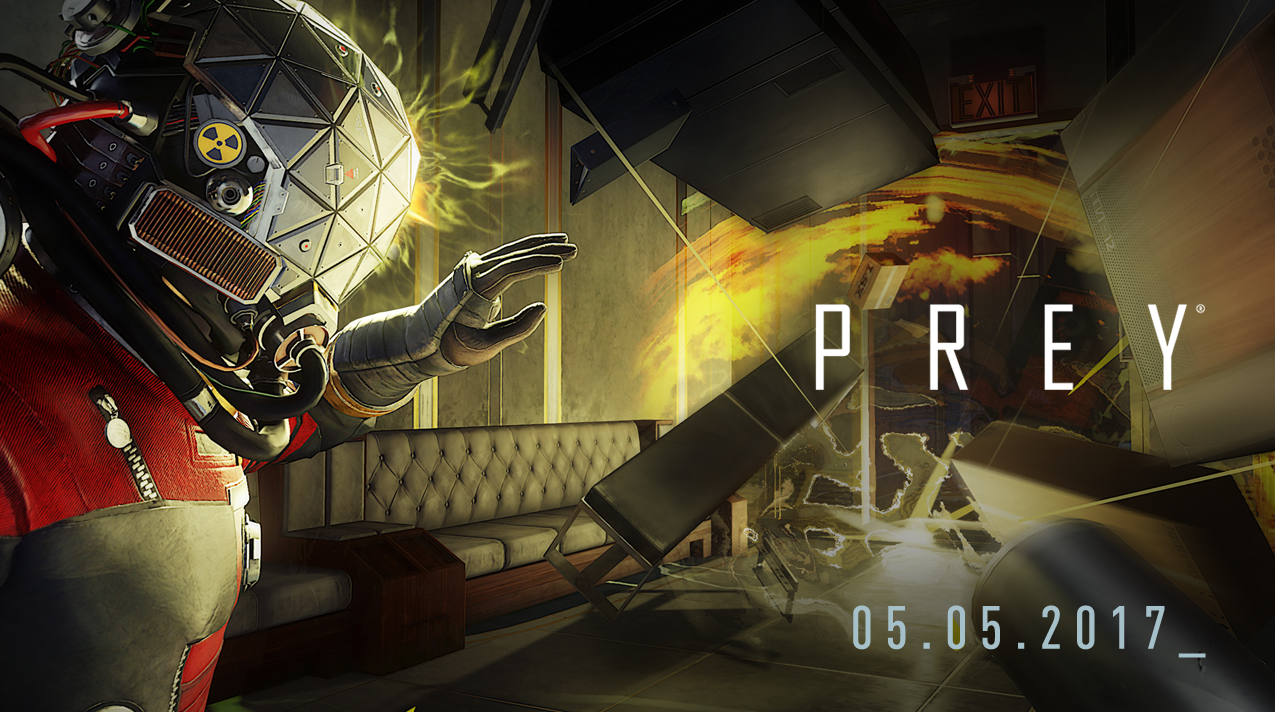 #4 Prey Changing FOV
FOV can be adjusted via a config file and will be accessible via the Options menu in a coming update. During the final phases of testing, we found some bugs we would like to address before officially supporting it, but we wanted you to be able to play with it now! See below for info.
To enable FOV, edit the game.cfg file in notepad. The file is located in the root Prey folder in your Save Games folder (likely c:\users\\Saved Games\Arkane Studios\Prey )
Look for cl_hfov = 85.5656
85 is the default horizontal FOV setting, but it can be replaced with values up to 120. (Note – some of the issues we are working on are more noticeable with higher FOV.)
#5 Prey Freezing
For some players, the game just keeps freezing after a few minutes of playing. This issue might be due to some interference with a third party application, so make sure that you don't have any applications running in the background that might interfere with the game. If closing those apps doesn't help you, start applying the workarounds in the list below until your game won't freeze anymore.

Turn off V-Sync
Turn off triple buffering
Cap the framerate at 120
Set the game to windowed borderless mode
UPDATE: A new patch for Prey just got released. Version 1.2 will fix some bugs but you will no longer be able to take advantage of a glitch which previously allowed infinite item duplication while Recycling. To see what this patch does check the notes below.
Fix to prevent Save games from becoming corrupted. Fix also returns corrupted Save games to uncorrupted state. (Also addresses some additional crashes on map loads.)
Hacking during the Power Plant reboot no longer causes the reboot to fail to complete.
Fix to prevent the Player from becoming stuck in certain circumstances.
Nightmares will now always search for the player once spawned.
Saving and Loading PC settings will now save correctly for users with special characters in their Windows usernames.
Numerous fixes to GLOO to prevent breaking and bypassing collision, prevent corpses from passing through walls and floors.
Updated Recycling to prevent infinite material creation.
Fix for occasional combat freeze when attacking Phantoms
Kaspar's objective indicator should no longer disappear.
Updates to audio mix to adjust volume of music, audio logs, cutscenes.
We hope that our solutions helped you fix your Prey errors and that now you are enjoying the game and trying to survive that space station. Have fun in the game and comment below if you have any questions!