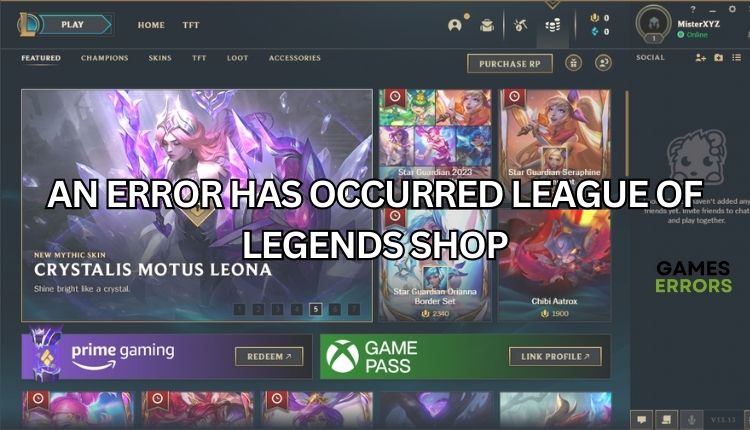 An Error Has Occurred in League of Legends Shop: How To Fix
If you have trouble with the LoL shop, we can quickly fix the problem. 👍
X
INSTALL BY CLICKING THE DOWNLOAD FILE
Regarding MOBA video games, League of Legends is one of the best. Unlike Dota, heroes are bought with points you earn while playing, and you can also buy them for real money. With real money, you can only purchase so-called skins that change the appearance of your hero, and unlike other games, here, you cannot buy an item that gives you an advantage in the game because it would make players frantically buy to get better. The LoL client has a Store (shop) section through which you can trade. If an error has occurred, it relates to the store and does not prevent you from continuing to play usually, but the store will not allow you to trade. In this guide, we'll help you fix the problem if an error has occurred in the League of Legends shop.
Why did an error occur in the League of Legends shop?
We will now explore the primary reasons we have identified for error in Riot shop:
game server issues
outdated Windows OS
your account or network issues
firewall interferes with the game client
How do I fix if an error occured in the League of Legends shop?
Before our specific tips for solving store errors, do these basic steps:
Check the Riot Games service status page. Select the region where you're located and check if something is wrong with League of Legends' official servers.
Log out and then log in right back in. That way, you refresh the Riot Games desktop client so it again loads its processes and eliminates temporary glitches.
Update Windows to the latest version.
After preliminary steps, if you are still experiencing an error in the League Of Legends Shop, follow our tips:
1. Allow the game client through the firewall
Windows Firewall can treat League of Legends as some threat, and the game cannot work as it should. This is where trouble springs up, and the game or game elements fail to work correctly. We recommend making an exception to the game client in the Windows firewall.
1. Press the Win+R keys to open the Run dialog box.
2. Type; "firewall.cpl" and hit Enter to open Windows Defender Firewall.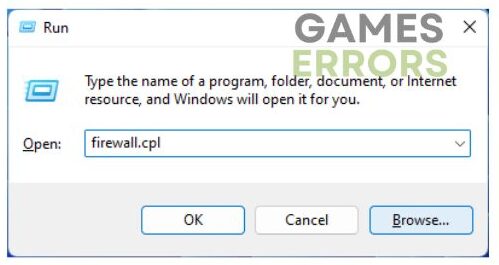 3. Select Allow an app or feature through Windows Defender Firewall.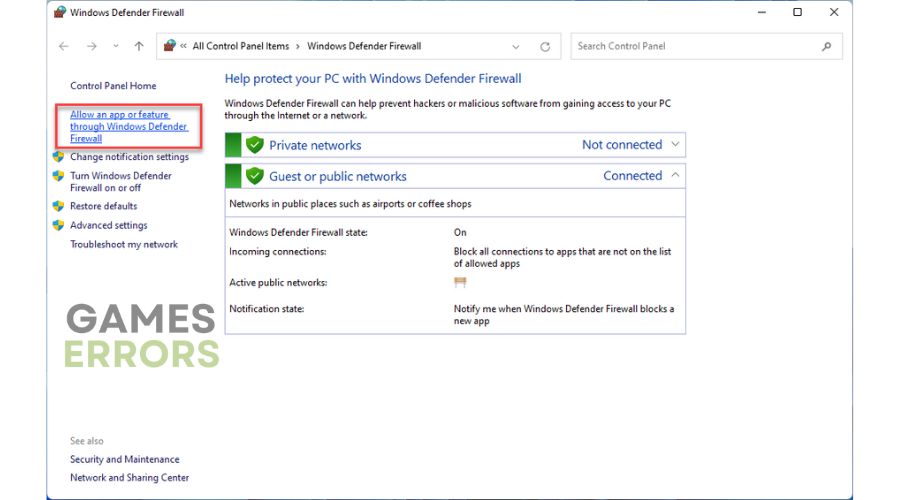 4. Now, first click the Change Settings button and Allow Another App.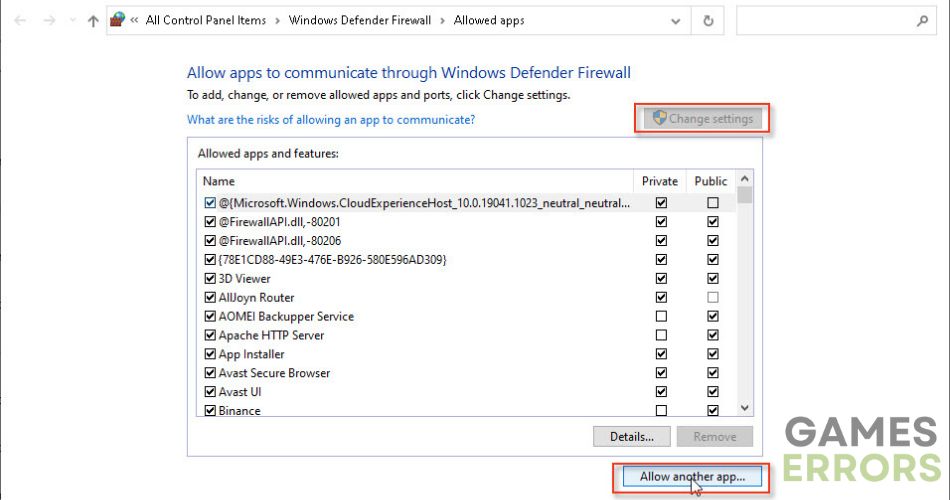 5. Use the Browse option to add the LeagueClient.exe to the firewall.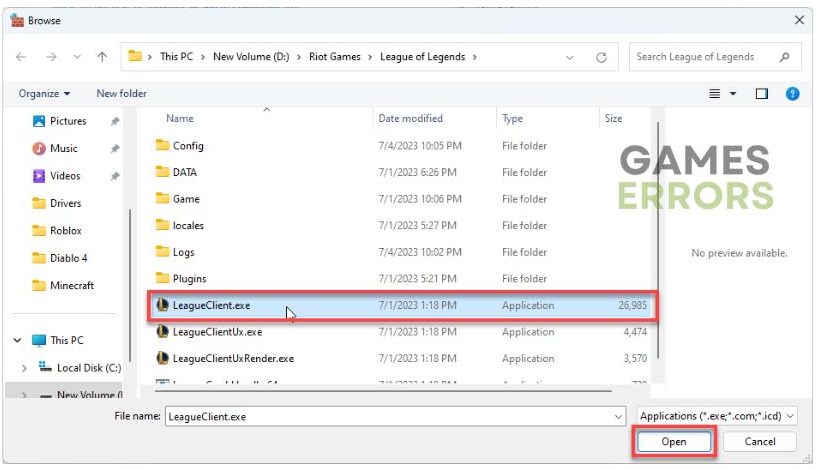 6. Tick the respective checkboxes by allowing the game through Public and Private networks and confirm on OK.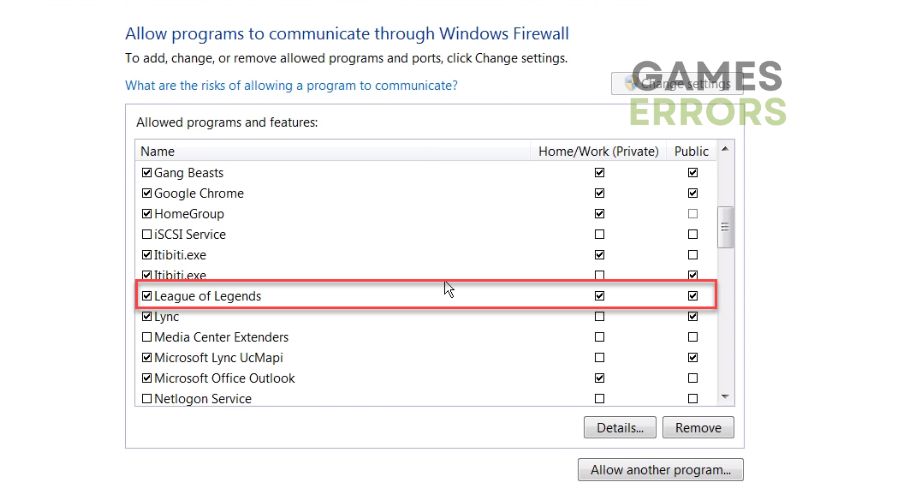 2. Flush your DNS server
Time needed: 5 minutes
To fix an error in the League of Legends shop and address security and internet issues, you can clear the cache of IP addresses and DNS records by flushing DNS. Here's how:
Open Command Prompt

Press the Win+Q keys and type cmd in the search bar. Right-click on the Command Prompt and select Run as administrator.

Flush your DNS

In the Command Prompt window, type the following commands and confirm each with Enter;
1. ipconfig /flushdns, 2. ipconfig /registerdns, 3. ipconfig /release

Reset Winsock

Type; 1. ipconfig /renew, 2. netsh winsock reset, and press Enter. Close Command Prompt.

Reboot your PC

Upon reboot, launch the game to check if an error is fixed.
3. Use a VPN
If you have ruled out the possibility of a server issue, the problem may be related to your internet connection. This typically occurs when a stable connection to the client's store cannot be established. The issue may be related to your IP address and location. To address this, using a VPN service and seeing if it resolves the problem may be helpful. For those seeking a VPN service that is both speedy and secure, ExpressVPN is an excellent option to consider. It's effortless to connect to and offers dependable and rapid connectivity, ideal for gaming with low ping. Additionally, it boasts a vast server network that spans over 90 countries, making it an excellent choice for playing games online with friends. The setup process is quick, taking just a few seconds.
4. Use Automated Troubleshooting – Hextech Repair Tool
League of Legends players can use Riot Games' special repair program. The Hextech Repair Tool is user-friendly and requires no special skills to use. However, it is exclusive to LoL and cannot be used for other games or applications. With its diverse functionality, the program can be easily used with just a few clicks. It's worth trying. Do the following:
1. Download Hextech Repair Tool. There is a version for Windows and Mac.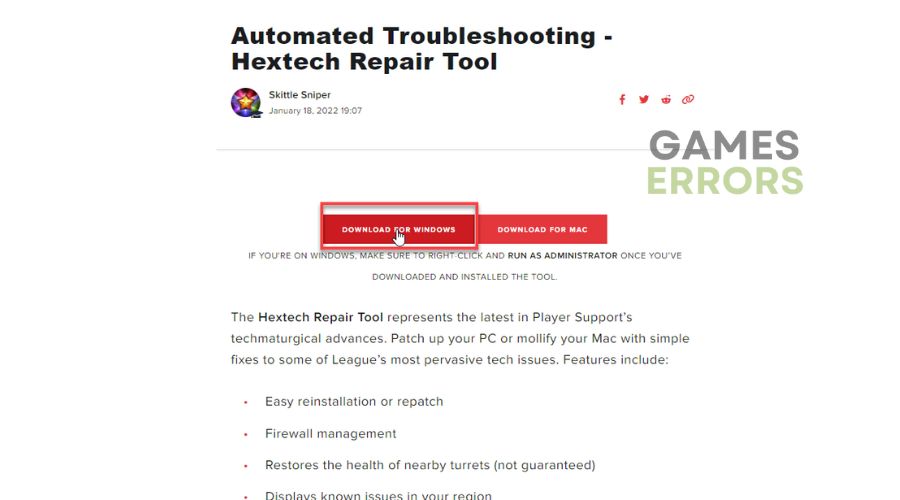 2. Run Hextech Repair Tool.
3. If you encounter a problem with the game, you can initiate a repatch that will affect the launcher or do a complete reinstallation. In most cases, the tool can identify the root cause of the issue on its own.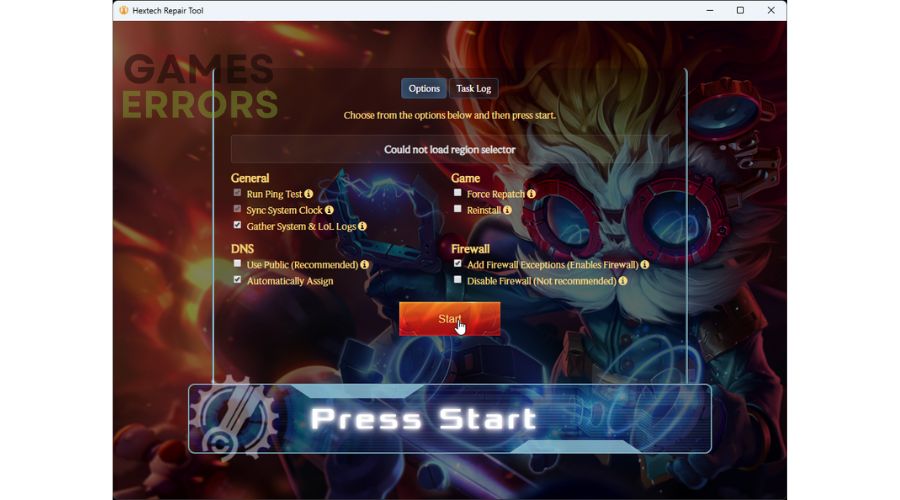 Conclusion
We hope one of our solutions has effectively resolved an error that has occurred in the League Of Legends shop. If you have any queries or recommendations, feel free to share them in the comments section below.