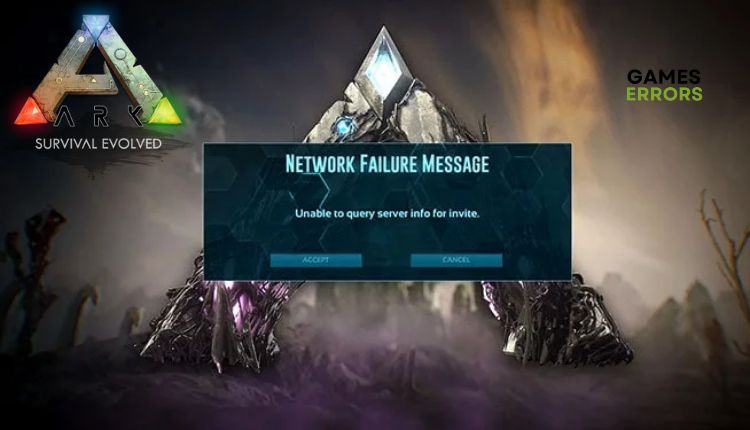 ARK Unable To Query Server Info For Invite: Tips for Fix
If you encounter an Ark Unable To Query Server Info Invite error, we have some tips to help you resolve the issue. ✅
ARK: Survival Evolved is an exciting survival simulation that offers you to tame and ride dinosaurs in the open-world environment of a vast tropical island. The heart of the game is the embodied fantasy of every "Jurassic Park" fan, who, for the first time in modern history, has the opportunity to tame a tyrannosaurus and ride it like a stallion through a dense tropical jungle. The game is a complete fantasy that you won't get rid of easily, but bugs that prevent you from continuing to play can detract from your enjoyment. If you get Network Failure Message – "Unable to query server info for invite" in ARK, it will prevent you from joining any servers. This guide will show you how to fix this problem effectively.
What is ARK's Unable To Query Server Info For Invite error?
If you're trying to invite another player to join you in a multiplayer game on ARK, you may receive an error message that says, "Unable to query server info for an invite." Unfortunately, this issue can cause game servers to become invisible, making it impossible to access them. The in-game browser and official Steam server will display an empty list, and you won't be able to join the game servers. We will highlight some primary reasons for this ARK error:
DNS cache issue
Conflict with Windows Firewall and antivirus
Corrupted game files
Another installed app uses game ports
How do I fix ARK's Unable To Query Server Info For Invite error?
Before any more intricate procedures, we advise you to perform these initial steps:
Check the ARK server's status. In downtime or scheduled maintenance, wait for the servers to be operational again.
Check and verify the stability and speed of your internet connection.
Power cycle your modem or router.
Restart ARK or your PC.
Does ARK still have the error issue? Then, do the following:
1. Flush your DNS
To fix ARK connection errors and address security and internet issues, you can clear the cache of IP addresses and DNS records by flushing the DNS. Also, if you are experiencing a query server issue with the Winsock catalog, resetting it may be a solution to resolve the problem. Do the following:
1. Press the Win+Q keys and type cmd in the search bar.
2. Right-click on the Command Prompt and select Run as administrator.
3. Type; "ipconfig /flushdns" and press Enter, then "ipconfig /registerdns" and press Enter, and "ipconfig /release" and press Enter.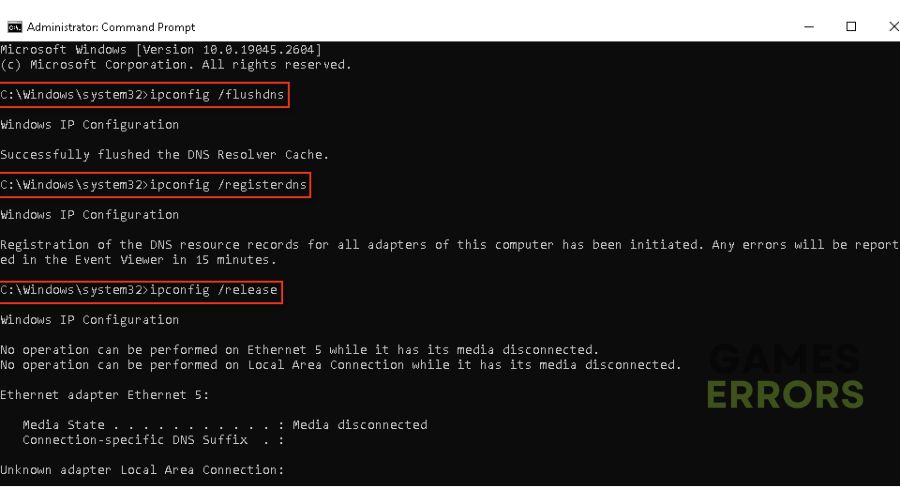 4. Now, type; "ipconfig /renew" and press Enter, and finally, type; "netsh winsock reset" and press Enter.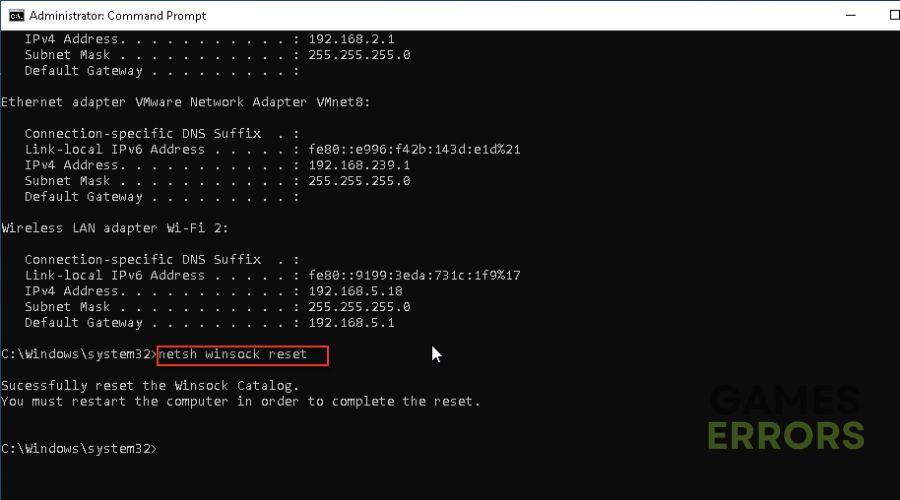 5. Reboot your PC and see if ARK's Unable To Query Server Info For Invite error is fixed.
2. Allow ARK through Windows Firewall
We recommend allowing ARK an exception in the Windows Firewall for the game to run normally. Do the following:
1. Press the Win+R keys to show the Run dialog box.
2. Type; "firewall.cpl" and press Enter.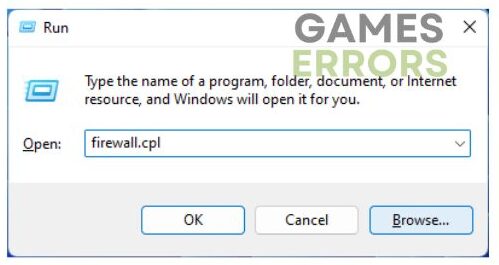 3. Click the Allow an app or feature through Windows Defender Firewall.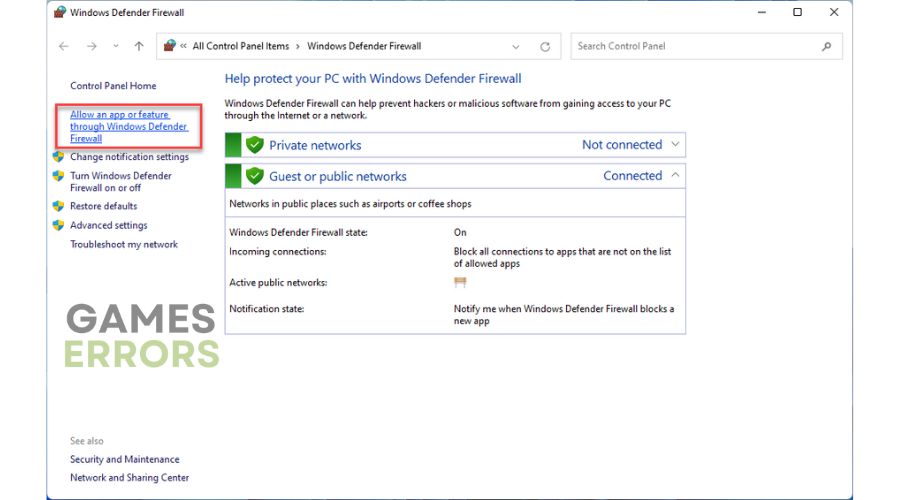 4. Select the Change Settings button and Allow Another App.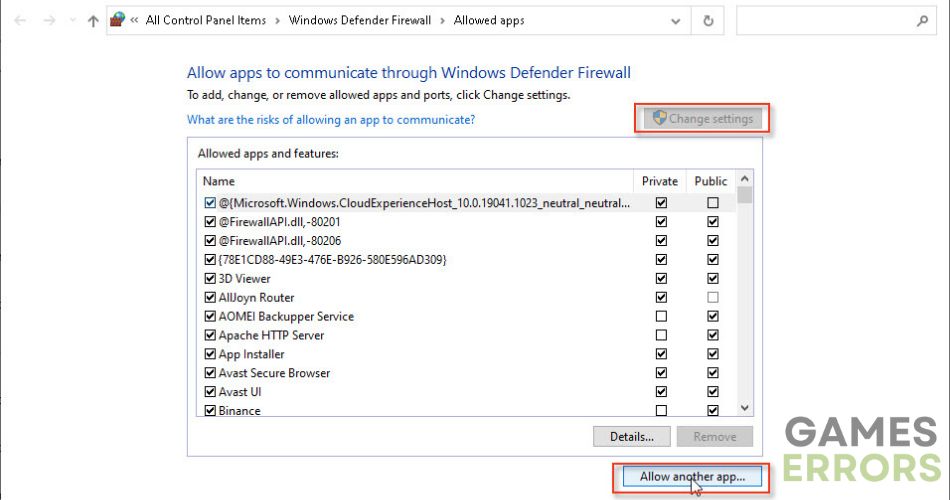 5. Use the Browse option to add the ARK to the firewall exception.
6. Finally, tick the respective Private and Public network checkboxes and confirm changes on OK.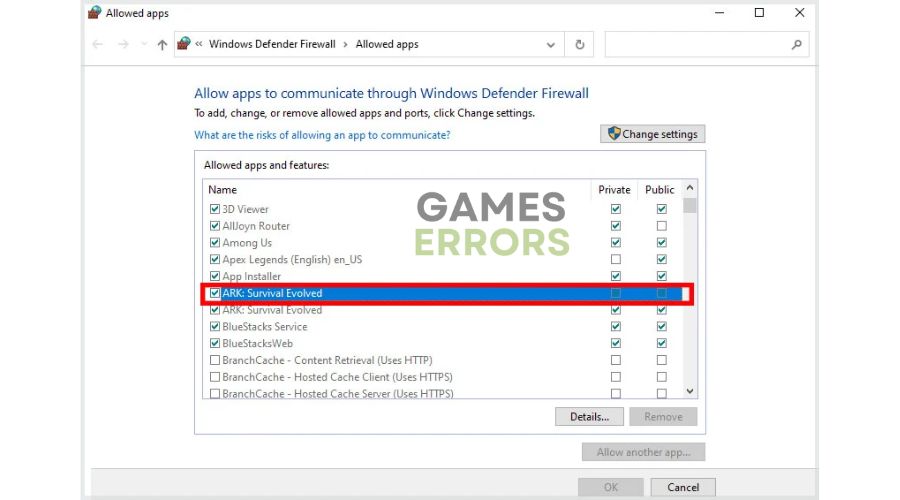 ℹ️ In addition to firewall settings, we recommend that you temporarily disable Windows Antivirus&Threat Protection or third-party antivirus if it is installed on your computer. This way, you will be sure that security software is not causing problems in ARK.
3. Repair game files
If you're experiencing a query server issue while playing ARK, you can try resolving it by verifying the game files through the Steam client. This process will help repair any corrupted or missing game files. To verify the game files, follow these steps:
1. Open the Steam launcher and go to the games library.
2. Navigate to the ARK: Survival Evolved, right-click on it, and select Properties.
3. Select Local Files from the left pane and click on Verify integrity of game files.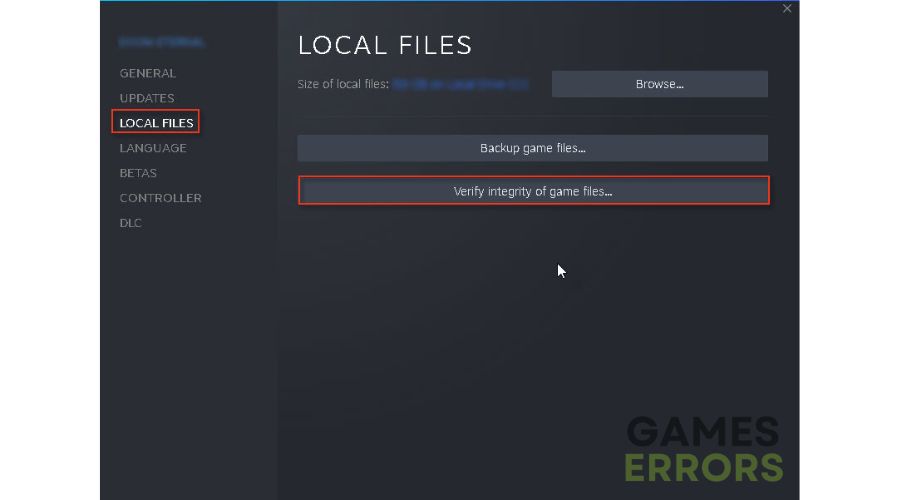 4. Try to run ARK, and see if the issue is gone.
4. Forward the router ports for ARK
Time needed: 3 minutes
You may need to forward your router ports if you host ARK: Survival Evolved server. Certain applications or programs on your device might use the same ports as the game, causing server query issues in games like ARK.
Log in to your router menu

Open the browser and log in to your router's admin panel. An example is for TP-Link router interface.

Find Forwarding option

Select the Forwarding option

Enter the port you want to open

To create new TCP/UDP ports, first, add 7777 and 7778. Then, add one more TCP/UDP port valued at 27015.

Reboot the router

To see if the issue is resolved, save the changes and reboot the router. Once completed, relaunch the ARK game and check if the problem persists.
Conclusion
After knowing the reasons and fixing methods of the ARK Unable To Query Server Info For Invite error, we hope you have resolved the issue with one of these fixing methods. That's all for today; leave a comment below for any questions or suggestions.