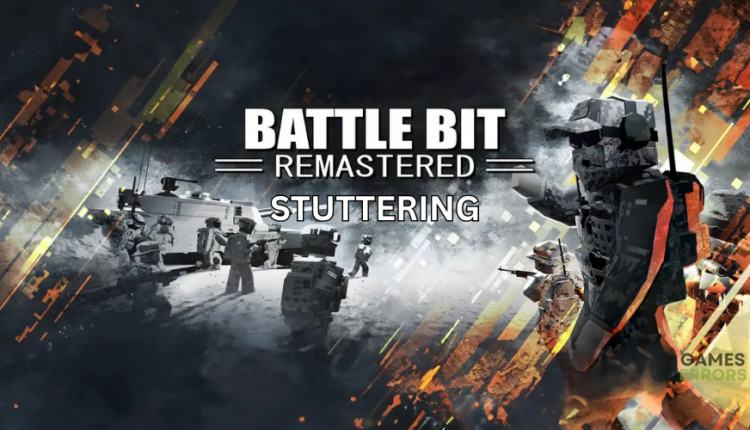 BattleBit Remastered Stuttering: How To Fix It
Stutters in games are quite annoying especially if you're competing against other players. Luckily, we can help you fix this in BattleBit Remastered 😉.
X
INSTALL BY CLICKING THE DOWNLOAD FILE
If your BattleBit Remastered frame time keeps spiking up, occasionally giving you stutters, you're not alone. Many users have reported BattleBit Remastered stuttering problems, which damper the gaming experience by causing glitches that make playing frustrating and annoying. Unfortunately, developers have yet to develop a viable solution for the issue, leaving gamers to figure it out independently. Luckily, we have compiled a few possible workarounds that may help solve the issue. Check them out to find one that works for you.
What causes stuttering in BattleBit Remastered?
Some of the possible causes of the stuttering in BattleBit Remastered include the following:
Outdated graphics drivers
Issues with game files
Internet issues
In-game graphic settings
Outdated game version
How do I fix stuttering in BattleBit Remastered?
Before doing anything, as a pre-check, do the following:
Check hardware requirements: Confirm whether your PC meets the minimum and recommended specifications for playing BattleBit Remastered. If it doesn't, you'll likely encounter glitches and micro-stutters, so upgrade your PC.
Verify the integrity of game files: Verify and repair the integrity of BattleBit Remastered game files to eliminate temporary bugs and glitches that may cause stutters. We have a complete guide on how to verify and repair the integrity of game files.
Run the game as an administrator: Allow BattleBit Remastered to run with administrative privileges to ensure the game runs without lagging or stuttering.
Disable startup programs: Certain third-party software running in the background can cause interference with your games, so disable them for improved gaming performance.
If these don't work, try the following fixes:
1. Adjust graphics settings
There are recommended graphic settings for playing BattleBit Remastered to ensure the best performance. Adjusting your PC's graphic settings to the recommended settings minimizes stutters while ensuring smooth gameplay. Here's how to do this:
Open your game launcher and click on BattleBit Remastered.
Navigate to Settings and click on Graphics.
Experiment with different settings until the Performance Graph shows all green lines. Here are some of the recommended settings:
Display Resolution: Low
Anti-Aliasing: Disabled
Render Quality: High Performance
Render Detail: Performance
Render Detail: Low
Advanced Settings: Disabled
2. Update your GPU card drivers
Time needed: 4 minutes
Using outdated graphic card drivers may cause stutters when playing BattleBit Remastered. Ensure you have installed the most recent version of your graphics driver for the best gaming performance. Here's how to do this:
Run box

Press the Windows key + R to open the run box

Device manager

Type devmgmt. msc and click OK to open Device Manager.

Display adapters

Double-click display adapters to view the list of graphic drivers on your PC.

Update driver

Right-click on the dedicated driver you're using and choose Update driver.

Install

Select Search automatically for drivers and let Windows find and update drivers.

Launch

Launch BattleBit Remastered to see if the frame time spikes occasionally.
You can also install Outbyte Driver Updater – a trusted third-party app that automatically updates and installs your GPU drivers hassle-free. It saves you the hassle and time required to manualy update your drivers.
3. Adjust the power mode
BattleBit Remastered is a high-resource game that can cause your CPU to slow down, resulting in stuttering issues. Since Windows runs on the default balanced power mode to save power, setting this mode to high performance gives BattleBit Remastered extra resources to run smoothly. To do this:
Click Start Menu, type control panel, and select it.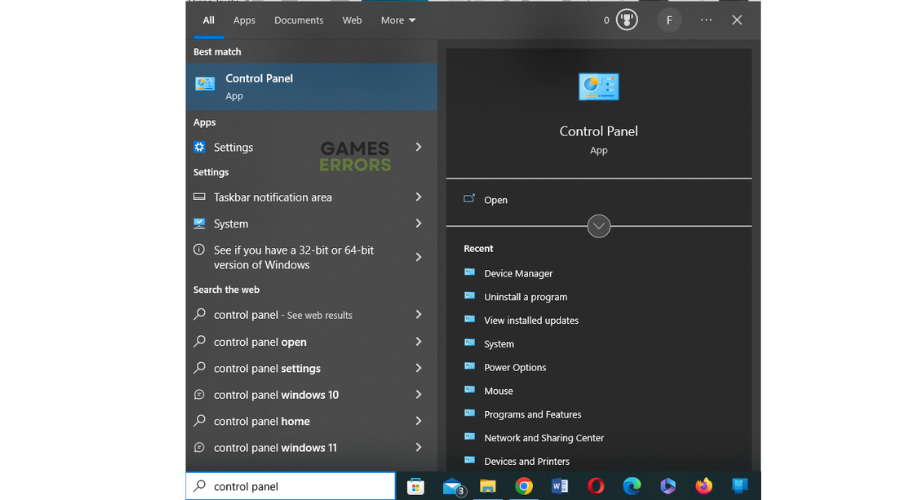 Navigate to Hardware and Sound and choose Power Options.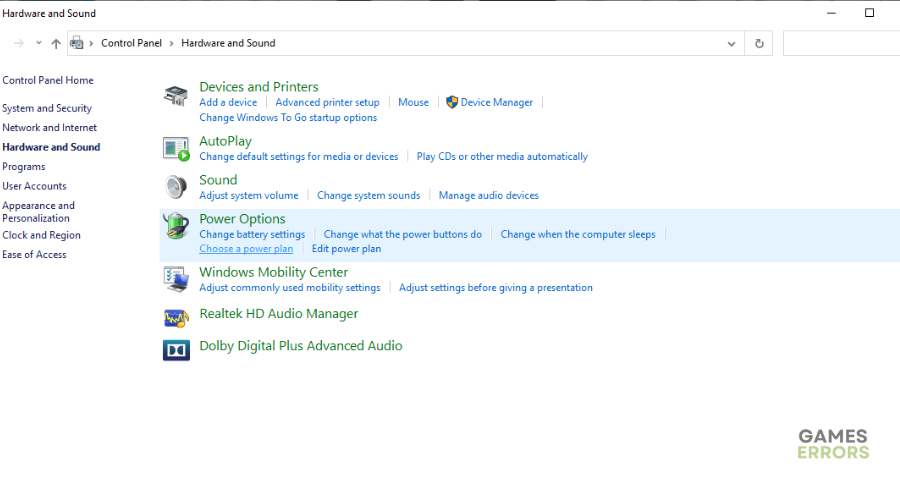 Click on High Performance.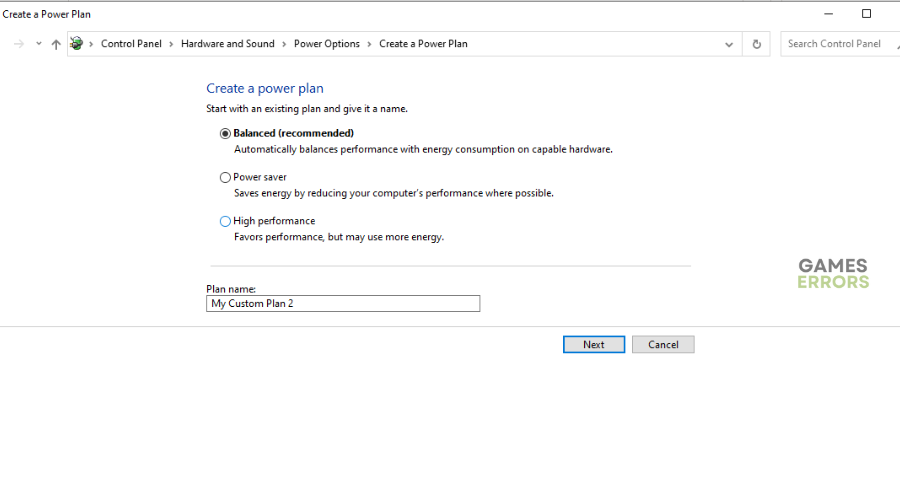 Reboot your PC to apply changes and check if the issue is solved.
4. Set the game's priority to high
By default, every game or application on PC runs on "normal." Changing this to "high" ensure your PC allocates more resources to BattleBit Remastered for the best gaming performance. Here's how to do this:
Press the Window logo key + R to open the Run dialogue box.
Type taskmgr and press Enter.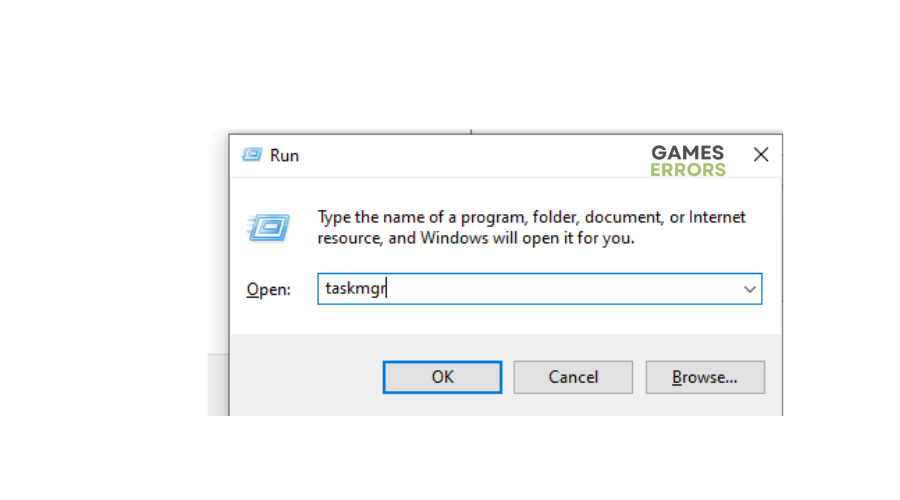 Under the Processes tab, find your game title. Right-click it, select Go to Details, and you'll be directed to the Details tab.
Right-click it and select Set Priority> High.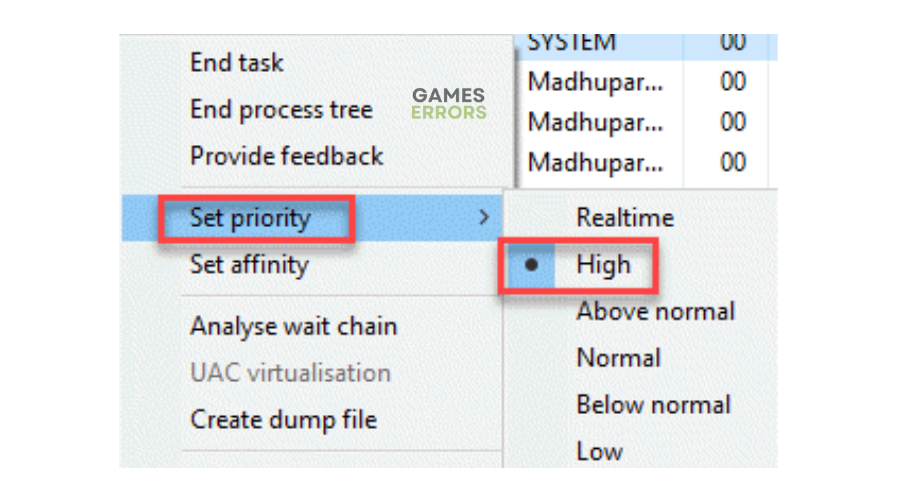 Launch BattleBit Remastered and see if the issue is solved.
🚀Other fixes
Other fixes that may work include the following:
Restart BattleBit Remastered
Restart your PC
Reset Or Revert Overclocks
Enable Hardware-Accelerated GPU Scheduling
Conclusion
That's it, guys. Hopefully, you find a fix if your BattleBit Remastered keeps stuttering. If you have any more solutions or additional comments and questions, leave them below.