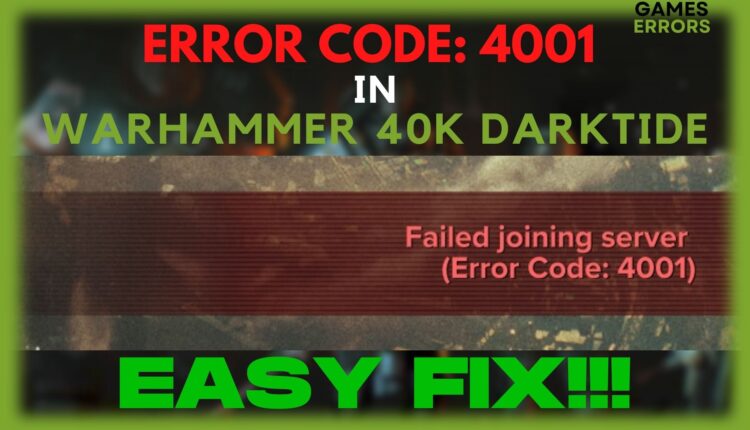 Darktide Error 4001: Fix Warhammer 40k Failed Joining Server
X
INSTALL BY CLICKING THE DOWNLOAD FILE
Several players encounter Darktide error 4001 being unbelievably upset with Warhammer 40k. This annoying error makes it difficult to have some in-game fun.
If you experience the Darkite error 4001, don't panic, we'll provide you with a detailed troubleshooting guide on how to resolve the issue easily.
Why do I keep getting disconnected from server in Darktite?
This error is typically brought by:
Internet connection problems
Corrupted game files
The game server status is down
How do I fix Darktide Error 4001?
Your network connection is typically the issue that prevents you from joining the server, so you must preliminary check and optimize your internet connection, here is how you do it:
The first thing you need to do is make sure your internet connection is reliable, fast, and uninterrupted.
To enhance your internet speed when playing Warhammer 40k Darktide, avoid utilizing Wi-Fi and attempt to use your internet cable instead.
Restart your router or modem by unplugging it from the power outlet, waiting a few seconds, and then plugging it back in.
Verify that all connectors and cables are plugged in properly and that there aren't any loose or damaged wires.
To increase the signal strength when using a wireless connection, try moving your device closer to the router.
If you can, try connecting to a different wireless network to determine whether the problem is specific to your own network.
If your internet connection is not the problem, let's move forward to troubleshooting:
Table of contents: 
1. Check Darkitde server status
In case of any failure to connect, disconnect from the server, or Darktide failed to join server, ensure to check the game server status online. You can check the status by visiting this Twitter account or the official Darktide discord channel.
2. Verify and repair the integrity of the game files
You must verify the game files' integrity in Steam in order to fix the corrupted game files, here is how you do it:
Open the Steam client, head to Library, and right-click on Darktide 40k.
Choose Proprieties then click on the Local Files tab.
Click on Verify integrity of game files.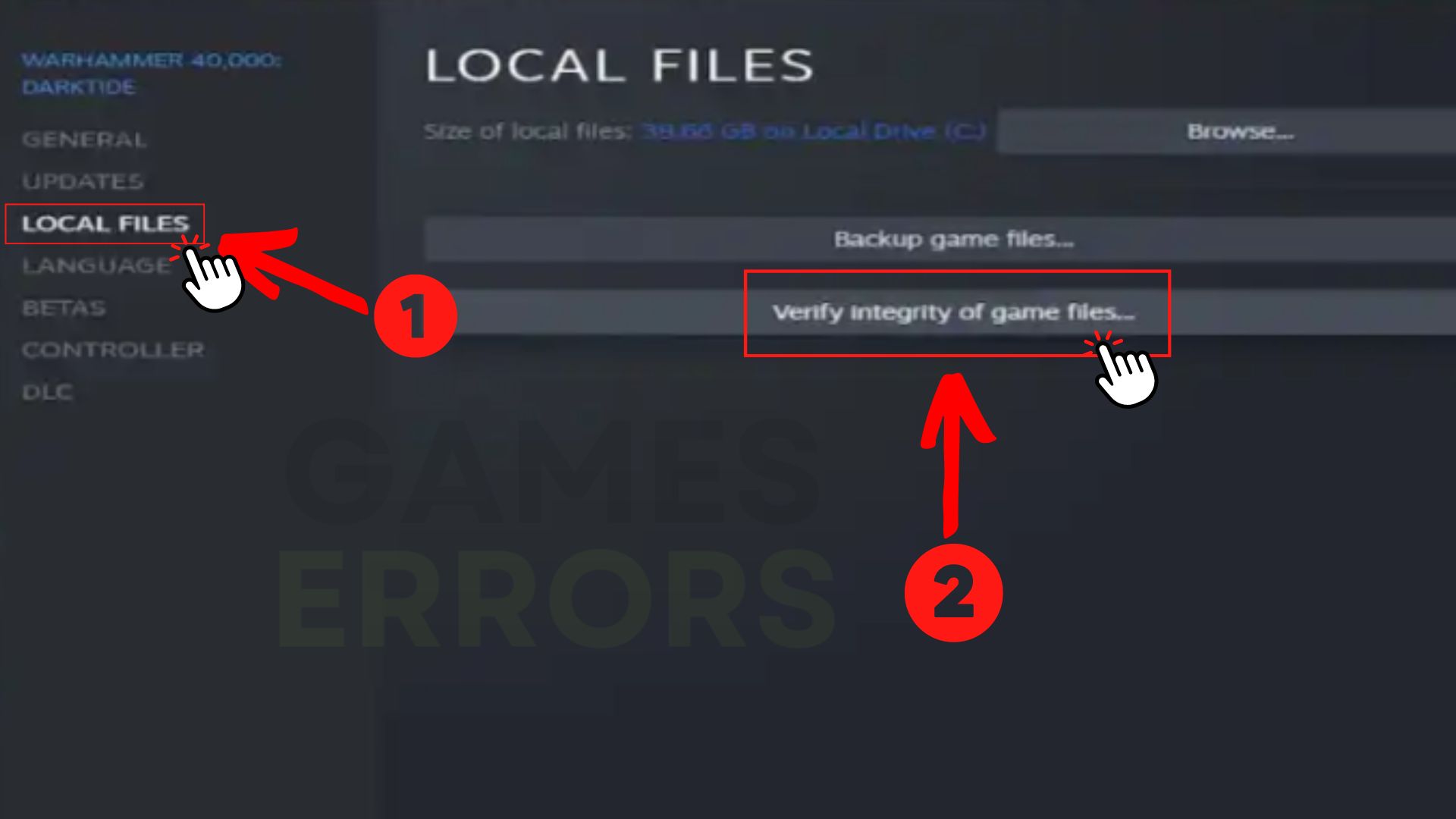 3. Update Warhammer 40k Darktide
Open the Steam client, head to Library, and search for Warhammer 40,000: Darktide.
Right-click on the game and select Proprietes.
Go to the Updates tab and select the Always keep this game up-to-date option from the automatic updates menu.
Once the updates have been installed, restart your PC and launch the game.
4. Run the game as an administrator
The game can experience errors if you don't provide administrator rights. Therefore, it is advised to launch the game's executable file on your Windows PC as an administrator to see if that resolves the 4001 error. Here is how you do it:
Right-click on the Warhammer 40,000: Darktide .exe file from the game folder.
Select Proprietes.
Click on the Compatibility tab.
Ensure to place the checkmark on the Run this program as an administrator and hit Apply.
Select OK to save the changes.
5. Update Windows
Make sure Windows is updated to get rid of any issues. Windows updates will undoubtedly improve performance and ultimately upgrade the network drivers, which could affect the game. Follow the steps below on how to update your Windows:
Click Start and select Settings.
Open Windows Update.
Click on Check for Updates.
If updates are available, click on Download and Install.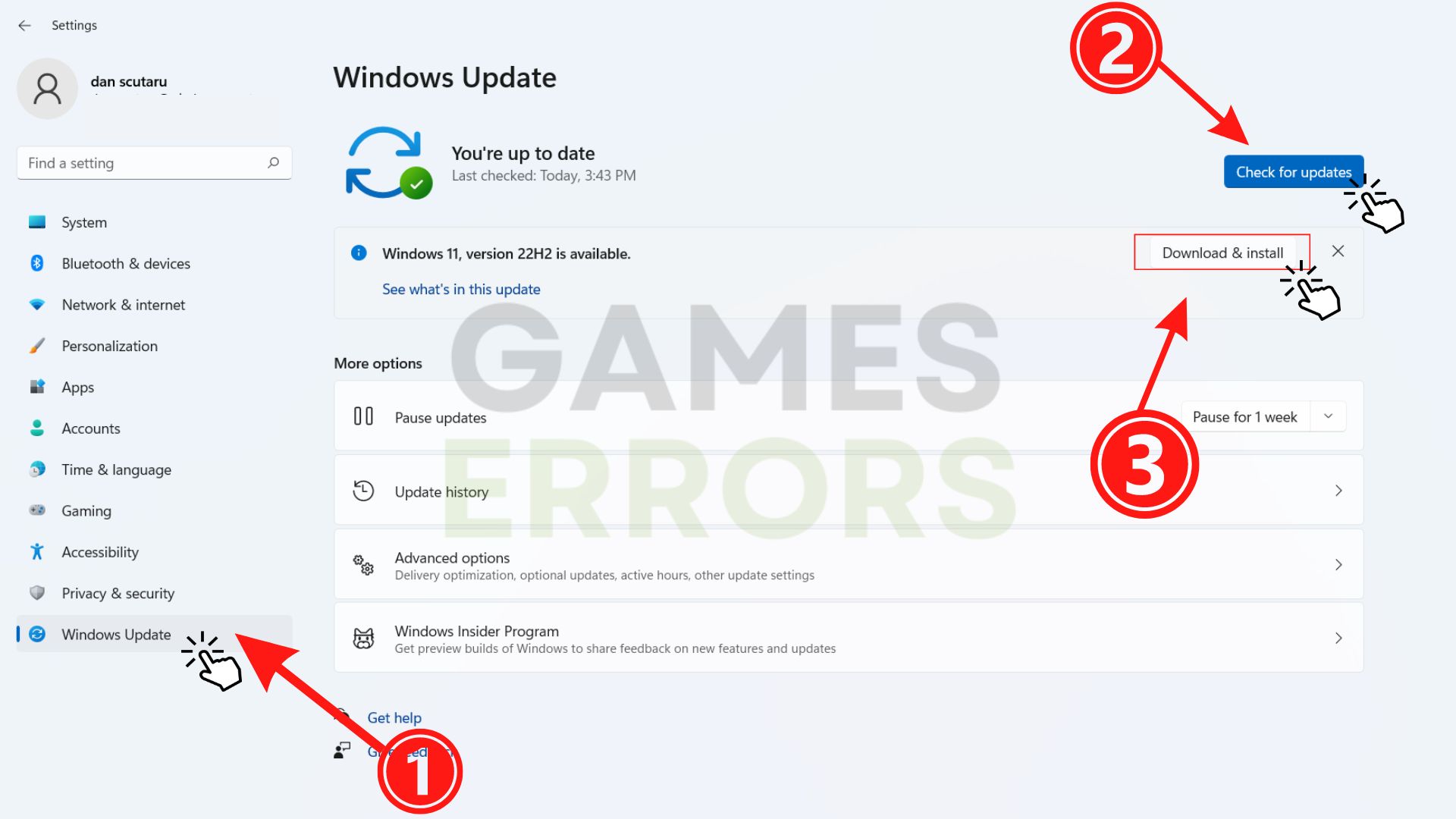 If you experience Warhammer 40,000 Darktide crash or freeze on your PC, make sure to read our article on how to fix the crashing problems.
That's all you can do to fix Darktide 4001 error, if you found it useful, feel free to leave a comment down below.
If you encounter any issues or errors while playing your favorite games and require support, feel free to contact us here. Our team is always ready to assist you and ensure your gaming experience is seamless and enjoyable.