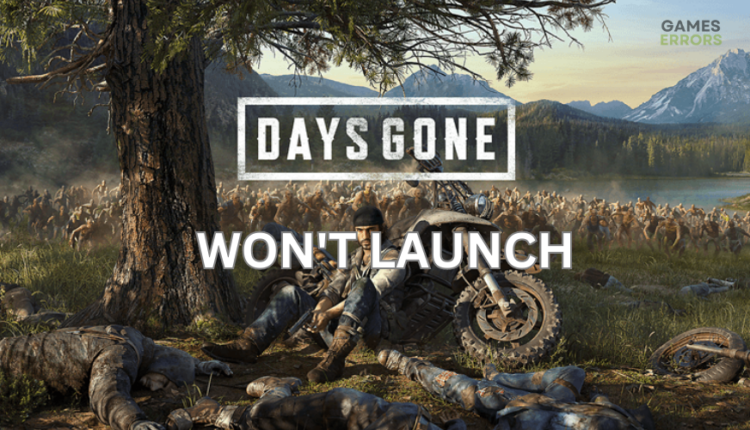 Days Gone Won't Launch? Try These Fixes
Fix the common Days Gone won't launch issue on your PC with these foolproof solutions 😊.
X
INSTALL BY CLICKING THE DOWNLOAD FILE
Days Gone has finally made its way to PC after only being available on PS for years. Unfortunately, many PC players have complained the game doesn't launch, resulting in a frustrating gaming experience. If you're one of these people, we have compiled a detailed list of easy fixes below to solve the issue. Check them out and work down the list to find one that works for you.
Why won't Days Gone launch?
Your Days Gone game may not launch for many reasons, including missing files, corrupt files, or outdated drivers. Knowing the exact cause can be difficult, but the listed fixes can help solve the issue.
How do I fix Days Gone not launching?
Before performing any fix, as a pre-check, check system requirements to ensure your PC meets the minimum and recommended specs. Additionally, we recommend rebooting or restarting your PC to remove all glitches and bugs.
If this doesn't work, try these fixes:
1. Install the latest game patch
The Days Gone developer team has released a list of known bugs in the game. If yours won't launch, it could be because of these bugs. Installing the latest game patch helps solve the problem. Here's how to do this:
Close the game.
Restart Epic Games Launcher or Stem client.
Let the updates take effect, and launch the game to see if the issue is solved.
2. Update your graphics driver
Time needed: 4 minutes.
Using outdated graphics affects how the Days Gone game launches. Ensure you have the most recent version of your graphics driver installed to prevent game launch issues. Here's how to do this:
Run box

Press the Windows key + R to open the run box.

Device manager

Type devmgmt.msc and click OK to open Device Manager.

Display adapters

Double-click display adapters to view the list of graphic drivers on your PC.

Update driver

Right-click on the dedicated driver you're using and choose Update driver.

Install

Select Search automatically for drivers and let Windows find and update drivers.
You can also install DriverFix – a trusted third-party app that automatically updates and installs your GPU drivers hassle-free.
3. Rename the movies folder
Some players report fixing the Days Gone won't launch by simply renaming the Movies folder in the game's directory, so it's worth trying. To do this:
Locate the Movies folder in the game directory.
Right-click on it.
Select Rename.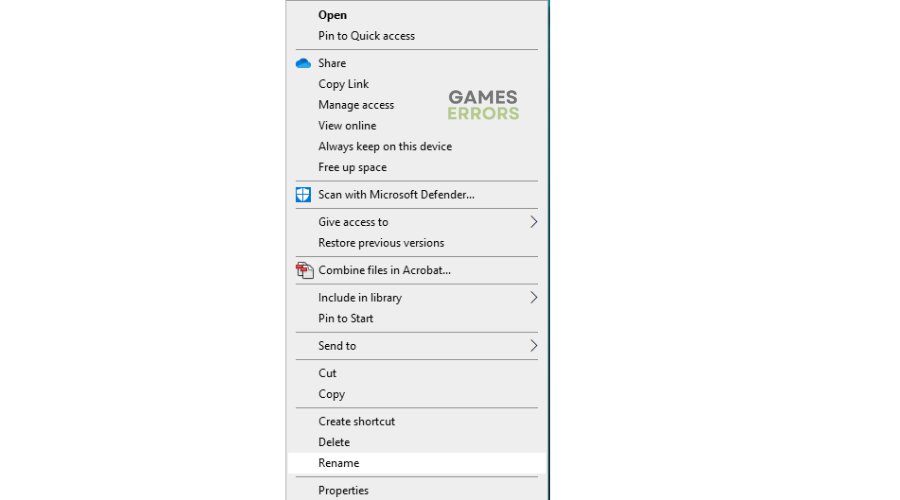 Change the name to Movies_1 or Movies_2.
Close the game and re-run it to see if the problem is solved.
4. Open Days Gone on windowed mode
Another quick fix you can try is to launch the game in windowed mode. Some users report this fix to be effective. Here's how to do this:
In Epic Games Launcher
Open the Epic Games launcher to launch the game.
Select Options.
Choose the Display tab and navigate to Window mode.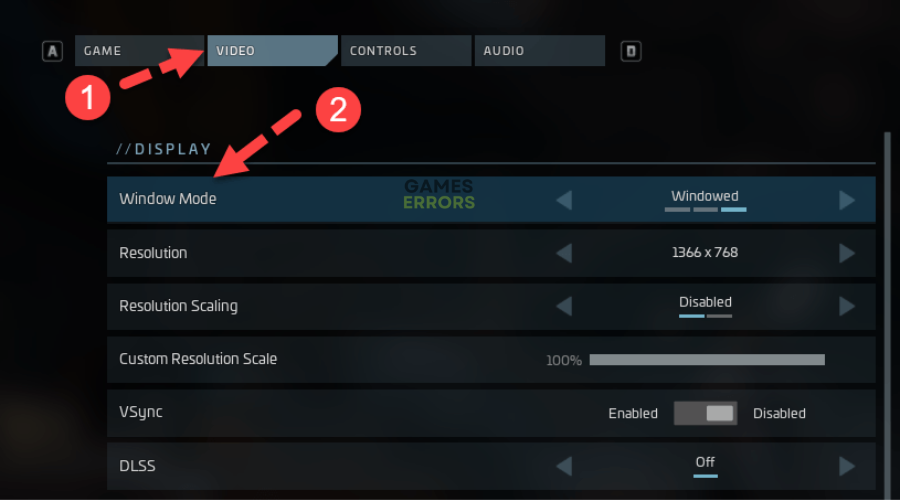 Click on it and select Apply to apply changes.
Launch the Days Gone game to see if the problem is solved.
In Steam
Open Steam and navigate to Library.
Locate the game and right-click on the Properties tab.
On the list of menu options, select General and scroll down to the Launch options.
In the text bar, write -windowed -noborder.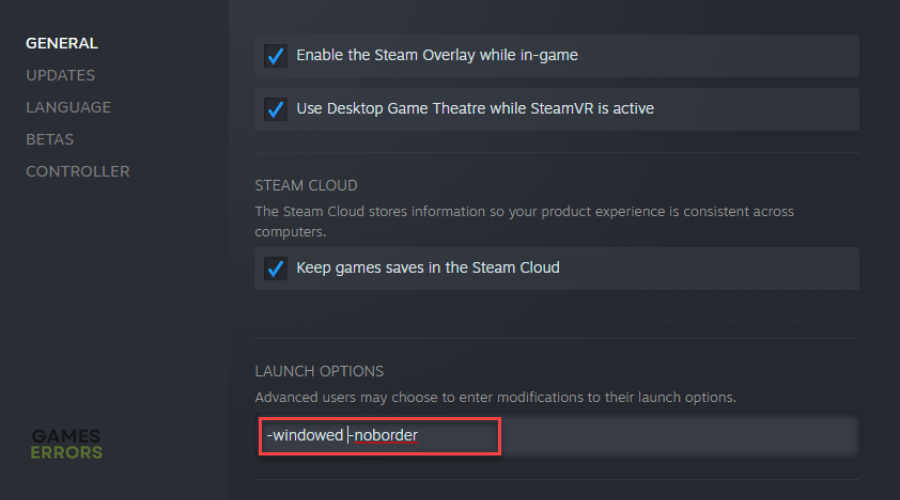 Click to Close and exit.
Launch the Days Gone game to see if the problem is solved.
5. Disable all overlays
In-game overlays have been known to cause launch issues in games, including Days Gone. Disabling these overlays can help solve launch issues. Here's how to do this:
Steam overlay
Launch Steam client.
Navigate to Properties and click Settings.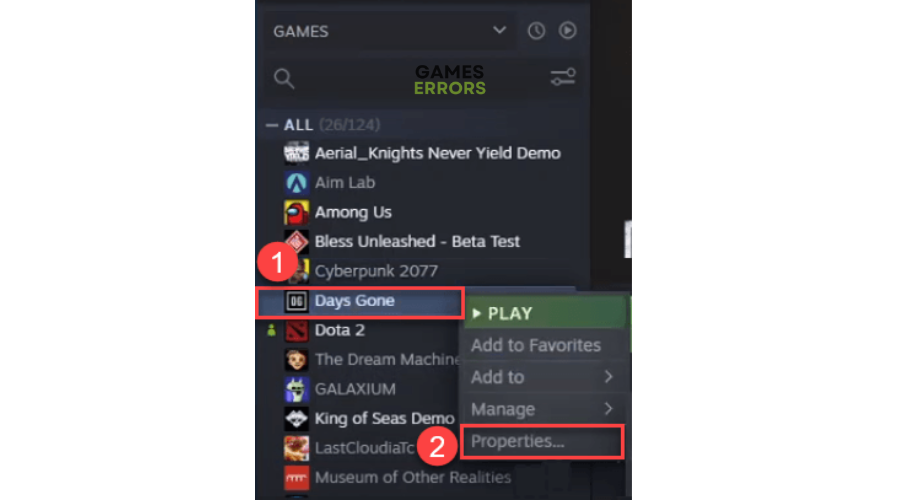 Uncheck the box labeled Enable the Steam Overlay while in-game.
Discord overlay
Open the Discord app and click the gear icon (User settings) at the bottom.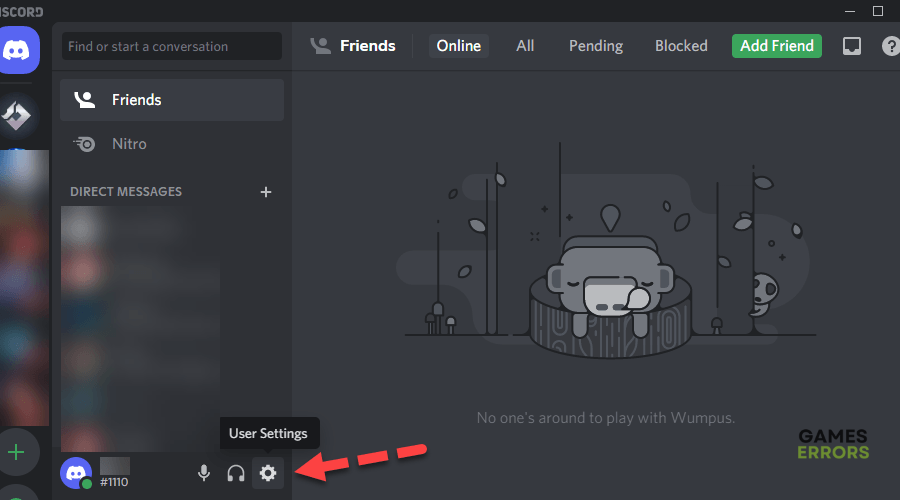 A window will pop up. Scroll down to Game Overlay.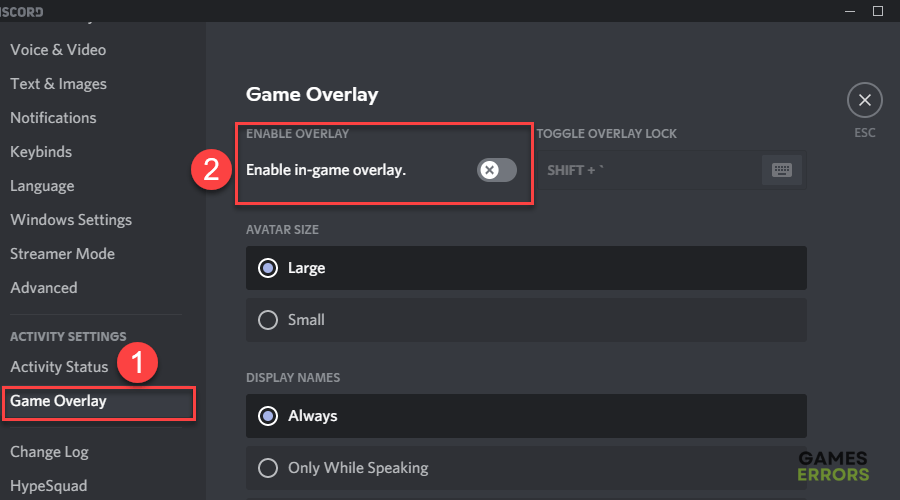 Switch off the toggle associated with the Enable in-game overlay option.
GeForce Experience overlay
Launch GeForce Experience.
Click on Settings in the top-right corner.
On the General panel, switch off the Share settings.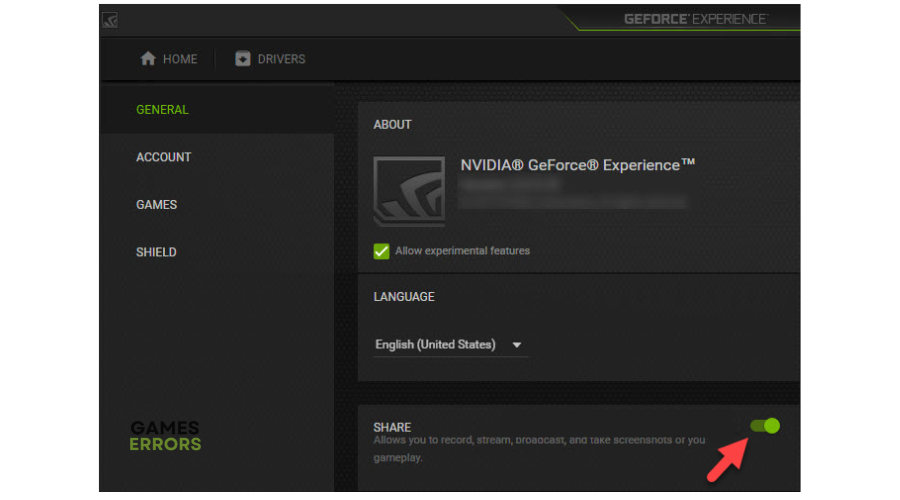 After disabling all overlays, launch the Days Gone game to see if the problem is solved.
Conclusion
Hopefully, these fixes point you in the right direction in fixing the Days Gone launching problem. Work your way down the list to find the right solution for your PC. Follow us for more troubleshooting guides and fixes, including Days Gone Black Screen: Fix It Easily.
Feel free to leave any comments, questions, or additional solutions below.
If you encounter any issues or errors while playing your favorite games and require support, feel free to contact us here. Our team is always ready to assist you and ensure your gaming experience is seamless and enjoyable.