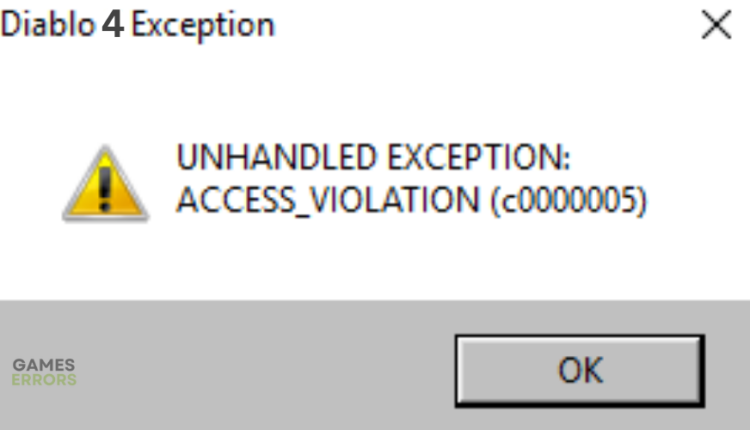 Diablo 4 Access Violation c0000005 Error [Solved]
Fix Diablo 4 access violation c0000005 error with these simple and easy fixes ⤵
The wait is finally over; players can now access and play the newly released Diablo 4. Unfortunately, many are running into the c0000005 error. The Diablo 4 access violation c0000005 error interferes with gameplay, which can be frustrating. While these errors irritate gamers desperate to dive straight into the action, they should be expected with any game launch. Luckily, they're usually something that can be easily fixed.
What causes Access Violation c0000005 Error in Diablo 4?
According to Blizzard Entertainment, the Diablo 4 access violation c0000005 error is mainly caused by a corrupted or bad file that conflicts with a driver, other programs, or the permissions for your Windows account. Sometimes, it can indicate memory issues or a bad game install.
How to fix the Diablo 4 Access_Violation (c0000005) error?
Before doing anything, as a precheck, check to see whether your PC meets the system requirements for playing Diablo 4. If it doesn't meet the minimum and recommended specs, you may run into some problems that cause errors.You should also check the Diablo 4 server status to ensure there are no scheduled maintenance, downtime, or outages. 
If your PC does meet system requirements, try these fixes:
1. Configure your security software's exception list
Antivirus/Firewall can block certain applications, such as games, for security reasons. This may trigger errors during gameplay, causing Diablo 4 to freeze or crash. Configuring your security software's exception list allows Blizzard's application to run smoothly. Here's how to do this:
Open the Windows Search Box.
Type Windows Security and press enter.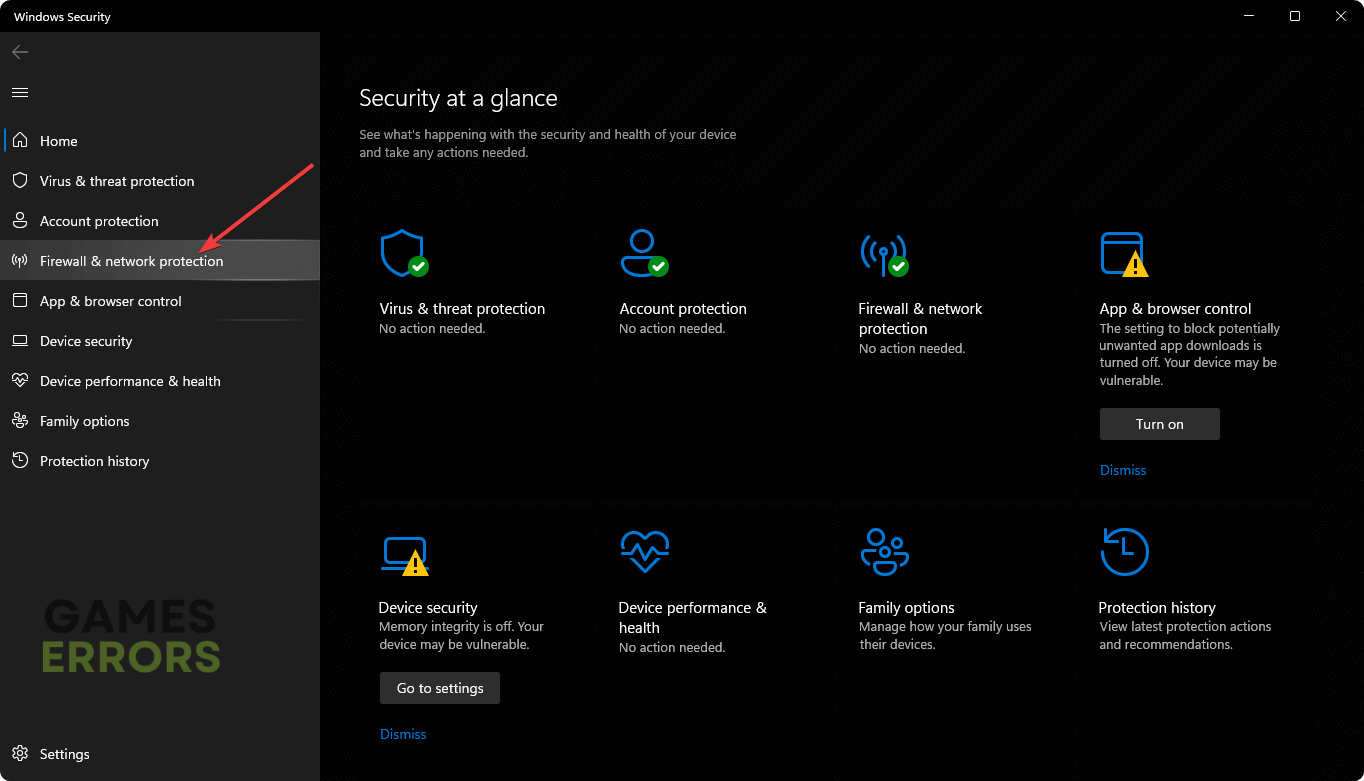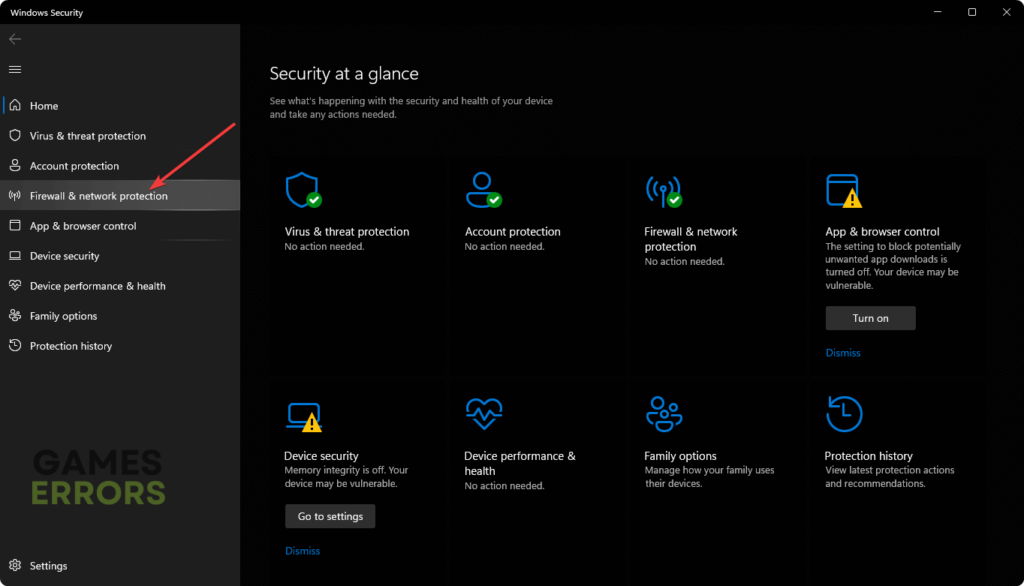 Click on Allow an app through the Firewall.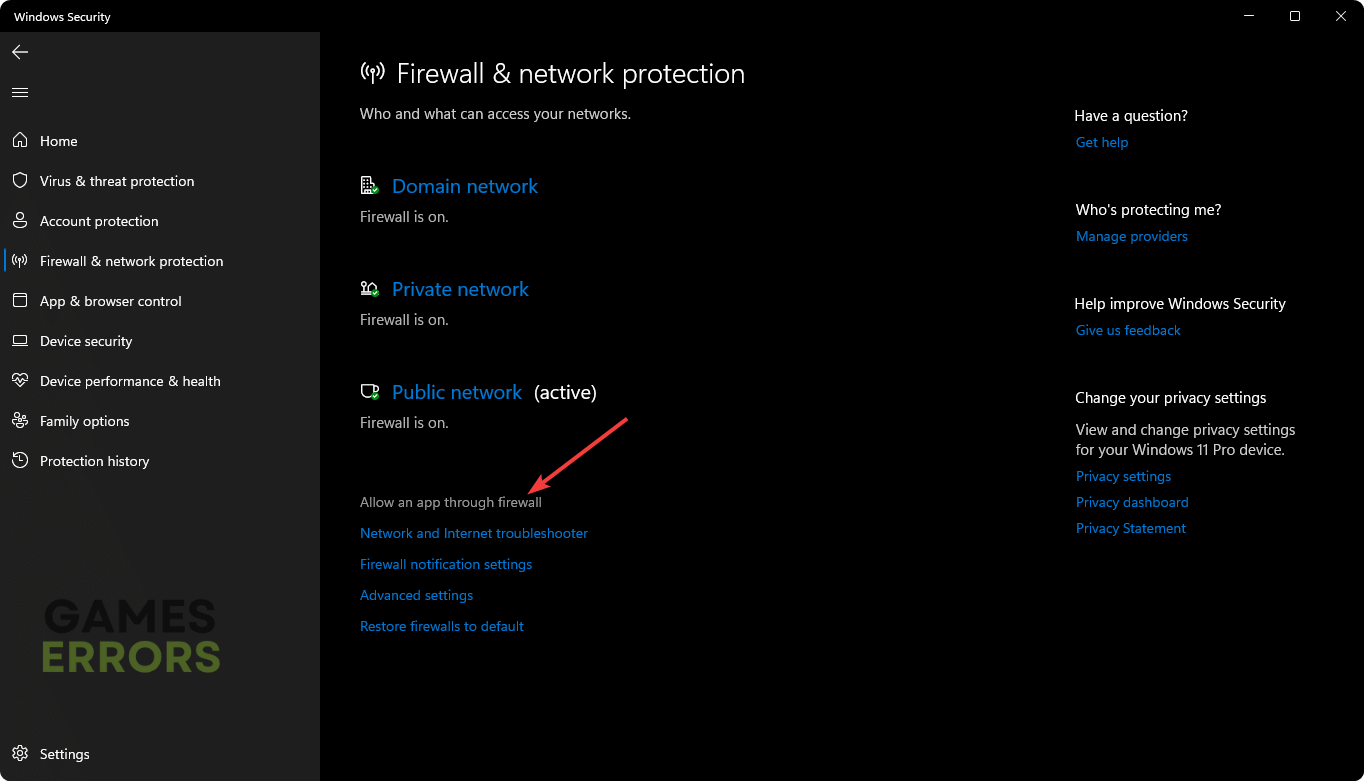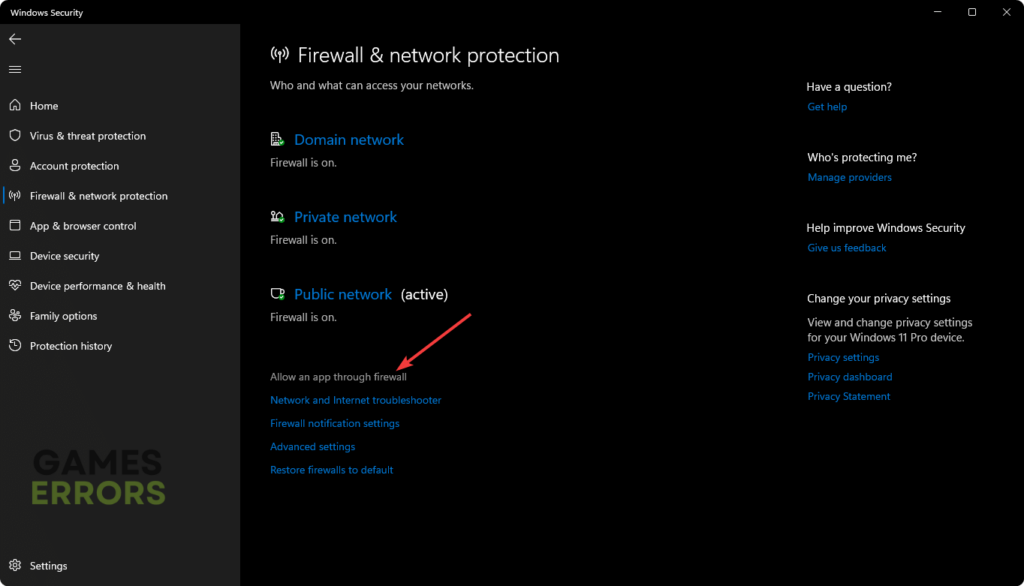 Click on Change settings.
Check the Private and Public for Diablo 4 and Battle.net app.
Click on OK to save it.
Restart Windows.
2. Disable your antivirus/Firewall
An alternative option to configuring your security software's exception list is to disable your Antivirus/Firewall. To do this:
Open Windows Security like before.
Go to Firewall & network protection.
Click on Private Network.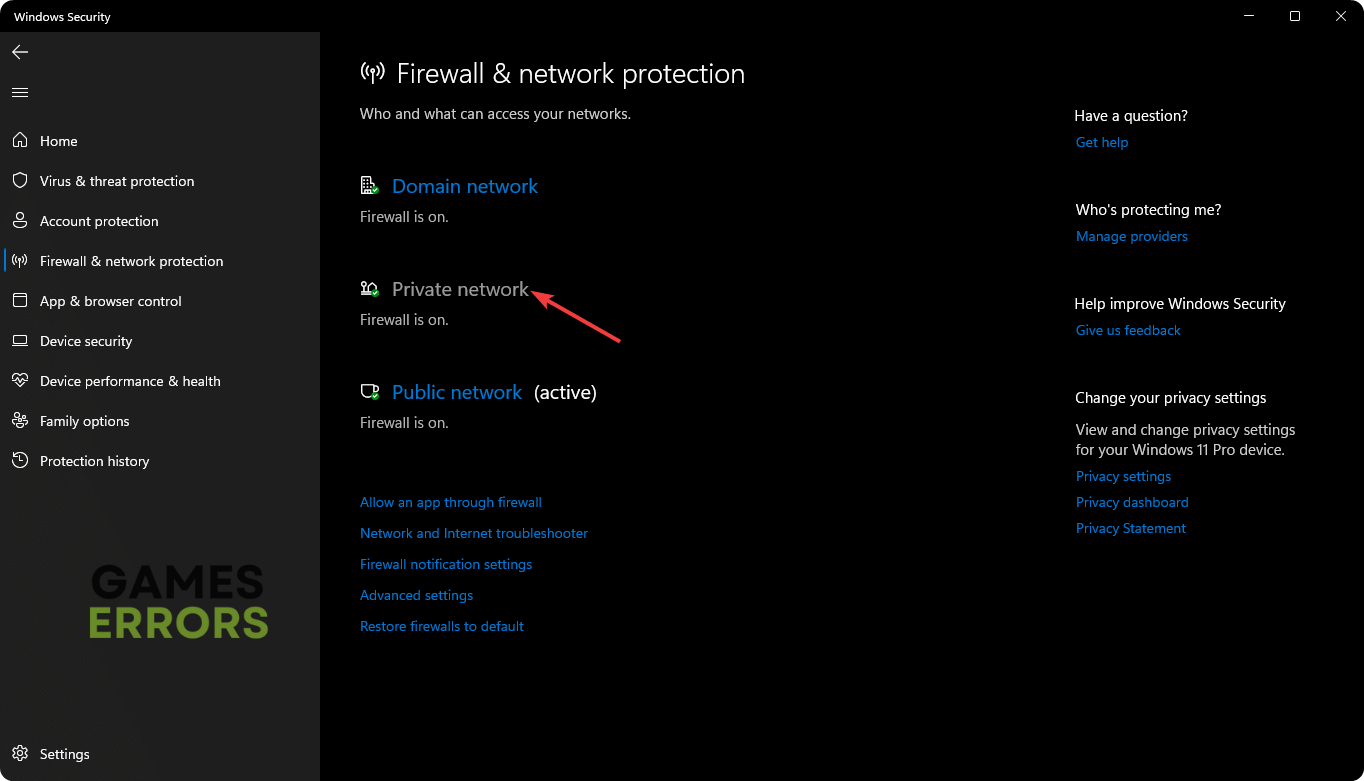 Toggle the switch to off under the Microsoft Defender Firewall section.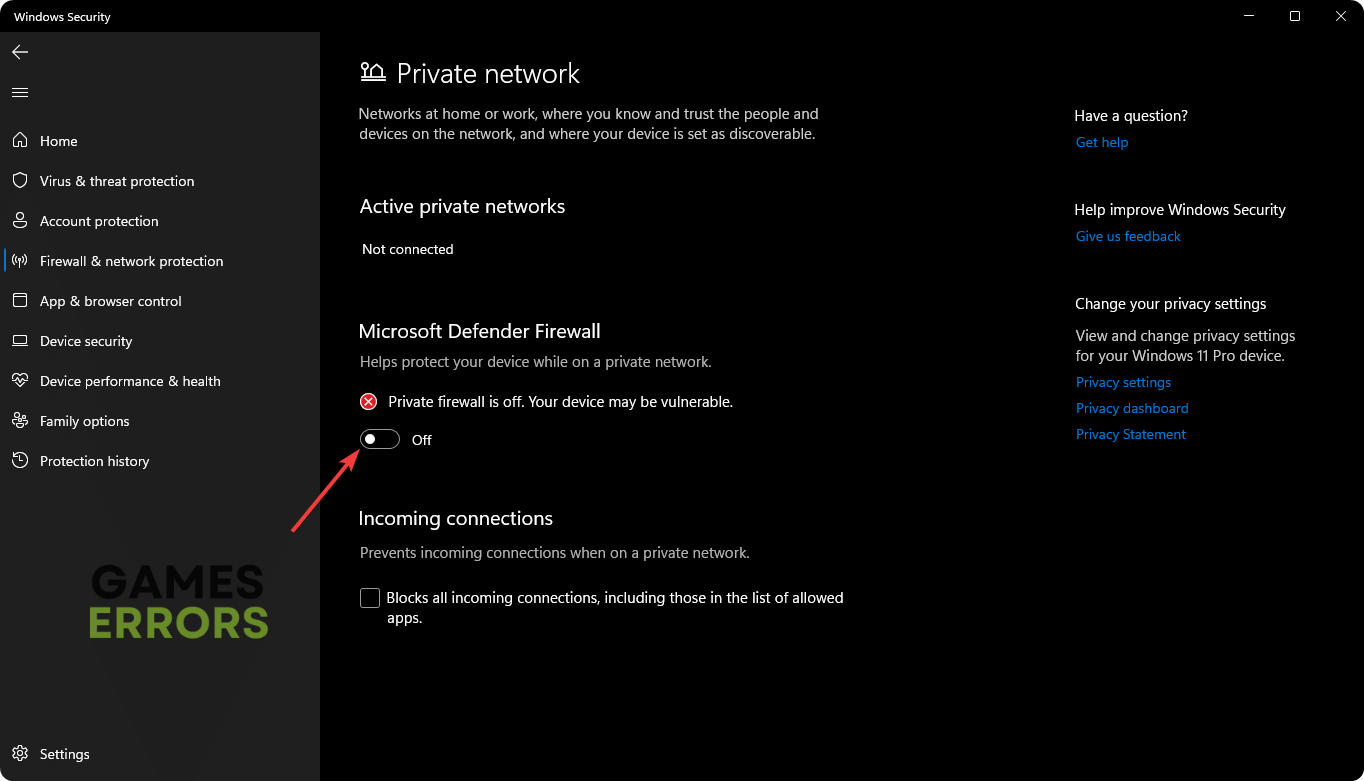 Do the same for the Public Network.
Restart your PC and launch Diablo to see if the issue is solved.
3. Update graphics drivers
Time needed: 4 minutes
Outdated or missing graphic card drivers may trigger errors, including the error c0000005. Updating these drivers to the latest version ensures your graphics drivers function correctly, preventing errors. Here's how to do this:
Run box

Press the Windows key + R to open the run box

Device manager

Type devmgmt. msc and click OK to open Device Manager.

Display adapters

Double-click display adapters to view the list of graphic drivers on your PC.

Update driver

Right-click on the dedicated driver you're using and choose Update driver.

Install

Select Search automatically for drivers and let Windows find and update drivers.

Launch

Launch and play Diablo 4 to see if the issue is solved
You can also install Outbyte Driver Updater – a trusted third-party app that automatically updates and installs your GPU drivers hassle-free. It saves you the hassle and time required to manualy update your drivers.
⇒ Get Outbyte Driver Updater
4. Close unnecessary background applications
Applications like browsers and capture software running in the background take up significant resources and may conflict with game files. This leaves you with minimal memory that Diablo 4 can use to run smoothly. Disabling background programs can help clear your memory usage to ensure the game has enough to operate and minimal interference. Here's how to do this:
Right-click the Windows taskbar and select Task Manager to open it.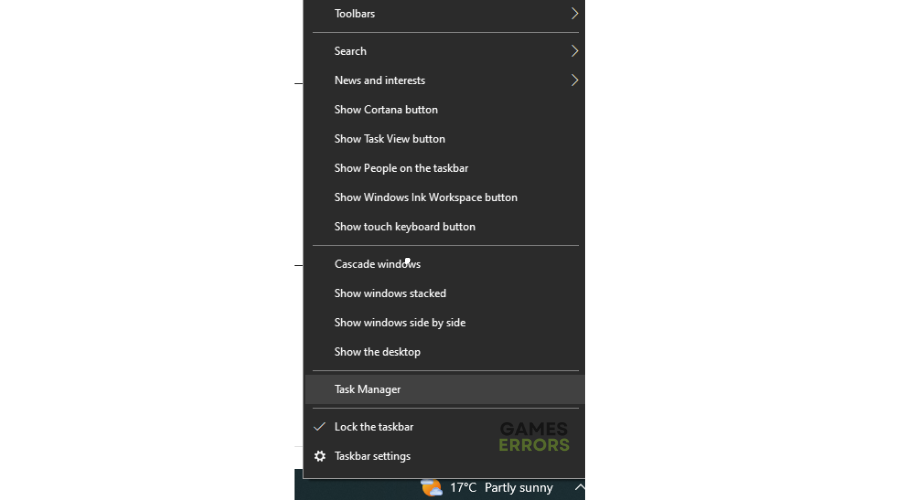 Click on Processes and click on the respective task to select.
Now, click on End Task and repeat the process for other tasks.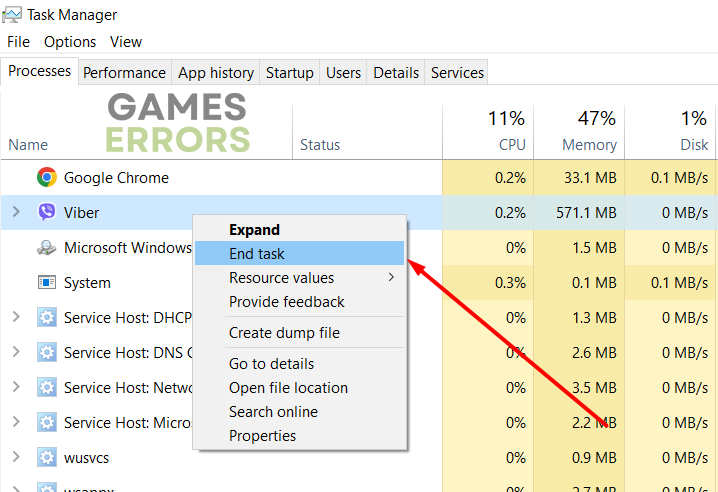 Once done, close Task Manager and reboot the PC.
Launch Diablo 4 to see if the issue is solved.
5. Run the game in windowed mode
Diablo 4 runs in fullscreen mode in full-screen mode by default, which may trigger the error c0000005. But you can also play the game in window mode to fix this error. This means the game will run in a window rather than full-screen mode. Here's how to do this:
Open the Battle.net client on your PC.
Right-click on Diablo IV from the list of options.
Click on Options (Gear icon).
Navigate to Graphics Settings.
On the Display tab, select Windowed mode from the list of options.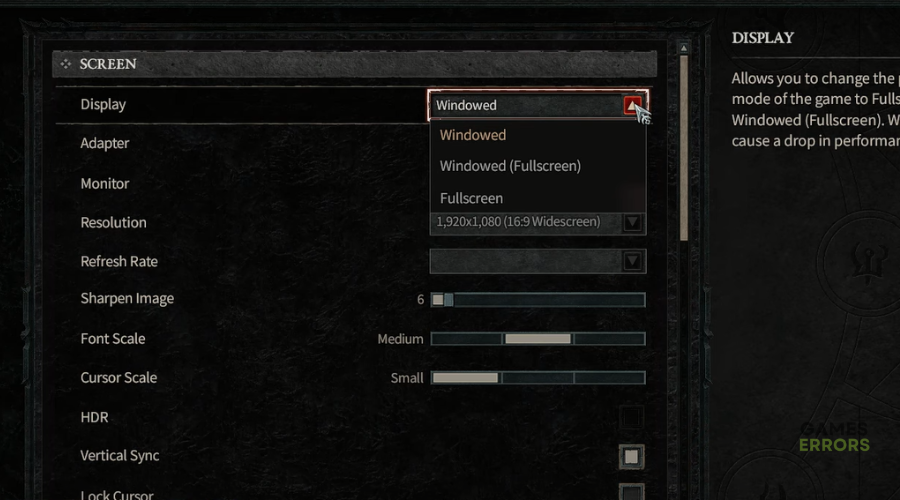 Click OK to save changes.
Relaunch the game to see if the issue is solved.
Related articles
Conclusion
That's it – five proven solutions to help you fix Diablo 4 access violation c0000005 error. Check them out and work down the list to find a solution that works for you. Feel free to leave any additional comments, questions, or fixes below.