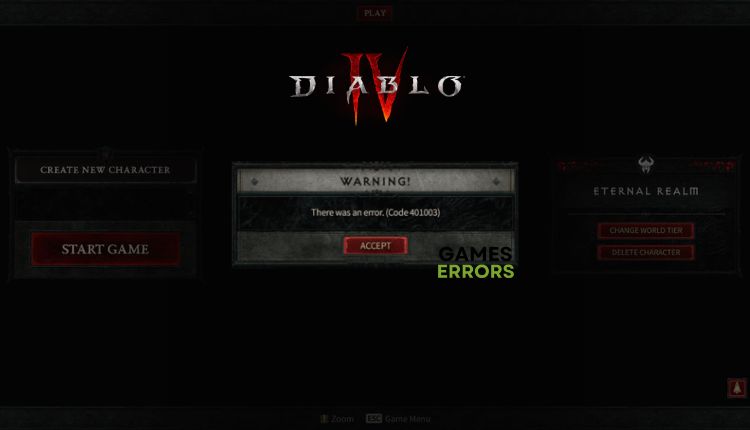 Diablo 4 Error Code 401003: Fix it Quickly
Check our quick guide for efficient solutions to fix Diablo 4 Error Code 401003. 🪄
X
INSTALL BY CLICKING THE DOWNLOAD FILE
If you loved Diablo 3, you won't be disappointed in the new Diablo 4. It's the same winning gaming combination as in the older game but with even more advanced and demanding graphics. Of course, the latest Diablo is a diamond in the rough that will need a few patches to shine. One of the problems that can await you is Diablo 4 Error Code 401003 which occurs when the game client loses connection to the network. This guide will show you how to fix this issue and continue to enjoy this great game.
What is Diablo 4 Error Code 401003?
If you encounter Error Code 401003 in Diablo 4, your game client has disconnected from the network. This is a client-side issue, which means that you need to take troubleshooting measures on your end to resolve it. Once the error occurs, the game will automatically disconnect from the network and try to reconnect. There could be multiple causes for Error Code 401003, so it's important to investigate the issue thoroughly. It could be due to:
problems with the game servers
issues with your internet connection
the network driver is outdated or corrupted
Windows Firewall or antivirus software interferes with the game
too restricted NAT types.
How do I fix error code 401003 in Diablo 4?
Before attempting any complex tasks, it is advisable to complete these easy steps:
If you have gone through the easy steps mentioned earlier and yet you are still encountering error code 401003, then follow these instructions:
1. Update your network driver
Internet connection issues can indicate that you may use an outdated network driver. So update your network driver asap to eliminate error code 401003 in Diablo 4. Do the following:
1. Right-click on Windows Start and select Device Manager.
2. Double-click the Network adapters and right-click on your network card to select Update driver.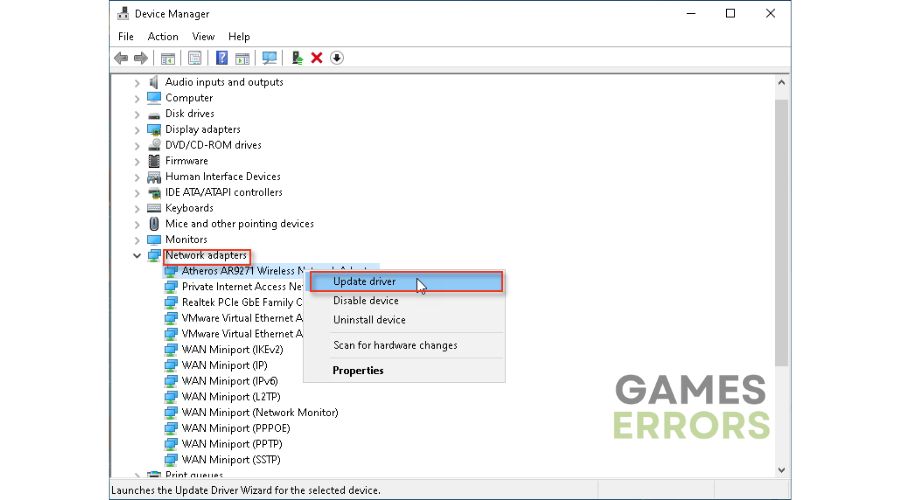 3. Click on the Search automatically for drivers. Wait to finish the update process.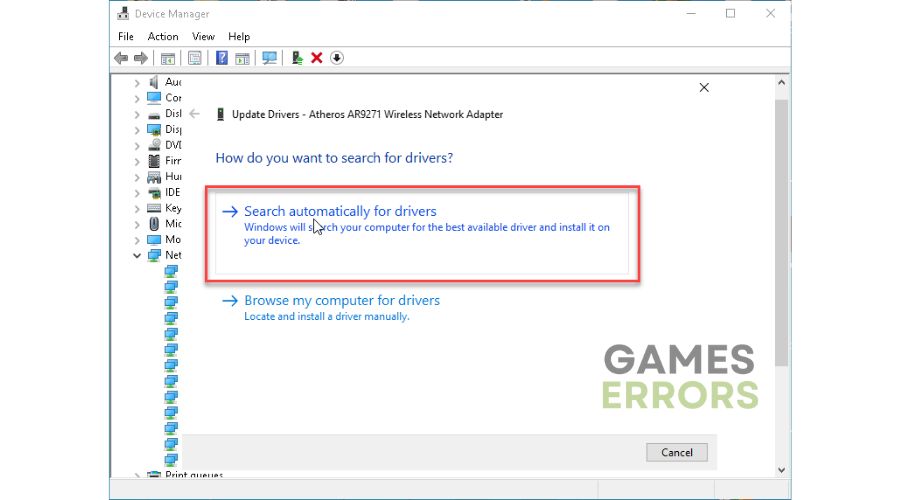 We suggest using Outbyte Driver Updater to ensure your Windows 10/11 drivers are always up-to-date without any effort on your part. This reliable tool scans your system for all drivers and installs the most current versions.
2. Temporarily disable Windows Firewall
Time needed: 1 minute
We recommend temporarily disabling your Windows Firewall and antivirus, but only for troubleshooting the error code 401003 while you want to play Diablo 4. Don't forget to re-enable security protection after you finish playing.
Open the Run dialog box

Press the Win + R keys to launch the Run dialog box. Type; "firewall.cpl" and press Enter.

Set up Windows Defender Firewall

Click on Turn Windows Defender Firewall on or off.

Turn Off Windows Defender Firewall

Click on the Turn Off Windows Defender Firewall. Confirm changes on the OK button.
ℹ️ Apart from a firewall, you may have Diablo 4 Error Code 401003 due to your antivirus software settings. We suggest temporarily turning off Antivirus & Threat Protection or any third-party antivirus software installed on your computer.
3. Flush DNS cache
If you're experiencing Diablo 4 Error Code 401003, flushing your DNS cache can potentially resolve security and internet issues. This involves removing any IP addresses or DNS records stored in the cache. To accomplish this, follow these steps:
1. Press the Win+Q keys and type cmd in the search bar.
2. Right-click on the Command Prompt and select Run as administrator.
3. Type: "ipconfig /flushdns" and press Enter; then type: "ipconfig /registerdns" and press Enter; then type: "ipconfig /release" and press Enter.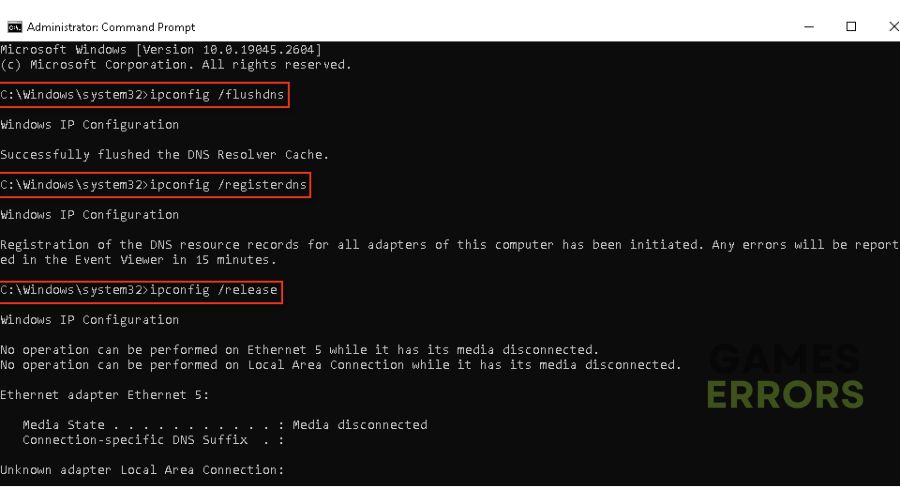 4. Type: "ipconfig /renew" and press Enter; then type: "netsh winsock reset" and press Enter.
5. Reboot the PC and check if Diablo 4 error code 401003 is gone.
4. Enable UPnP
To ensure a seamless connection to the servers, you may need to access your router's settings and set specific network parameters. Restricted NAT Type could cause connection errors, but enabling UPnP is a simple solution to overcome this limitation.
1. Log into your router's admin panel.
2. Find the UPnP setting in the router menu.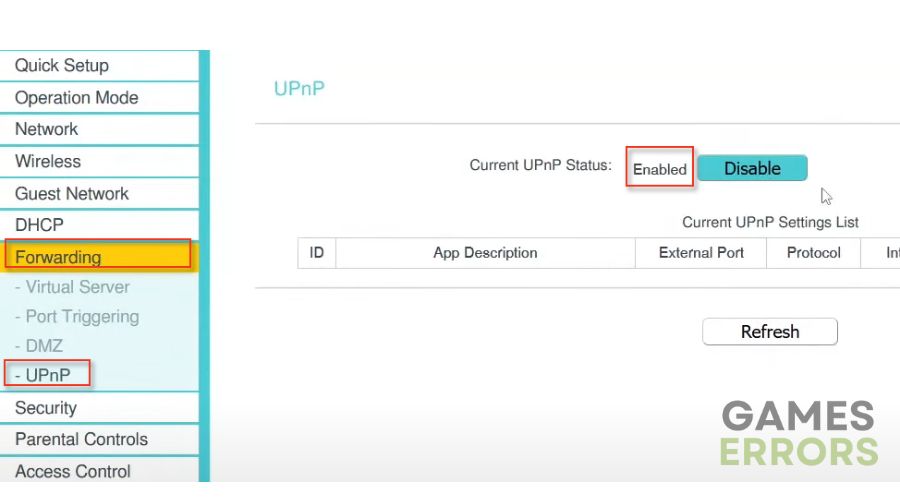 3. Click on Enable. Save changes and close the rooter settings menu.
4. Run Diablo 4 to check if the issue is gone.
5. Forward ports
UPnP performs automated port forwarding, which can lead to an insecure connection vulnerable to malware. If the Diablo 4 Error Code 401003 is resolved after enabling UPnP, we advise you to disable UPnP after you finish playing. If you find it tedious to do it every time, the solution is manual port forwarding. Here's how to do it:
1. Log into your router's admin panel.
2. Disable UPnP and choose the Forwarding option.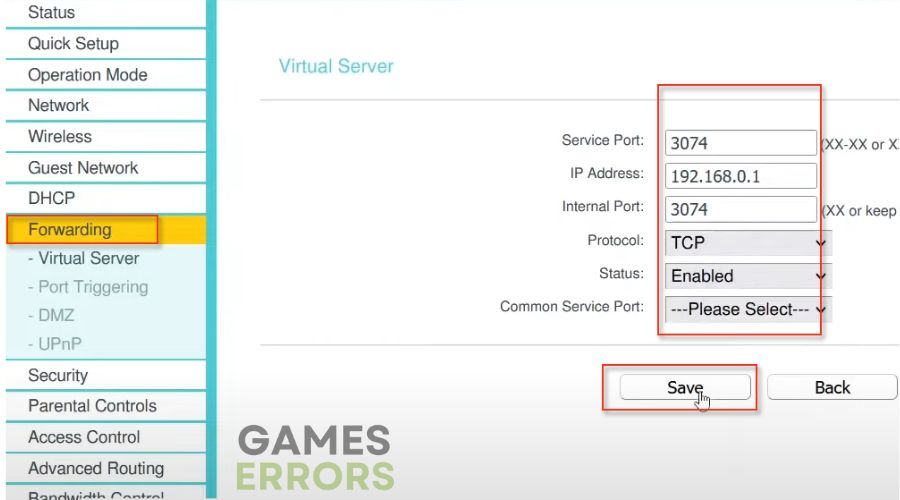 3. For Diablo 4, use the following specific input ports depending on your gaming platform: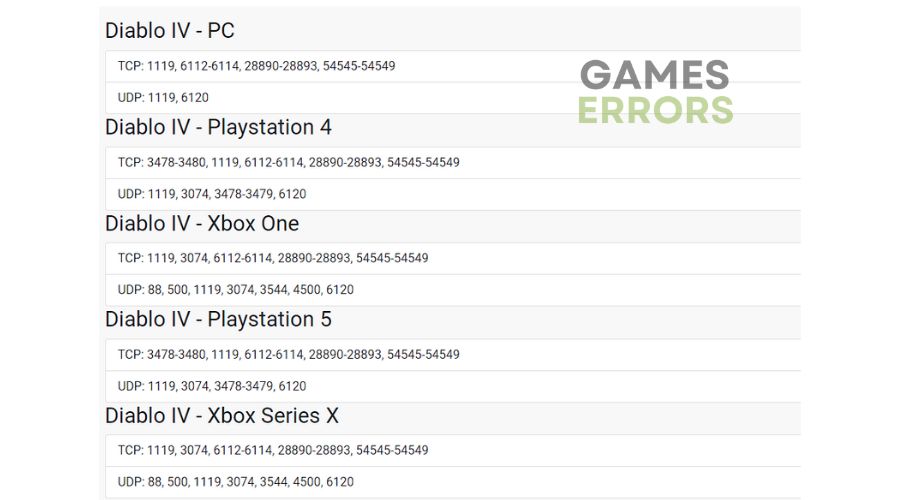 4. Add new ports in the boxes, for example, for the Xbox console: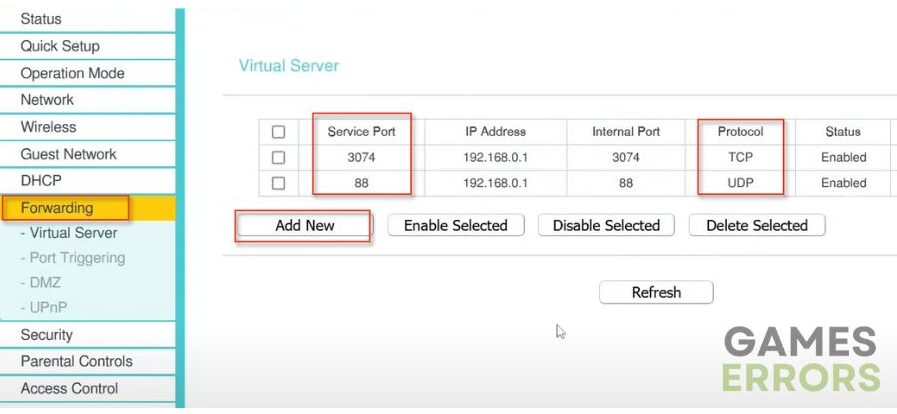 Conclusion
We hope our step-by-step guide helped you fix Diablo 4 Error Code 401003. However, if you've tried all the steps above but still have problems, don't hesitate to contact Diablo 4 support and describe your issue. Also, if you have any additional questions or suggestions, comment below.