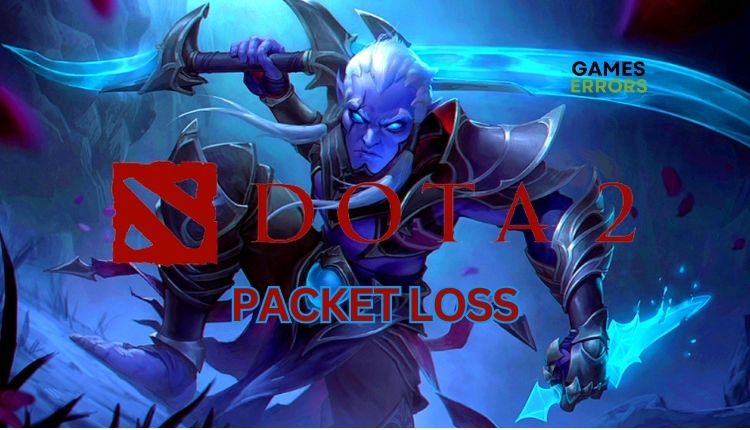 DOTA 2 Packet Loss: How to Fix It Now
Need help with packet loss in Dota 2? We can give you tips to solve it. 👍
If you are a fan of MOBAs, then Dota 2 is the game for you. Despite its steep learning curve, Dota 2 offers an enriching gaming experience that is hard to find elsewhere on PC. However, you can encounter packet loss while playing, leading to stuttering and lags. Dealing with this issue while playing can be frustrating, but we're here to help. We'll be sharing some effective methods to fix Dota 2 packet loss.
Why do I have high packet loss Dota 2?
There are various reasons why packet loss may occur, such as network congestion, server problems, unstable internet connection, or faulty hardware. These issues can lead to significant delays, long response times, or even disconnections from the Dota 2 server, making playing the game difficult or impossible. Fixing packet loss can help ensure a smoother and more enjoyable gaming experience.
How do I fix packet loss in Dota 2?
Before tackling more complex tasks, we suggest beginning with these straightforward steps:
If you are still encountering packet loss in Dota 2, then follow these tips:
1. Disable network power saving
Time needed: 3 minutes
Disable any power-saving settings that might limit the network to save energy for the best network performance in Dota 2 with no packet loss.
Open the Run dialog box

Press Win+R to show the Run dialog box. Type; "ncpa.cpl" and hit Enter.


Right-click on your network adapter and choose Properties

On the Properties dialog box, click Configure button.

Select the Power Management tab

Uncheck the option – Allow the computer to turn off this device to save power.

Select Advanced tab

Disable any power-saving features, such as Energy-Efficient Ethernet, Green Ethernet, or Power saving mode. Confirm changes on OK and restart your PC.
2. Update your network driver
If you notice packet loss while playing Dota 2, it could be a sign that your network driver is outdated. To fix this, you should update your network driver:
👉Update driver through Device Manager
1. Right-click Windows Start and select Device Manager.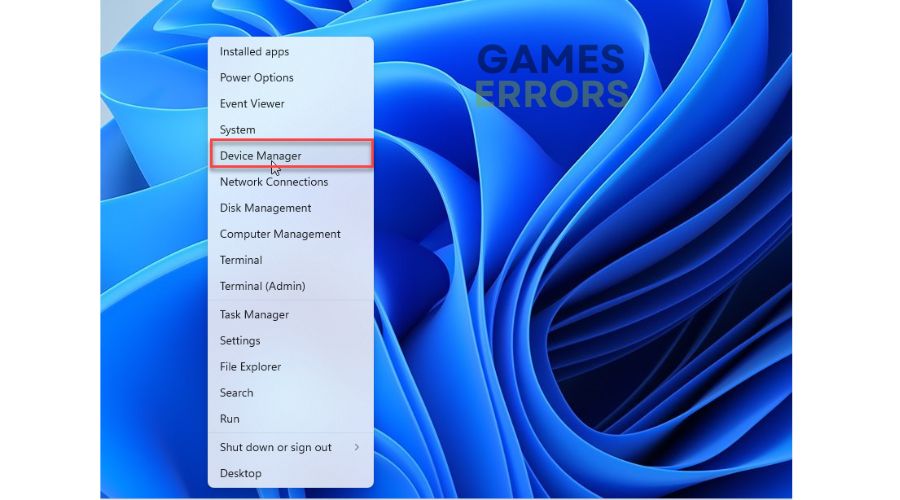 2. Double-click the Network adapters and right-click on your network card to select Update driver.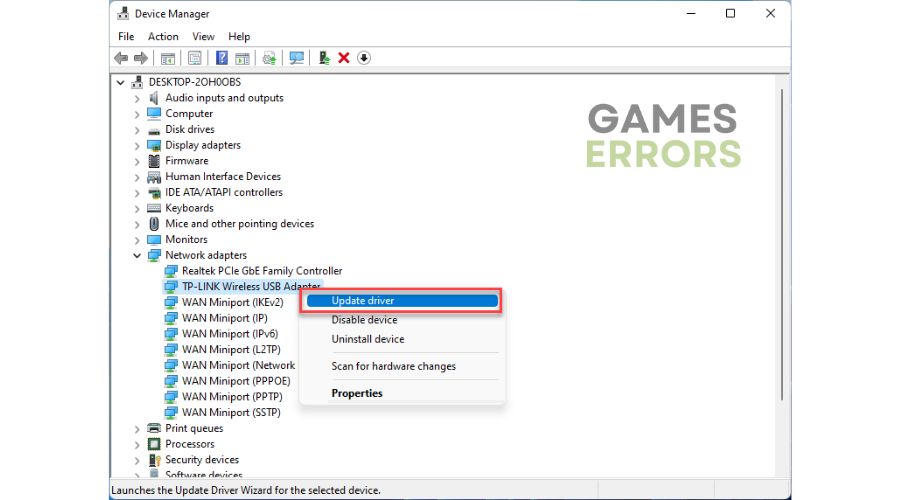 3. Click on the Search automatically for drivers and follow the on-screen guide to finish the update process.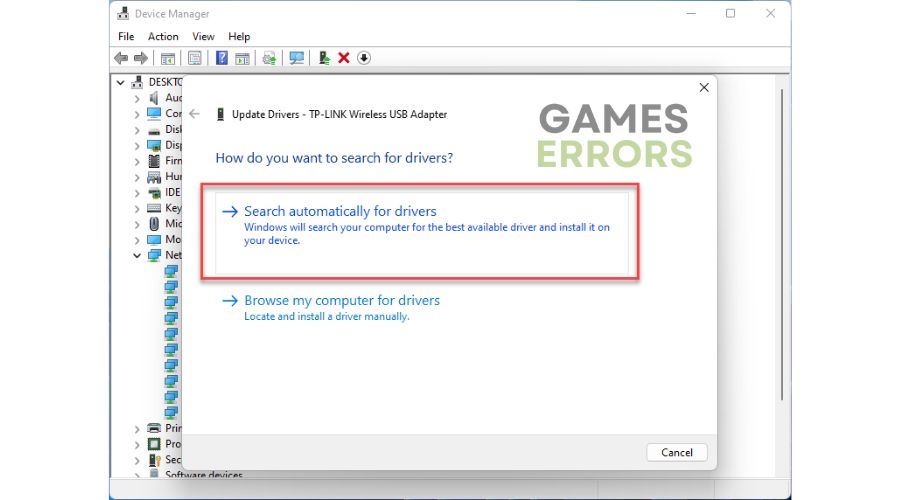 👉Download the driver through a web browser
Depending on the model of your network card, download the latest driver from the manufacturer's website (e.g., Intel, Realtek, etc.)
👉Use Outbyte Driver Updater
If you're tired of the hassle of updating your Windows PC system drivers manually or searching for genuine drivers online, we recommend using Outbyte Driver Updater. This tool automates the entire process, resulting in a faster and more dependable solution.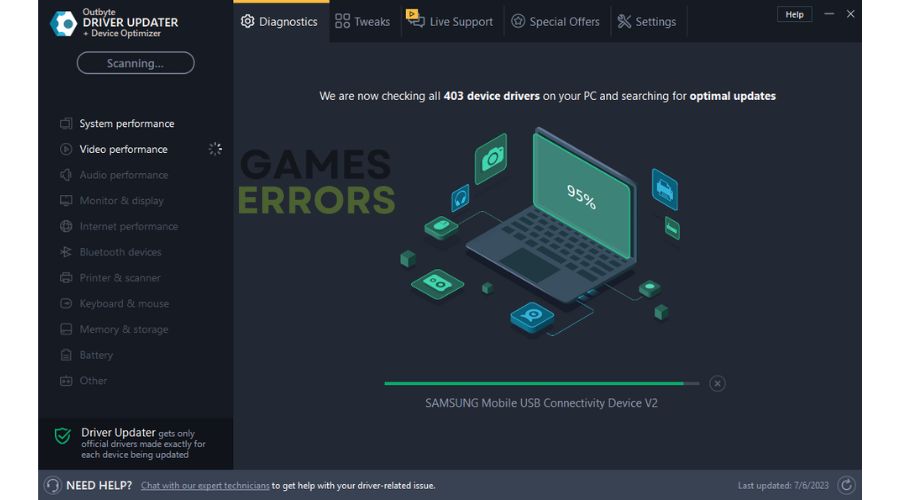 ⇒ Get Outbyte Driver Updater
3. Adjust delivery optimization
Delivery Optimization is a valuable feature that automatically downloads updates from Windows, Microsoft Store, and other Microsoft products. Doing so lets your PC share parts of these updates and apps with other devices on your local network or the internet. However, it's important to set up Delivery Optimization correctly to prevent it from slowing down your internet traffic and causing packet loss in games like Dota 2.
1. Press Win+R to show the Run dialog box.
2. Type; "ms-settings:delivery-optimization" and hit Enter.
3. Toggle OFF the option Allow downloads from other PCs.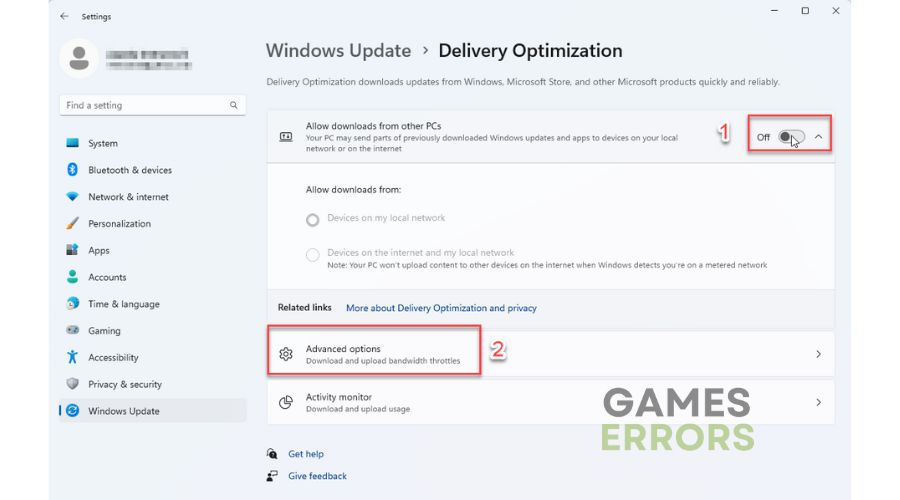 4. Select Advanced options.
5. For Download settings, switch to the Percentage of measured bandwidth, limiting both percentage bars to a minimum (5%).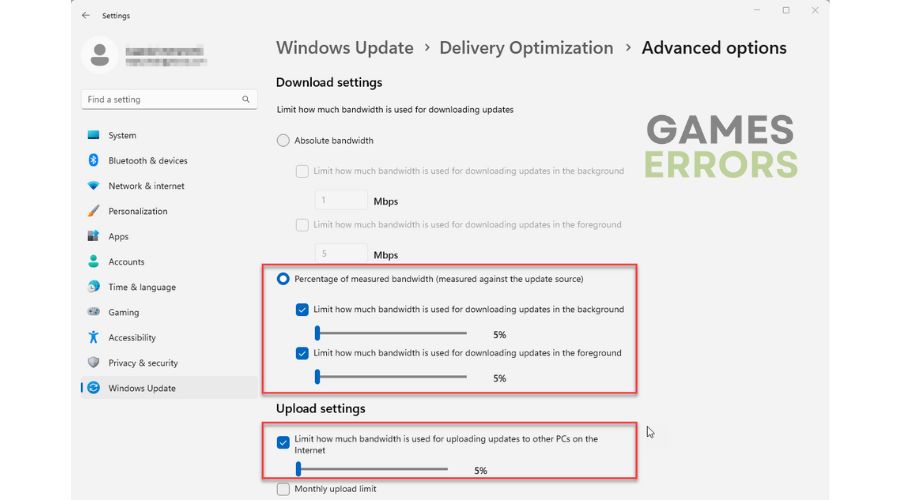 6. Limit the first bar to a minimum (5%) for Upload settings.
4. Use a VPN
For a seamless gaming experience, we advise using a reliable VPN service such as ExpressVPN. This will prevent high ping and packet loss, particularly if your ISP limits connection.
1. Download and install ExpressVPN.
2. Click on Sign In.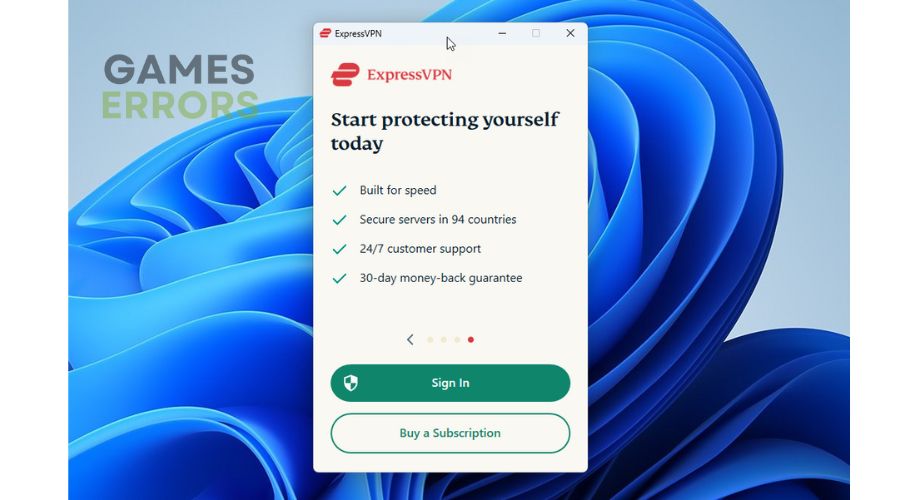 3. Connect to a server of your choice.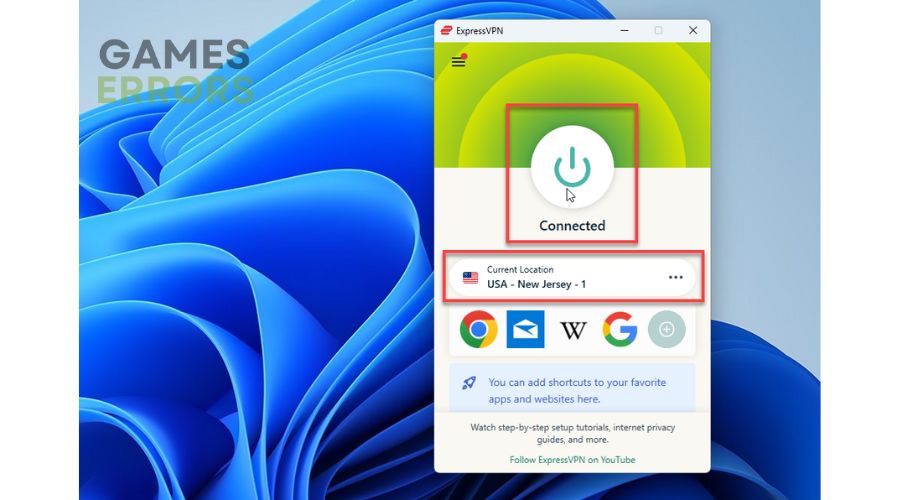 4. Launch Dota 2 to check if the packet loss is gone.
✅Extra steps
Do you still have packet loss in Dota 2? Here are some additional options to consider:
Update the game.
Remove all unnecessary devices from the WiFi network, such as mobile phones, TVs, laptops, etc.
Use a wired connection instead of a wireless one.
Close all unnecessary apps running in the background.
Temporarily turn off the firewall and third-party antivirus software.
Use public DNS servers like Google's.
Conclusion
If you are encountering packet loss while playing Dota 2, it's recommended that you check for any server or internet connection issues. You can also try disabling network power saving, updating your network driver, configuring delivery optimization, disabling unnecessary background apps, or using a trustworthy VPN service. Should you have any additional questions or concerns, feel free to leave a comment below, and we will gladly assist you.