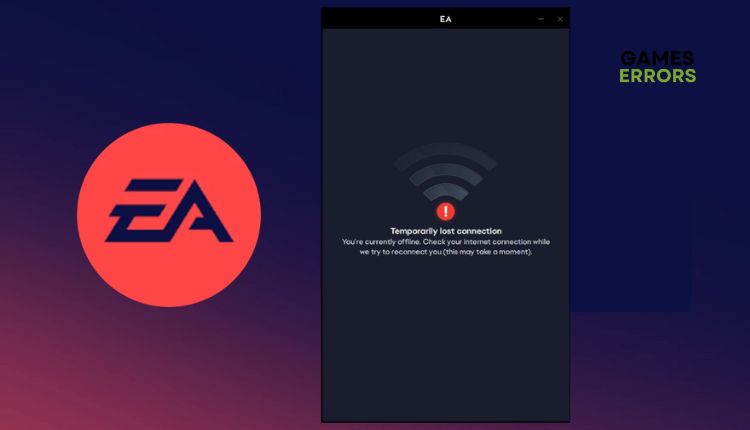 EA App Temporarily Lost Connection: How To Fix
EA App "Temporarily Lost Connection" error could be caused by server problems or connection issues on your end. Try our fix. 🛠
You may have noticed that the EA App (EA) has some issues with optimization and bugs. It crashes frequently, displays errors in the game library, and consumes more system resources than older Origin. Also, EA sometimes fails to launch games and has a continuous background process that collects data while using additional resources. Due to the above issues, you probably experienced a Temporarily lost connection error when launching EA App. For this reason, many EA games are unplayable because you can no longer access the service. This guide shows you how to fix this problem and continue playing.
Why does EA app keep saying temporarily lost connection?
There are several possible reasons for this error, including problems with the server or issues on your end:
Internet connection is slow or unstable
outdated system drivers
corrupted system files
game launcher issues
firewall and antivirus block the EA App
DNS settings
How do I fix a Temporarily Lost Connection error in EA App?
Before attempting anything more complex, start with these simple steps:
Check the server status and other issues. Wait if the service is down.
Power cycle your modem and router (unplug the power cords and plug them back in for one minute).
Check and verify if you have internet connection problems.
Close all heavy third-party apps running in the background.
After you have completed the pre-checks and still encounter connection errors follow these steps:
1. Temporarily disable firewall and antivirus software
Often, firewall and antivirus software may mistake your games or applications for viruses, leading to a Temporarily Lost Connection in EA App. To avoid this issue, we recommend you disable these security programs temporarily.
1. Press the Win+ R keys to launch the Run dialog box.
2. Type; "firewall.cpl" in the run dialog box and press Enter.
3. Select Turn Windows Defender Firewall on or off.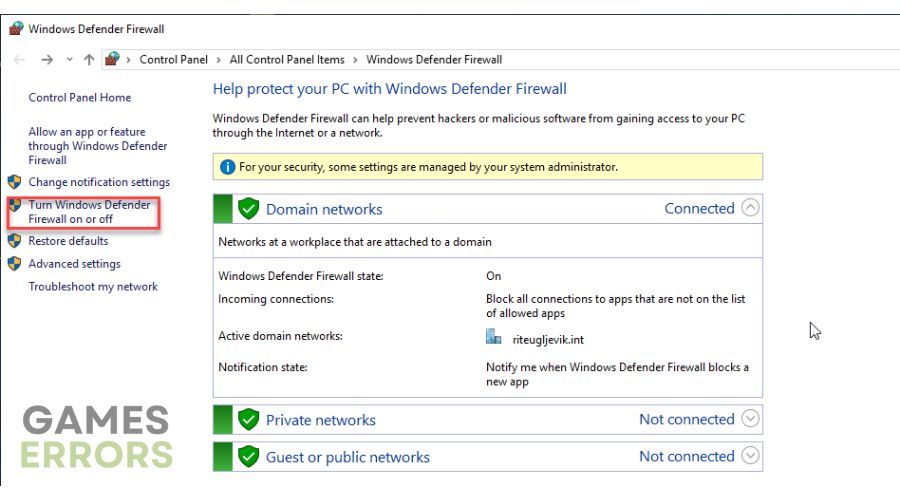 4. Select Turn off Windows Defender Firewall for Domain, Private, and Public networks.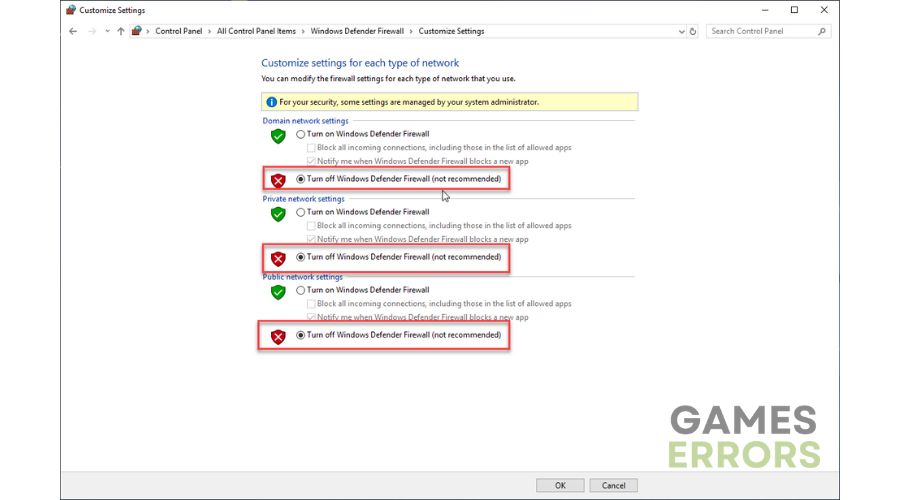 5. Now, click on Windows Start and select Settings from a quick menu.
6. Click on Update & Security.
7. Select a Virus & Treat protection and then Manage settings.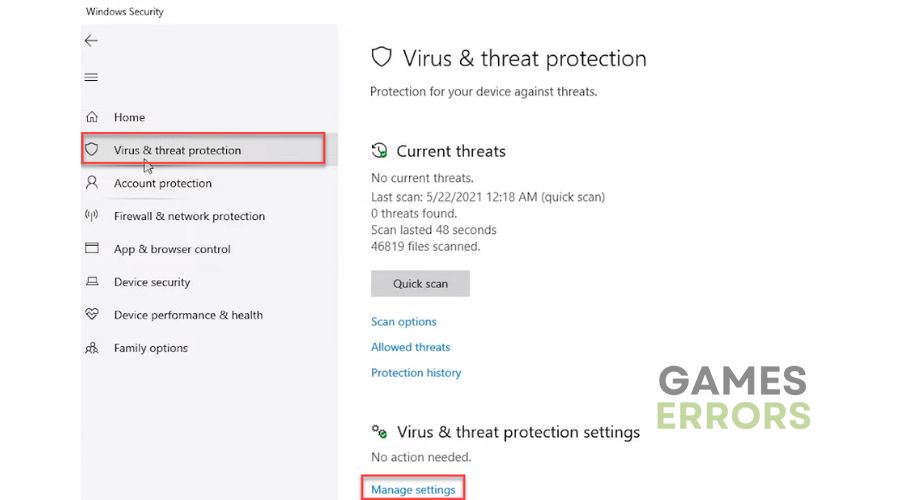 8. Toggle off Real-time protection.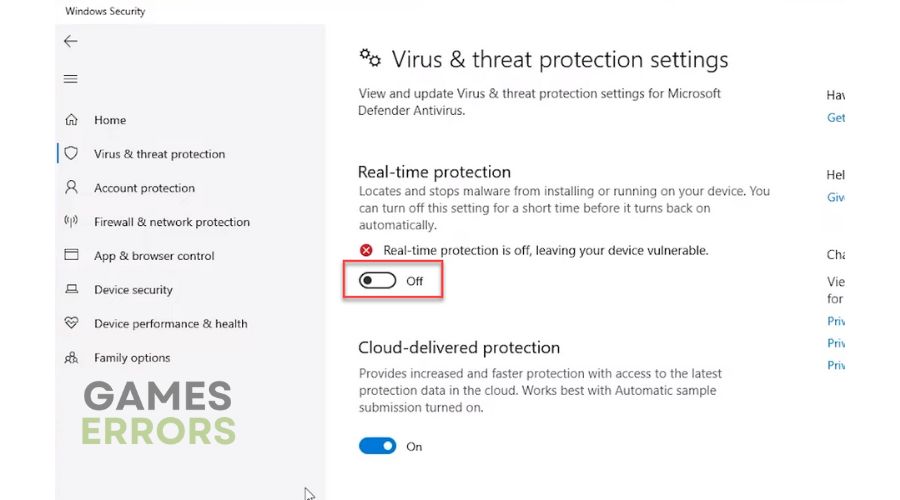 ℹ️ We recommend disabling any third-party antivirus software (Avast, Kaspersky, etc.) you may have installed instead of Windows Virus & Treat Protection. Reactivate your antivirus and firewall once you have completed the troubleshooting process.
2. Update system drivers
If your EA App has a Temporarily Lost Connection error, it could be due to outdated or corrupted system drivers. Do the following for updating network driver example:
1. Right-click Windows Start and select Device Manager.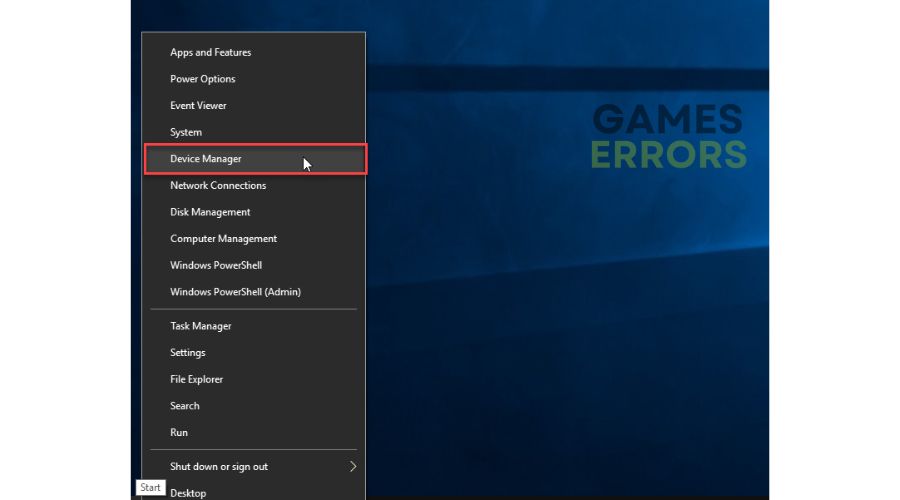 2. Double-click the Network adapters and right-click on your network card to select Update driver.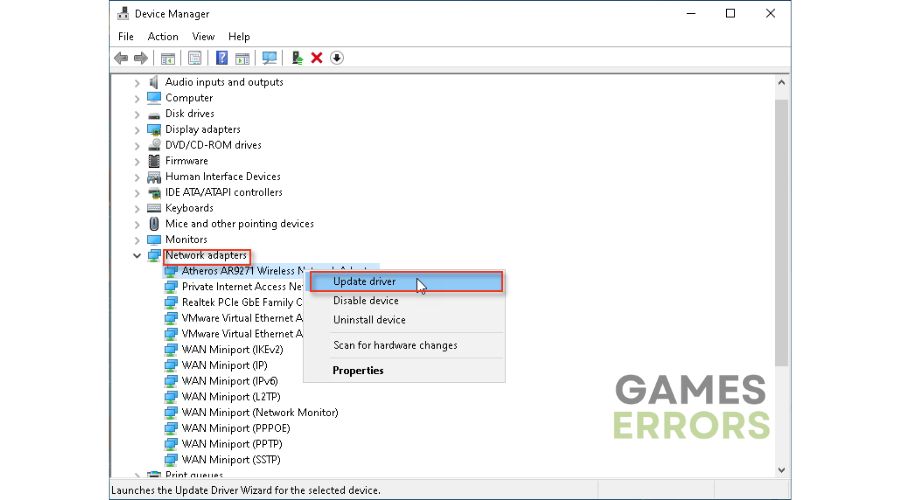 3. Refer to the on-screen instructions to install the most recent version of the network driver.
If you're seeking a more straightforward approach to updating your system's drivers, we suggest utilizing Outbyte Driver Updater. This dependable tool guarantees that your hardware always has the most current and authentic drivers, saving you precious time that manual updates would consume.
3. Change your DNS
If you're experiencing difficulties connecting to EA servers, using Google's DNS could resolve the problem. Do the following:
1. Press the Win+R keys to open the Run dialog box.
2. Type; "ncpa. cpl" and press Enter.
3. Right-click on your network adapter, and select Properties.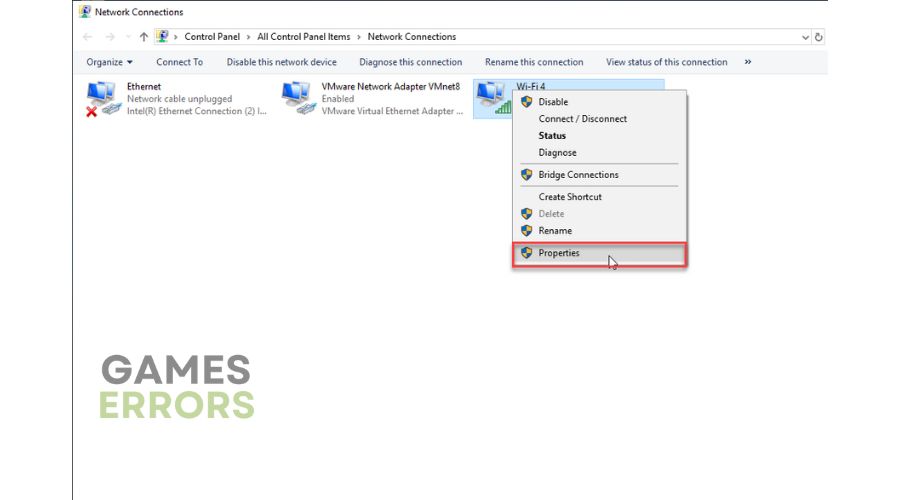 4. Choose Internet Protocol Version 4 (TCP/IPv4) and click the Properties button.
5. For the Preferred DNS server, type: 8.8.8.8, and for the Alternate DNS server, type: 8.8.4.4.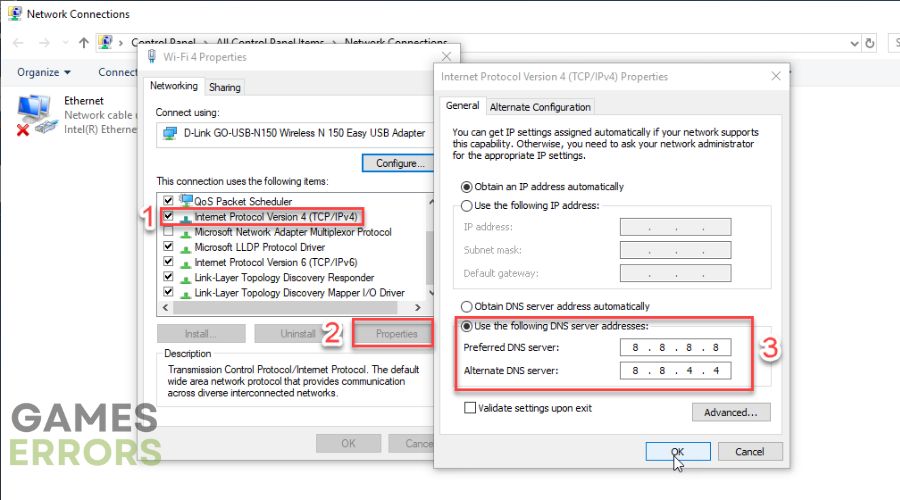 6. Confirm changes on the OK and restart your PC.
4. Recovery EA App
Time needed: 3 minutes
If you're experiencing a Temporarily Lost Connection error in the EA App, it may be caused by corrupted app caches. To fix this problem, we recommend clearing the EA cache.
Open EA App

Click the three dashes in the far-left corner of the EA App.

Select App Recovery

Go to Help>App Recovery.

Click on the Clear Cache

After choosing App Recovery, confirm the action with the Clear Cache button.

Restart EA App

EA App will reset, and you must log in again. Check if the "Temporarily Lost Connection" error is gone.
🧿Extra steps:
EA App Temporarily Lost Connection error persists? Then consider these options:
Update Windows to the latest version.
Run the EA App as an administrator.
Try to use a VPN.
Sync date and time.
Perform clean boot (Ctrl+Shift+Esc and Disable all unnecessary apps from Startup).
Reinstall EA App.
Conclusion
We have provided valuable tips to resolve the "Temporarily Lost Connection" error on your EA App. Share in the comments section below which solution worked for you or if you have any additional practical solutions that we may have overlooked.
If you encounter any issues or errors while playing your favorite games and require support, feel free to contact us here. Our team is always ready to assist you and ensure your gaming experience is seamless and enjoyable.