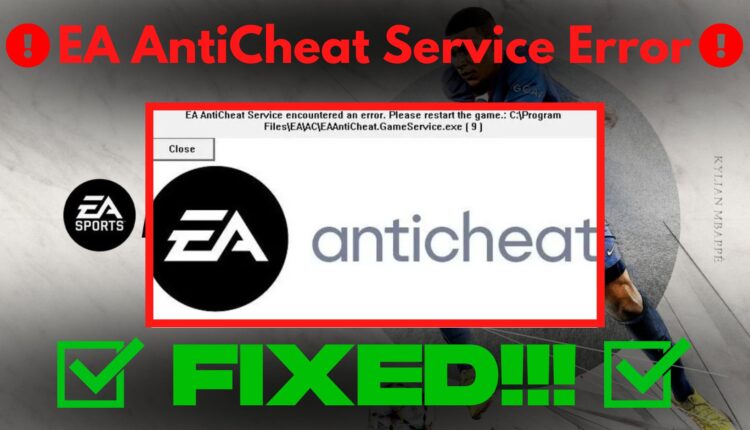 Fix EA Fifa 23 AntiCheat Error [Ultimate Guide]
X
INSTALL BY CLICKING THE DOWNLOAD FILE
Fifa 23 players have reported that their screens get stuck when they launch the game displaying EA Fifa 23 anti cheat Error with the "EA AntiCheat Service encountered an error. Please restart the game" message. When you encounter this error, FIFA 23 may crash or return to your desktop, making it difficult for you to start the game.
Why does FIFA 23 keep crashing?
There are many various reasons why FIFA 23 keeps crashing, which is the question we are trying to solve. The most frequent and well-known reason for this game crash is the EA AntiCheat error, which makes it practically difficult for players to enjoy the game.
Restarting your game is the first and most basic solution for the FIFA 23 EA Anti Cheat error, and it might work. Even though it seems ridiculous, this is exactly what is found to be effective, so it is worth a shot, to begin with.
There are a few more methods you can do if the error message, freezing, or crashing persists, check out our ultimate guide below.
Table of contents:
1. Close unnecessary background apps
The reason your PC keeps crashing by displaying "EA AntiCheat Service encountered an error" when you are playing Fifa 23 may be because multiple programs are using excessive amounts of resources in the background. To add extra RAM and CPU, use Task Manager to terminate unnecessary programs.
Open Task Manager (Shift + Ctrl + Esc)
Under the Processes tab, look at the CPU, Memory, and Disk columns. If any of these columns will reach 100%, your computer is working incredibly hard and utilizing a lot of resources.
Choose a program that is eating your CPU and you don't need it, then click the End Task button to terminate it.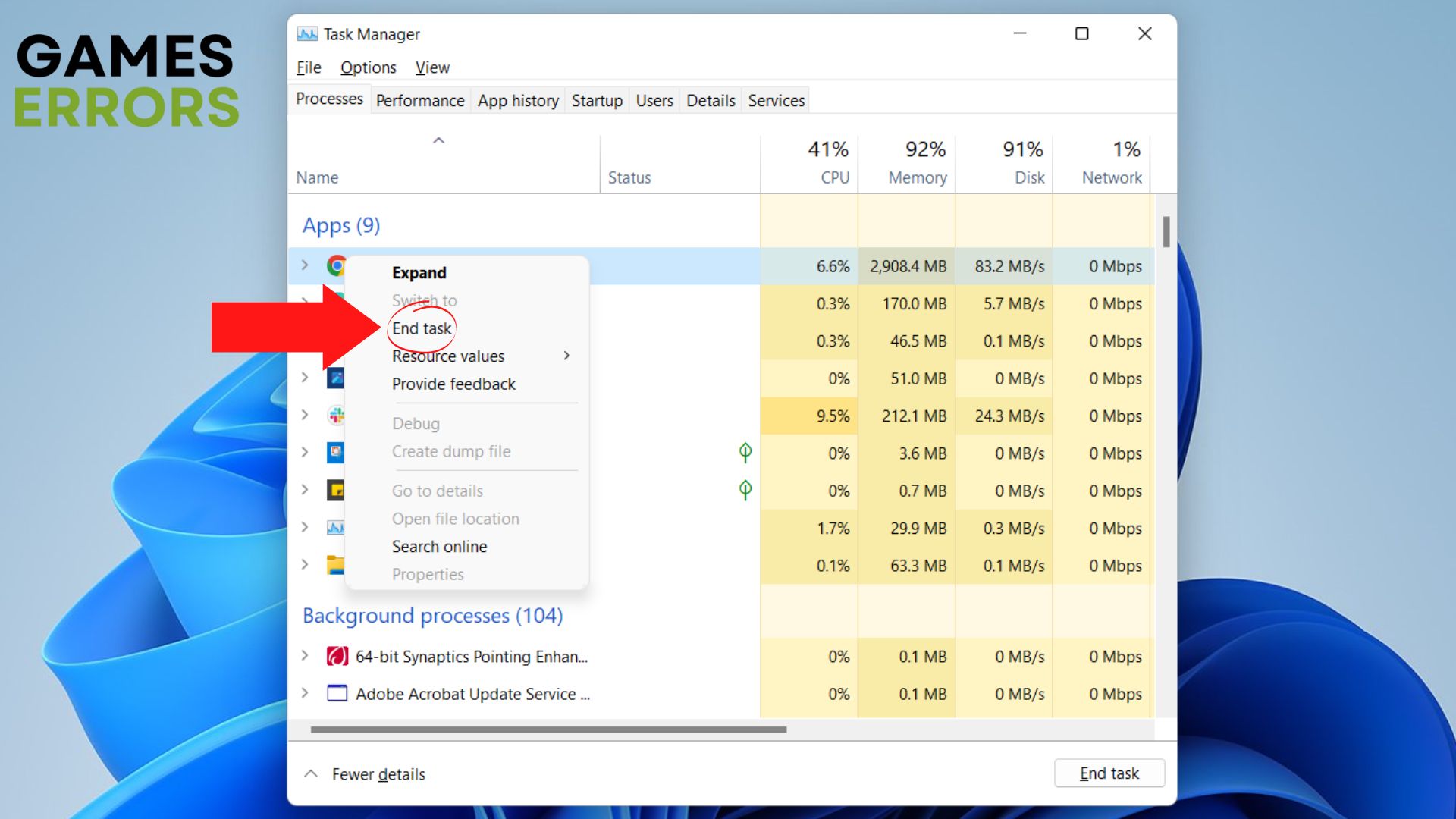 2. Check the server status
The EA Fifa 23 anticheat Error might occur when FIFA 23 is offline for maintenance or experiencing technical difficulties. So, checking the server status before attempting any additional fixes would be wise.
3. Verify and fix corrupted game files
When installing or updating a game, corrupted or missing game files on your PC could occasionally cause you a lot of trouble. It isn't much you can do to prevent the problem from occurring. However, the majority of game launchers do have a built-in feature that allows you to automatically validate and restore the game files whenever you run into problems. How to do it:
Origin users:
Open the Origin client on your PC.
Go to My Game Library

and find

FIFA 23

.

Now, click on Settings

, then

select

Repair

.

Wait for the process to be completed.
Restart your PC to apply changes.
Steam users:
Open Steam and click on Library.
Right-click on FIFA 23 from the list of installed games.
Click on Properties, then head to Local Files.
Click on Verify Integrity of Game Files.
You will have to wait till the process is done.
Once done, restart your PC.
Epic Games Launcher users:
Open the Epic Games Launcher, then click on Library.
Heat to the three-dots icon and click on it.
Click on FIFA 23.
Click on Verify and wait for the process to complete.
Restart the Epic Games Launcher.
4. Uninstall & reinstall EA Fifa 23 Anti-Cheat
FIFA 23 may occasionally experience anti-cheat issues due to faulty or broken EA anti-cheat software. First, uninstall the EA AntiCheat, here is how you do it:
Locate the EA AntiCheat installer in the folder (C:\Program Files\EA\AC).
Click and launch EAAntiCheat.Installer.exe.
Click Uninstall.
Reinstall the EA AntiCheat installer
Head to the official EA website.
Download the EA anticheat.
Install it.
Restart your PC.
5. Make Steam or Origin run as an Administrator
On a desktop computer or by using the start menu, right-click the Origin or Steam software. When the pop-up window displays, choose "run as administrator" and then permit the program to make changes. Launch FIFA 23 as usual.
6. Reinstall Fifa 23
Try reinstalling the game from scratch to fix the problem if nothing else has worked up to this point. When the game is irreparably ruined, you should consider this.
Run Steam or Origin as administrator, locate FIFA 23 and uninstall it.
Then, download and install the game again.
7. Update your GPU drivers
Update your graphics driver immediately. If your GPU driver is out-of-date or damaged, you could experience several issues. Additionally, it will assist you in resolving the EA Anticheat Error. Here is how you do it:
Search for Device Manager and open the app.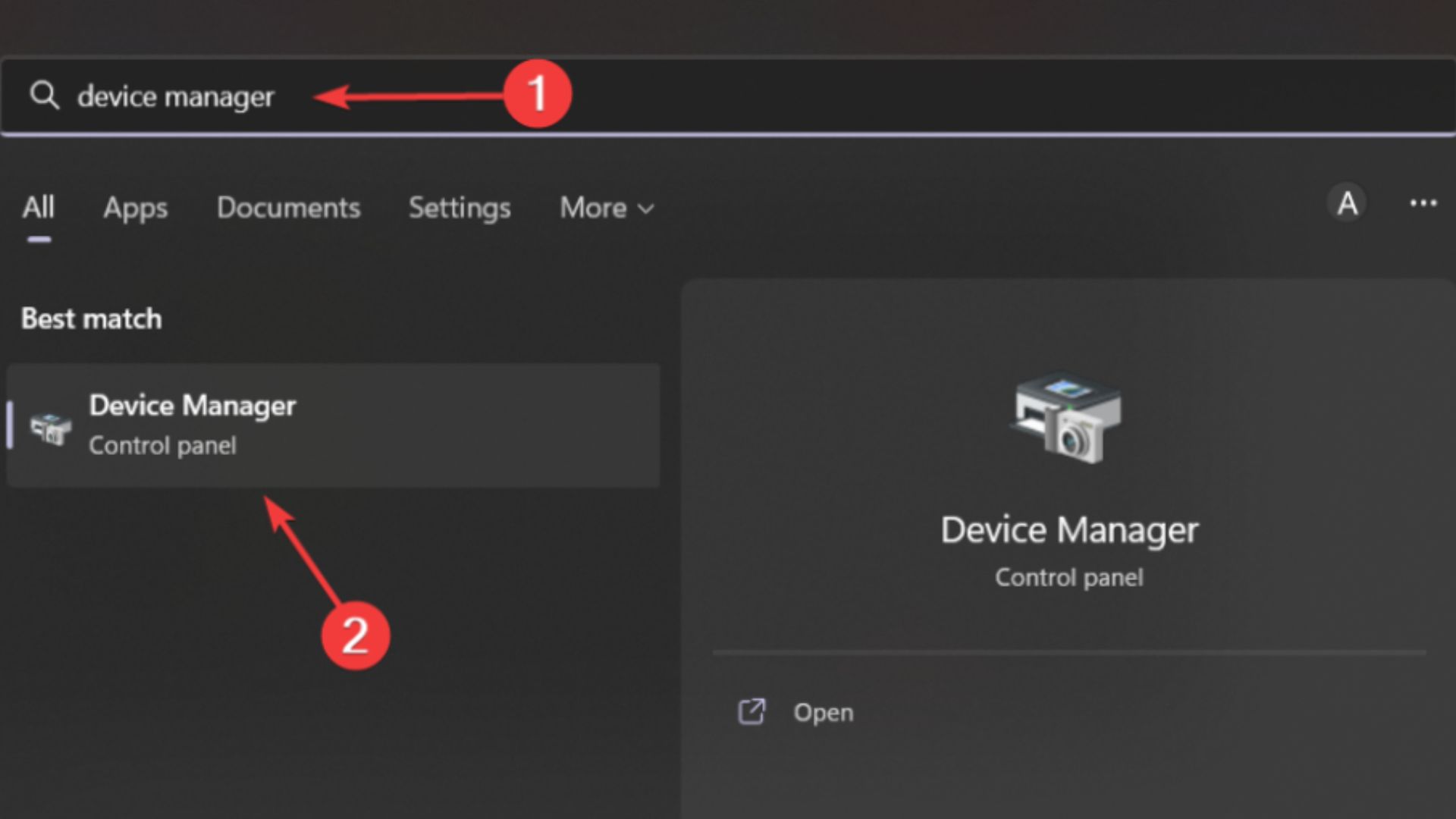 2. Expand Display adapters, right-click the one you are using, then select Update driver.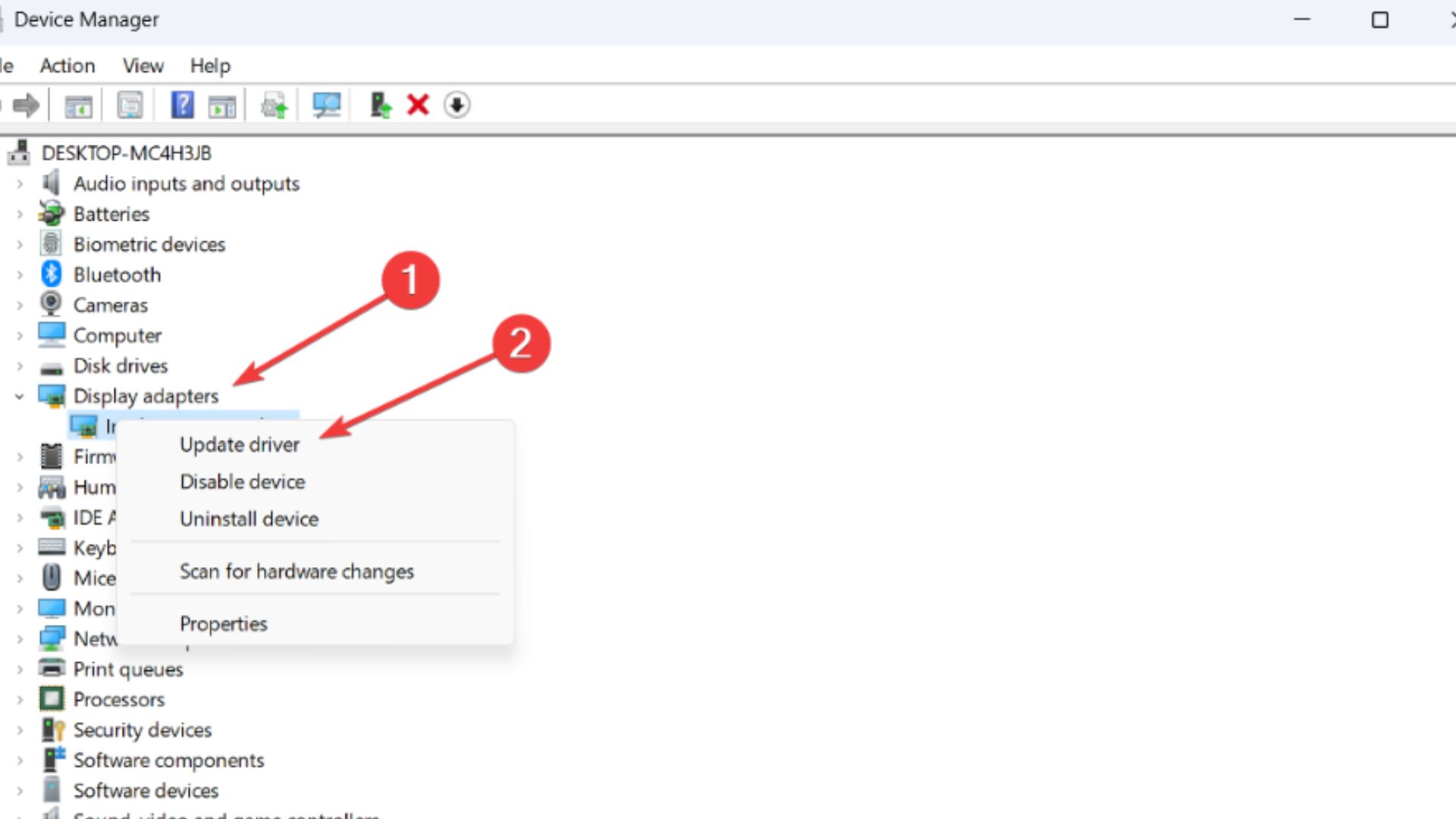 3. Click on Search automatically for drivers.
Knowing that you can update your drivers automatically with a specialized third-party app like DriverFix will help you when updating your GPU driver manually can be difficult or time-consuming. You can use it to update any driver, and it only takes a few clicks to complete the process. Here's how:
Launch Driverfix and it will start scanning.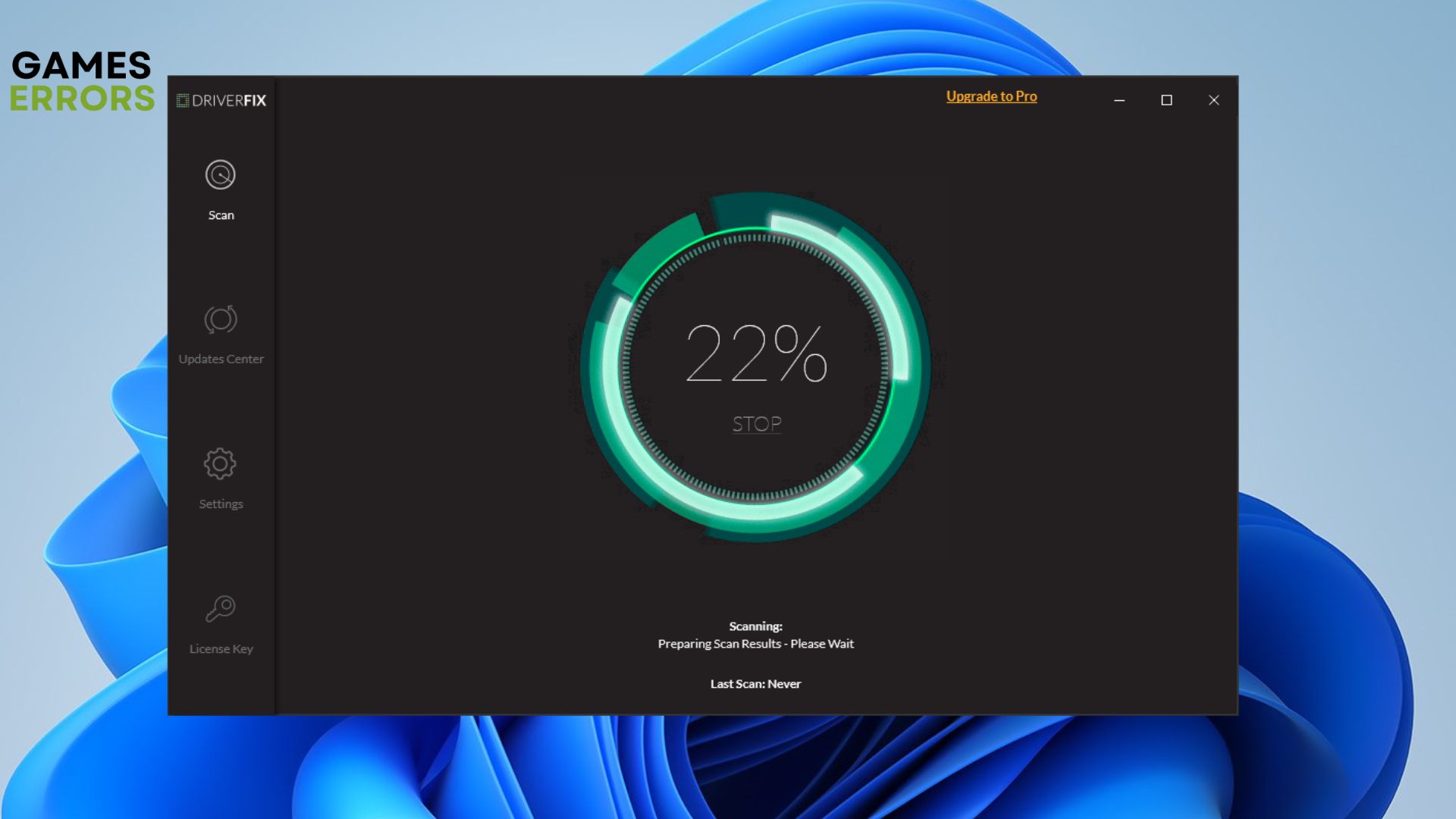 3. Click Update All Drivers Now to fix all errors.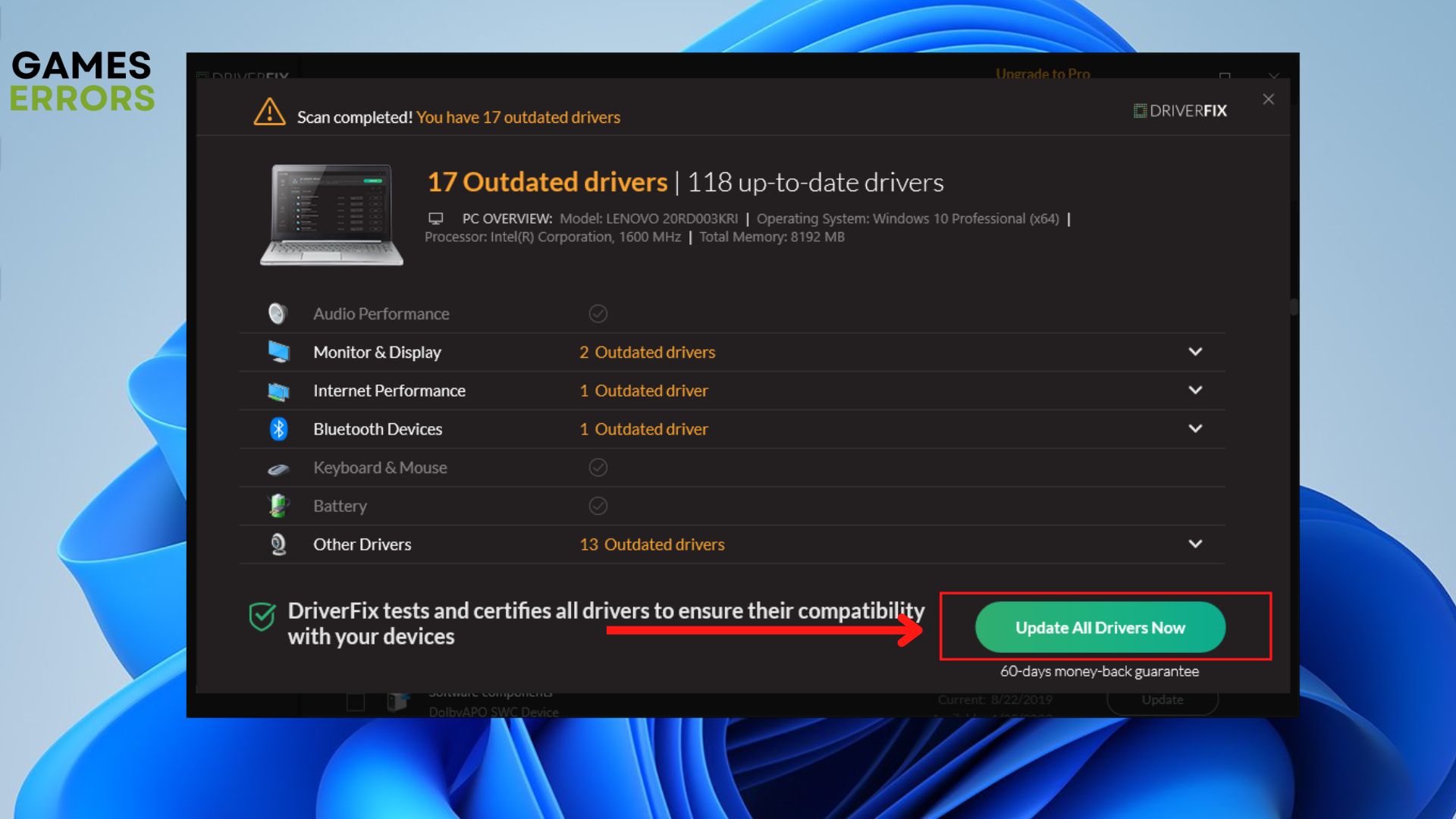 8. Update Fifa 23
If you haven't updated your FIFA 23 game in a while, always be sure to check for updates and install the most recent patch (if available). Here is how you do it:
Origin users:
Open the Origin client and click on Application Settings.
Head to the Client update section and enable automated game updates.
Steam users:
Open the Steam client, head to Library, and click on FIFA 23.
It automatically notifies you of updates. If there are any updates, you need to click on Update.
Once the updates have been installed, restart your PC and launch the game.
Epi Launcher users:
Open the Epic Launch client then head to Library to locate FIFA 23 by tapping the three-dot icon.
Ensure to check the auto-update box for automatic updates.
If there are any updates available, click on Update and let it update your game.
Restart your PC and launch the game.
What are some common EA SPORTS Fifa 23 errors?
Fifa 23 Connection Error – This error most probably is caused because of the issue of your internet connection or the game server being down.
Workarounds:
Check your internet connection, if it's everything alright, restart the router.
Restart the game.
Ensure your date and time are correctly set.
"We are sorry but there has been an error connecting to FIFA 23 Ultimate Team. You will be returned to the FIFA 23 Main Menu" error message – The error might be caused by game servers being down.
Workarounds:
Check your internet connection, if it's everything alright, restart the router.
DirectX Function Error Dx12Renderer/NvAPI_D3D12/DXGI Error Device Hung – This error message might be brought by various reasons.
Workarounds: 
Fifa 23 stuttering, low FPS, Freeze – Those problems usually are caused by outdated video card drivers.
Workarounds: 
Low the in-game graphic settings.
Fifa 23 is a very popular online game and it requires some great skills to play it. If you'd like to get better at video games, make sure to read our article about that.
I hope one of the solutions above helps you to fix Fifa 23 Anticheat Error and you can continue enjoying your game. Note that the above solution will work very well in fixing game crashes or freezes as well.