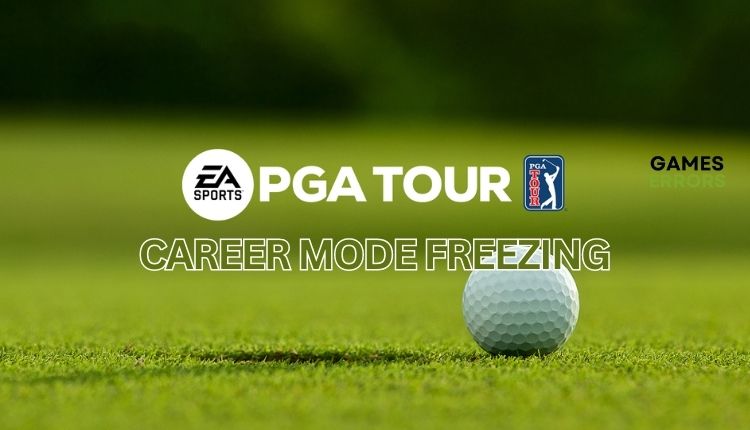 EA Sports PGA Tour Career Mode Freezing: How to Fix
Is your PGA Tour Career Mode freezing frequently? We have solutions to unfreeze this issue 💡
Believe it or not, golf is one of the few sports that was not interesting to the famous EA Sports, but it's time to change that too. EA Sports had forays into this direction in some earlier years – they had the PGA Tour series, then Tiger Woods PGA Tour (1998 to 2013), and a very unsuccessful version called Rory McIlroy PGA Tour from 2015. Even the great EA Sports had to admit defeat and withdraw from the world of golf, to which they are now slowly returning. Now, if you want to progress professionally in EA Sports PGA Tour, there is a career mode we have already seen in other games that EA Sports publishes. Unfortunately, career mode can freeze on the screen for no apparent reason and ruin your gaming experience. We decided to make this guide and solve that problem once and for all.
Why is my EA Sports PGA Tour career mode freezing?
The most common reasons why EA Sports PGA Tour career mode is freezing can be:
incompatible system requirements
outdated graphics driver
corrupted game files
PGA Tour is not updated
game cache issue
too high in-game graphics settings
How do I fix the EA Sports PGA Tour career mode freezing?
Before moving on to our tips for troubleshooting the game's career mode freezes, do this basic troubleshooting:
Now, if you haven't solved the problem, follow our next tips:
1. Update GPU driver
PGA Tour may experience startup issues, freezing, and crashes caused by outdated or corrupted graphics drivers. Update your graphics card driver to the latest version. Here's how to manually update your GPU driver:
1. Press the Windows+R keys to bring up the Run dialog.
2. Type; devmgmt.msc and hit Enter to open Device Manager.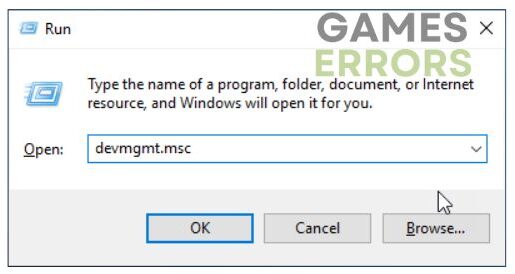 3. Double-click on the Display adapters to expand, right-click on GPU, and select Update driver.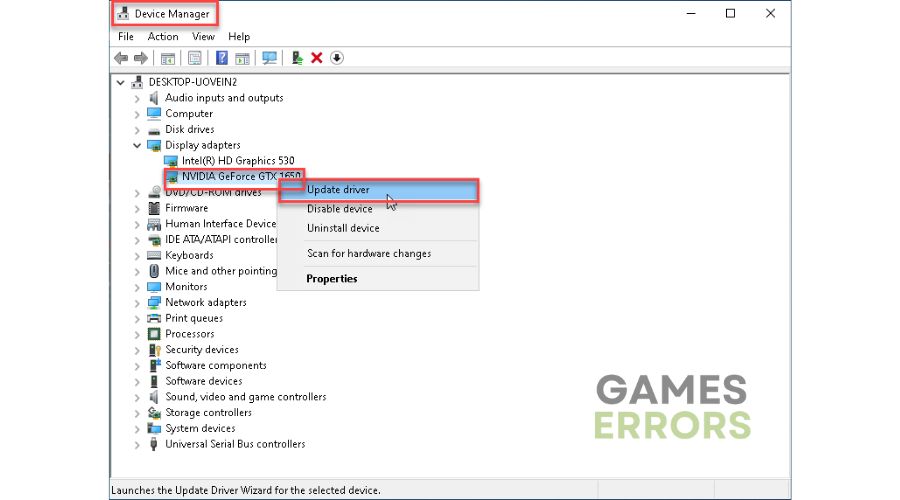 4. Click on Search automatically for drivers.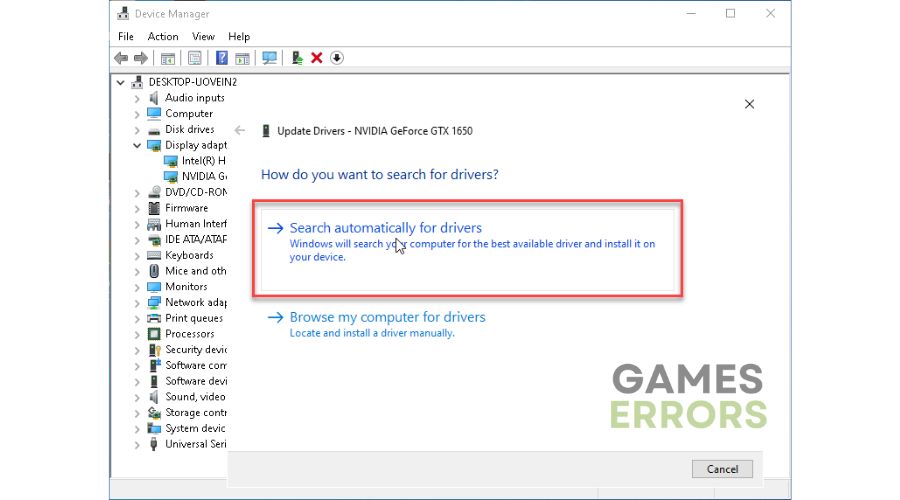 5. Wait until Windows searches, downloading, and installs the latest GPU driver version.
Here we recommend an easy way to have updated system drivers on your PC with Outbyte Driver Updater constantly. This tool will scan and keep all your Windows drivers up-to-date, saving you valuable time and eliminating the hassle of the manual update method.
⇒ Get Outbyte Driver Updater
2. Repair game files
You may have a PGA Tour freezing issue if one or more game files are missing or corrupted. Do the following:
1. Run the EA app and go to your games library.
2. Locate PGA Tour and click Manage.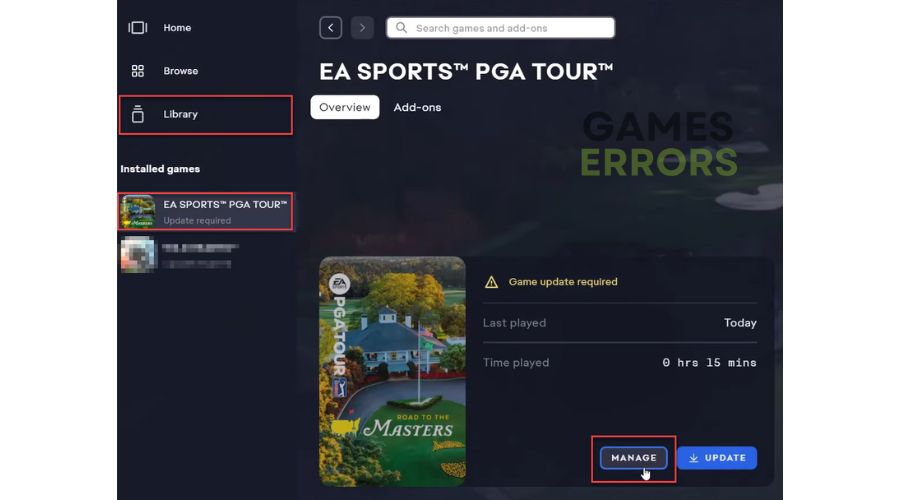 3. Select Repair from the context menu and wait until the process is complete.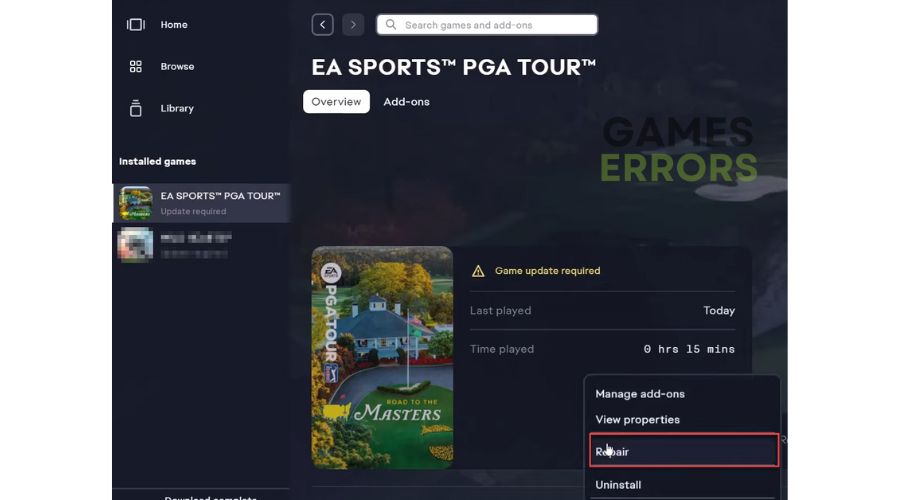 4. Launch PGA Tour to see if the freezing issue is gone.
The procedure is similar if you use the Steam launcher.
1. Right-click on the PGA Tour in the games library and select Properties.
2. Select Local Files and click on Verify integrity of game files.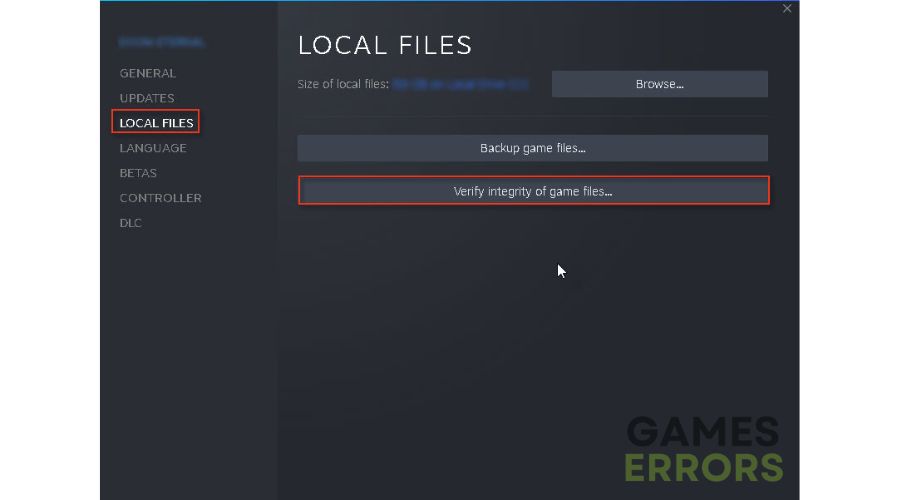 3. Clear the game launcher cache
Time needed: 3 minutes
Clearing the EA app cache can resolve the PGA Tour career mode freezing issue. To do this, open the EA app and do the following:
Open EA App

Select options (three lines in the upper left corner) from the EA App.

Select App Recovery

Now, select Help, and click on App Recovery.

Clear Cache

Finally, click on the Clear Cache option.

Relaunch the EA App

Log in to your account, and start PGA Tour to check if the freezing issue is gone
The procedure is similar if you use the Steam launcher:
1. Open Steam, and choose Steam>Settings from the menu.
2. Select Downloads from the left pane and Clear Download cache.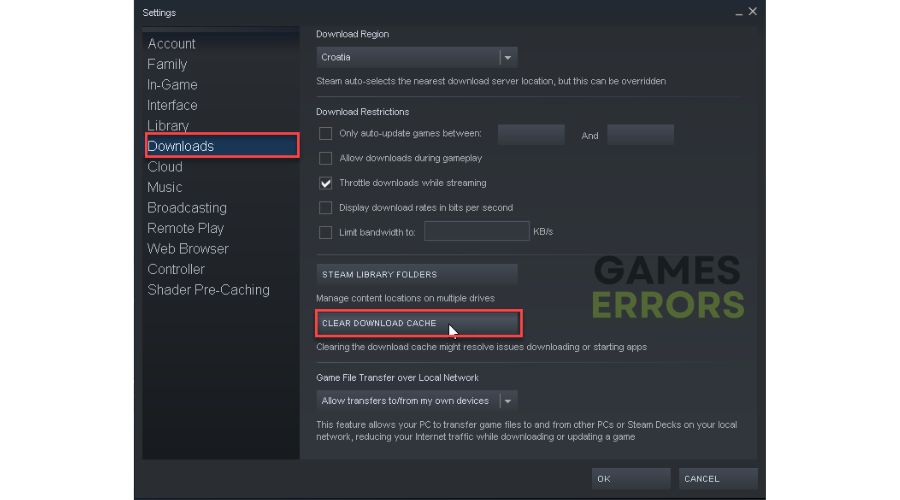 4. Lower in-game graphics settings
You can solve the problem of freezing PGA Tour career mode by reducing the game's graphics settings and trying different display modes, such as full-screen or windowed. We advise you to disable advanced graphics settings such as Advanced Hair, Motion Blur, etc.
1. Open Settings and choose Visual. First, change the display mode to Windowed and lower resolution.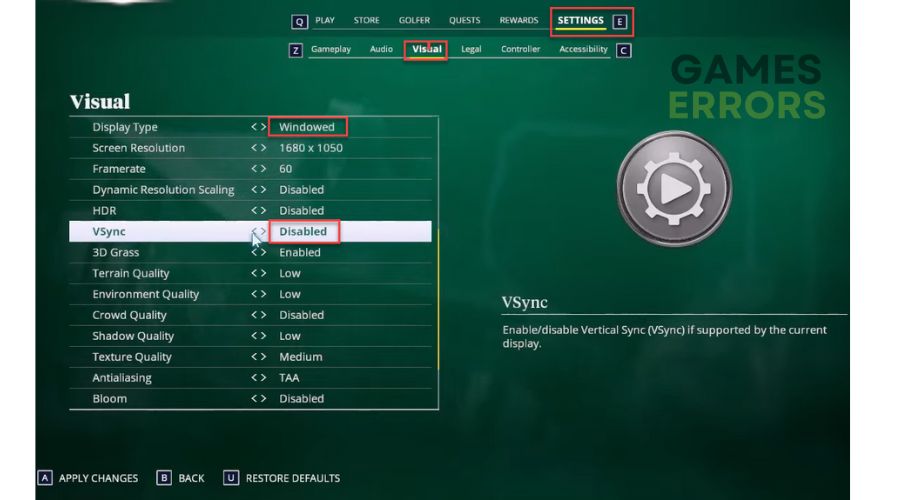 2. Disable HDR, Vsync, 3D Grass, Motion Blur, and Advanced Hair. Set other graphics quality to low or medium.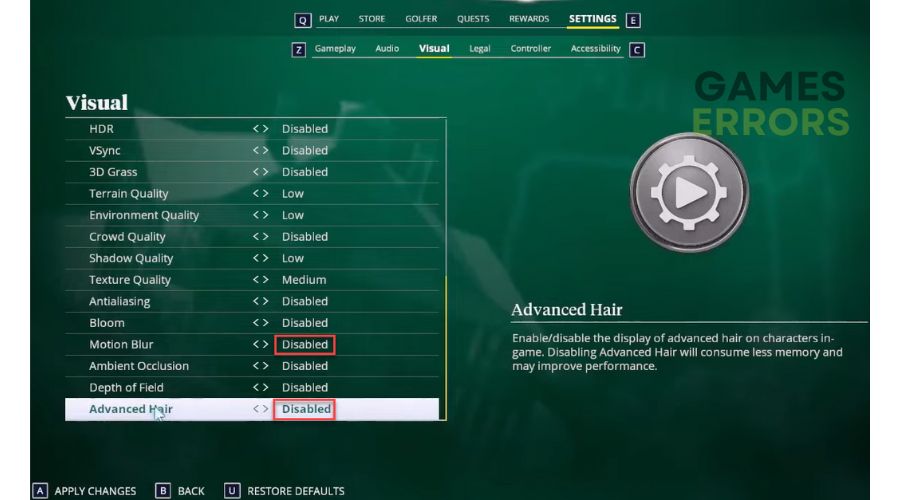 Extra steps:
If, after all our tips, PGA Tour Career Mode freezing issue still exists, consider these options:
Update PGA Tour
Delete the saved game files
Disable overlay in EA App, Steam, Windows (Xbox Game Bar), and Discord
Perform a clean boot (Prevent unnecessary apps from booting with Windows).
Reinstall PGA Tour to a different drive (prefer SSD)
Conclusion
This article explained why it happens and how to fix the EA Sports PGA Tour Career Mode freezing issue. Leave us a comment if you have a different solution to this problem or any questions or suggestions.